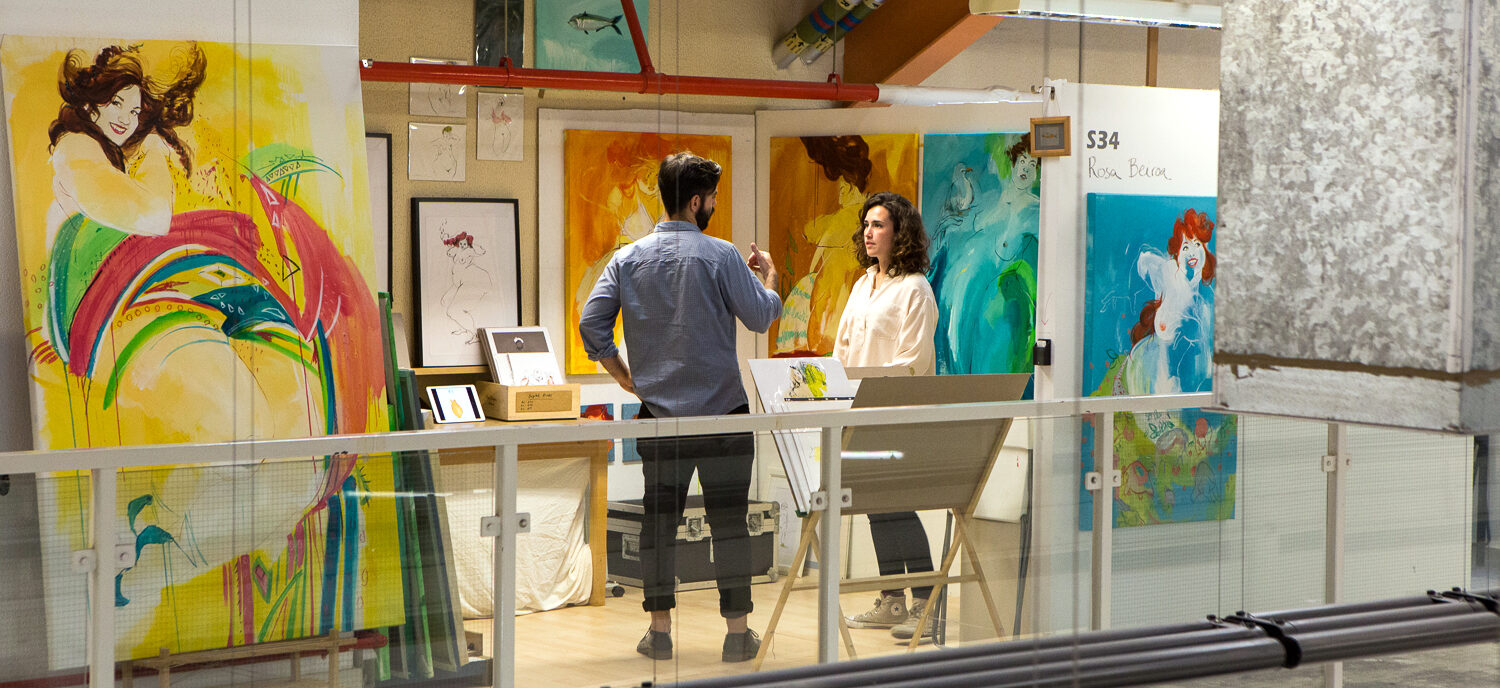 Bow Arts offers different residencies throughout the year giving artists and creatives the opportunity to live and work outside of their usual environments.
Current opportunities
The Hub at Factory Quarter – Enterprise Residency
We are currently accepting expressions of interest for our first enterprise residency at Factory Quarter Rise taking place from Jan 2023 to April 2023.
Open to: Businesses based within Ealing or Hammersmith and Fulham looking for space to test new ideas and develop products. Must be within first 2 years of trading.
Why: The Hub is a new space that aims to put creativity and enterprise development at the heart of the development. It is home to a community space, a range of events and local resident led activity. We want to provide a launch pad for local businesses to test ideas to live audiences within a supportive environment sharing knowledge and experiences with others using the space. This enterprise space residency will be the first in the new space and we are looking for a start-up who will enjoy being part of a busy, changing space.
What: The Hub Factory Quarter Enterprise Residency is made up of:
a) A practical workspace in The Hub, Factory Quarter, free to use throughout the duration of the residency. We would like the space to be well used and visibly active and interesting, so we encourage it to be occupied as much as is practical throughout the duration of the 4 month residency. You will have 24 hour access. You will be given support in branding a front window as way of announcing your arrival.
b) Access to Bow Arts' networking and CPD across London throughout the year, continuing after your residency ends. During your residency you will also be invited to visit other Bow Arts enterprise sites to meet enterprises on similar residencies.
Permanent residencies
We host two permanent residency programmes, at our Bow Road studios and at RAW, Gallions Reach.
Chadwell Award, Bow Road:
The Chadwell Award provides a bridge between art school and practice as a professional artist by giving a recent Fine Art MA graduate a free studio for a year at our Bow Road studios. The winner will also receive a grant of £1000 for materials.
2022 Winner – Polly Wilson
Almacantar Award:
Property Investment Firm, Almacantar, have a dedication to provide three recent art studying graduates with a free studio for a year, every year at our Royal Albert Wharf studios in the Royal Docks, east London.
2022 Winners – Remi Ajani, Nina Davies, Sofia Clausse
If you would like to know more about our residencies with Bow Arts please email property@bowarts.com