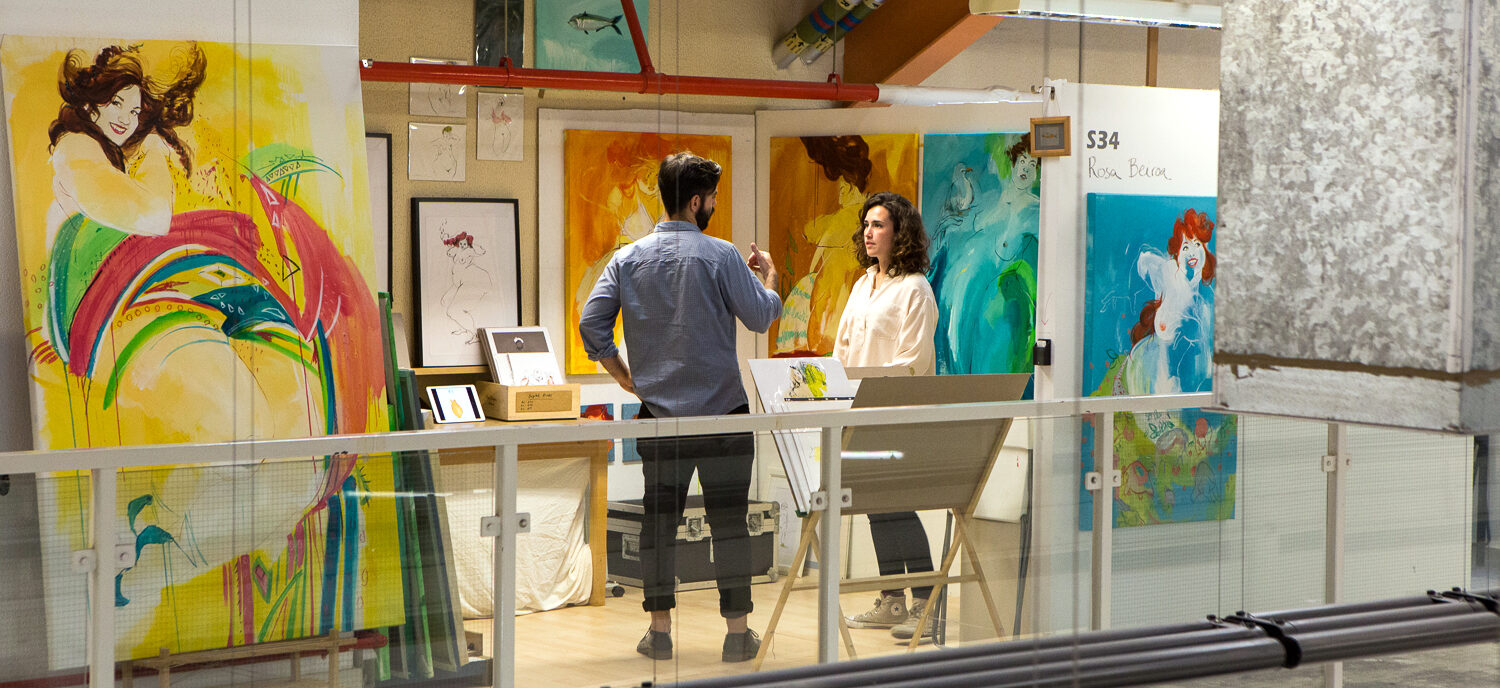 Bow Arts offers different residencies throughout the year giving artists and creatives the opportunity to live and work outside of their usual environments.
Current opportunities
We have no current residency opportunities. For other opportunities including open calls, skills workshops and studios click here.
Permanent residencies
We host two permanent residency programmes, at our Bow Road studios and at RAW, Gallions Reach.
Chadwell Award, Bow Road:
The Chadwell Award provides a bridge between art school and practice as a professional artist by giving a recent Fine Art MA graduate a free studio for a year at our Bow Road studios. The winner will also receive a grant of £1000 for materials.
2022 Winner – Polly Wilson
Almacantar Award:
Property Investment Firm, Almacantar, have a dedication to provide three recent art studying graduates with a free studio for a year, every year at our Royal Albert Wharf studios in the Royal Docks, east London.
2022 Winners – Remi Ajani, Nina Davies, Sofia Clausse
If you would like to know more about our residencies with Bow Arts please email property@bowarts.com