Andrew Denby has a studio with us at our Riverside Mills studio, working primarily with glass.
A late starter in artistic practice, albeit that I did study Architecture many years ago, I found myself with time on my hands about 6 or 7 years ago and decided to enroll in a ceramics course. That course taught me that I am terrible with clay but by chance I found myself (through contact with a fellow pupil) at a glass arts open day and I haven't looked back since.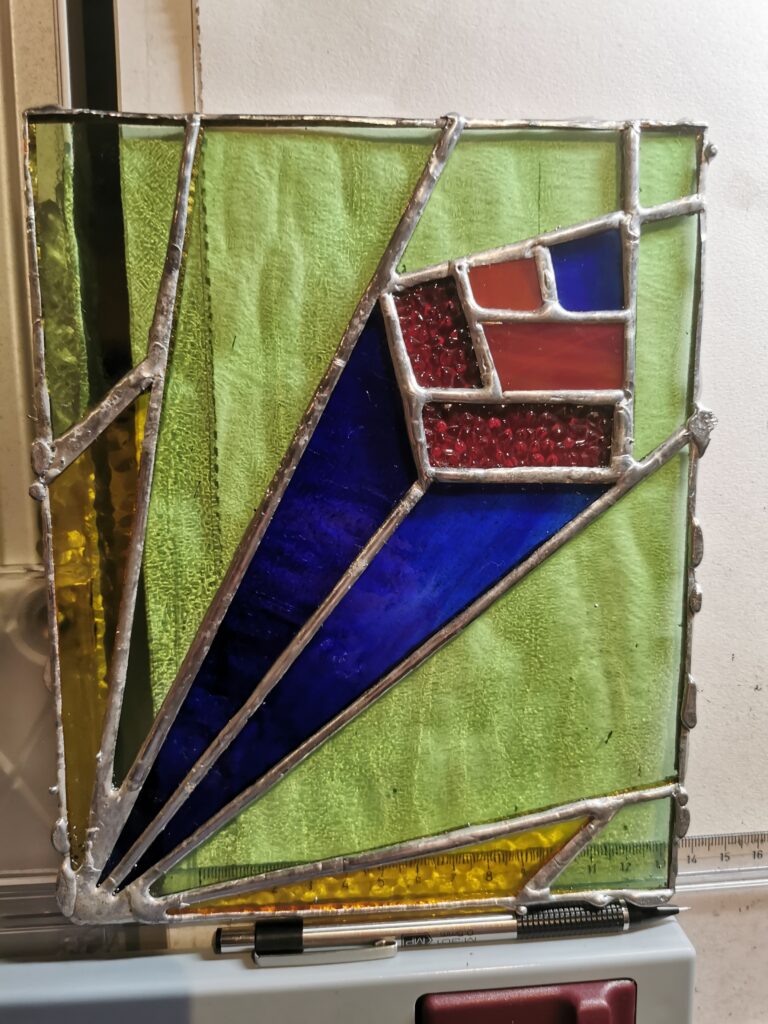 My art/ craft is largely focused around the interplay of glass and light and the production of beautiful pieces of functional art that can be enjoyed daily.
– Andrw Denby
At the moment I have a number of projects, largely restorations, including a stained glass fireguard and a large number of lamps/ light fittings of various styles and sizes, from chandeliers, to table lamps and as well as this I am working on my signature style piece, the art-deco glass lit clock design."
Latest stories
Shadow Play – Christmas at RAW
Shadow Play is a project by the artists of Royal Albert Wharf in collaboration with Art in The Docks celebrating London's diverse communities on the windows of the wharf. Each artist created a unique Shadow Play picture in their studio window, creating a cinematic journey along the waterside.