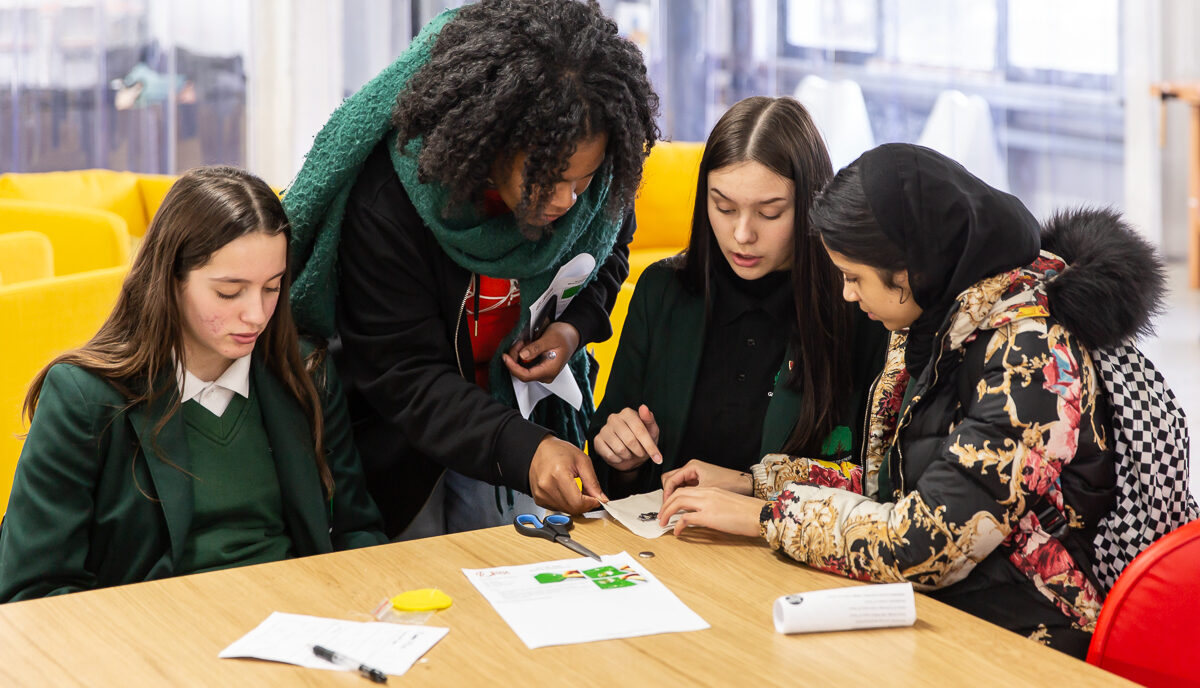 The mentoring programme pairs young people who have a passion for making art with a mentor who is a professional artist/designer/maker. The mentor gives creative and professional support to their mentees, helping them to develop their own creative work towards future career or study goals. There is also training and development workshops and studio visits with other creative professionals. 
The programme runs from October 22 to June 23, with most mentoring sessions every three weeks on a Wednesday from 4.45-5.45pm. The sessions will all take place at our Bow Road site (E3 2SJ).
The mentoring is open to those who are:
… aged 16-18 
… live in an East London borough 
… make any type of visual art in their own time or study art, design or craft 
… are from a low socio-economic background*, Black, Asian or ethnically diverse, living with a disability or are neurodivergent 
*this includes those who have previously received free school meals, come from a family where no-one has been to university, or family members receive benefits 
…are interested in becoming an artist/designer or having a career in the creative or cultural industries 
To apply complete this form by the 3rd October at 5pm.  
Participants will be selected on the basis of:
Whether they meet the criteria for the programme 
What they say they hope to gain from the programme (for example, explain the skills they want to develop, or another area they would like support with) 
Whether they can attend the programme dates (these can be found on the application form) 
If you want to ask any questions about the programme, you can email Helen on hbradbury@bowarts.com or join an open information session:
Online – 28th September 4pm Zoom link here. (Meeting ID: 898 7039 5023 Passcode: 187131)  
In person – 28th September 4.40pm 183 Bow Road, E3 2SJ – Ring the buzzer for the office found by the grey gate and ask for Helen.