The Nunnery Café residency is a curated programme of events run by The Nunnery Café collaborating with artists and performers to explore food in all its forms.
Alongside our regular café programming, The Nunnery Café provides a space in east London for culinary artists to put their ideas on the table. Expect supper clubs, performances, poetry nights and more. Explore our past Nunnery Café residents below, and find out what's coming up in Bow.
The next Supper Club at the Nunnery Cafe is…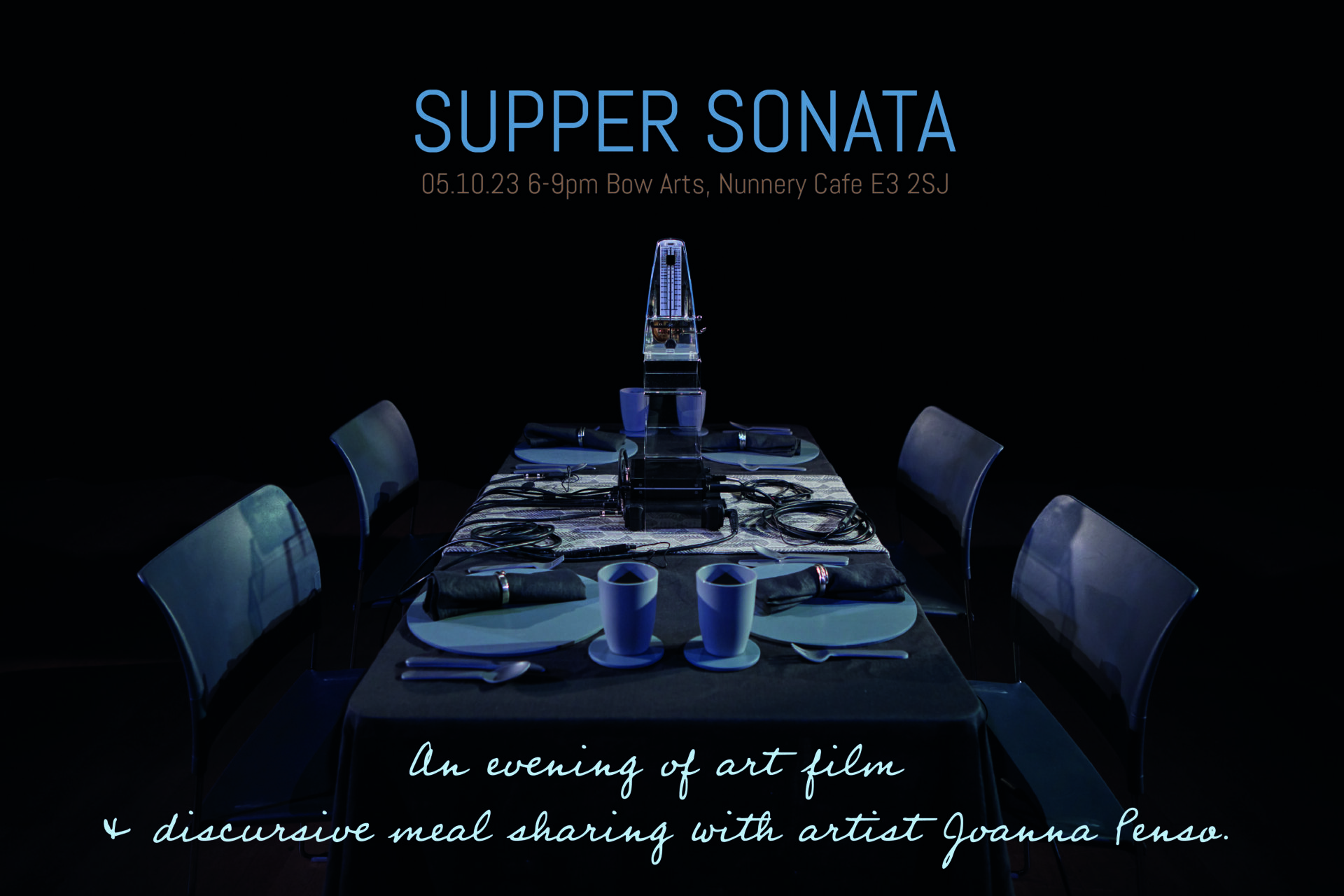 An evening of art film & discursive meal sharing with artist Joanna Penso at the next supper club in Bow Arts' Nunnery Cafe Residency.
Previous Residents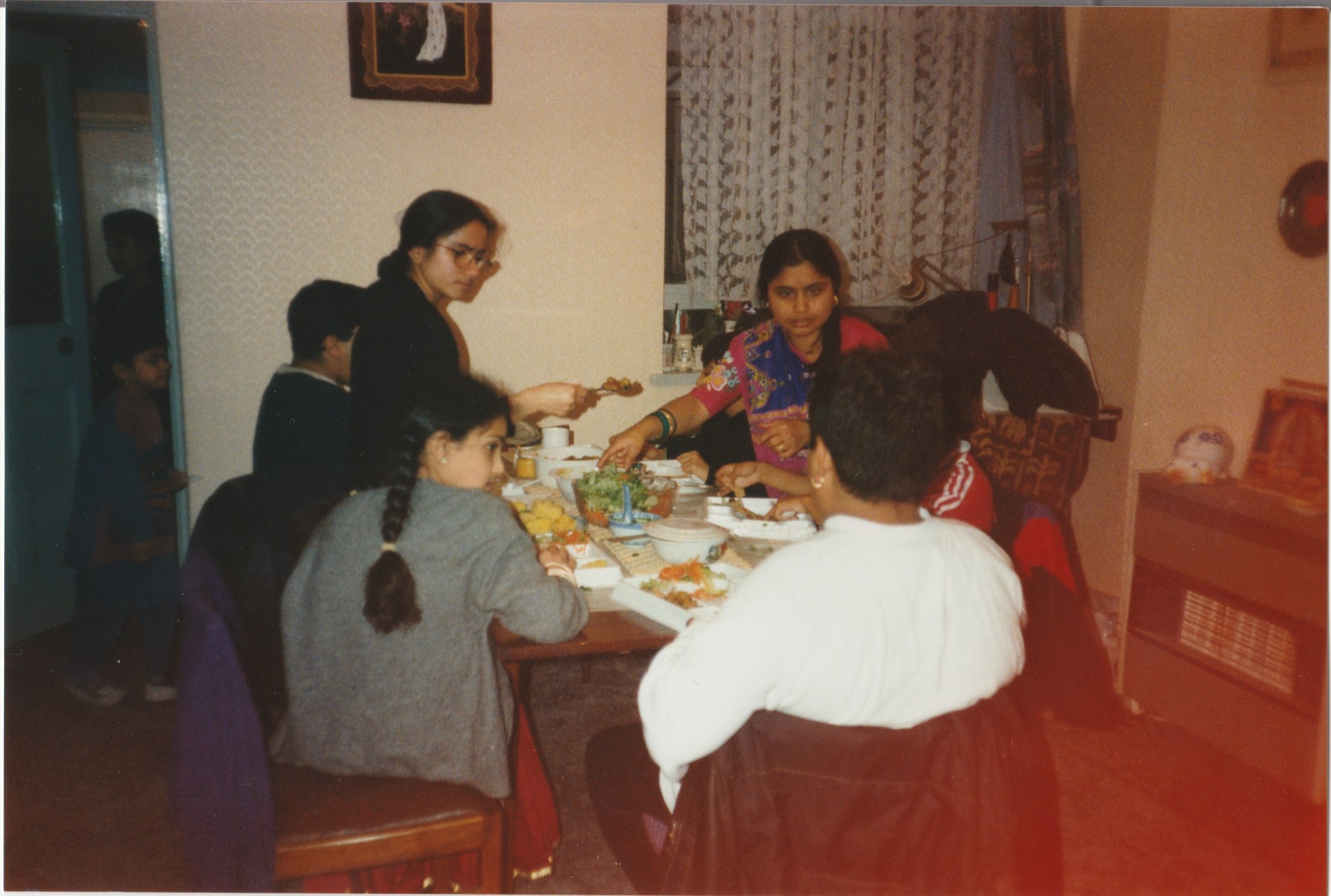 In residence with Uncomfortable at Home, a moving safe space for for people from the Global South living in the Global North (including people born here who belong to Global South diasporas), Nitesh Tailor is a chef and visual artist whose work navigates his experiences as a native Londoner and Gujarati-Kenyan.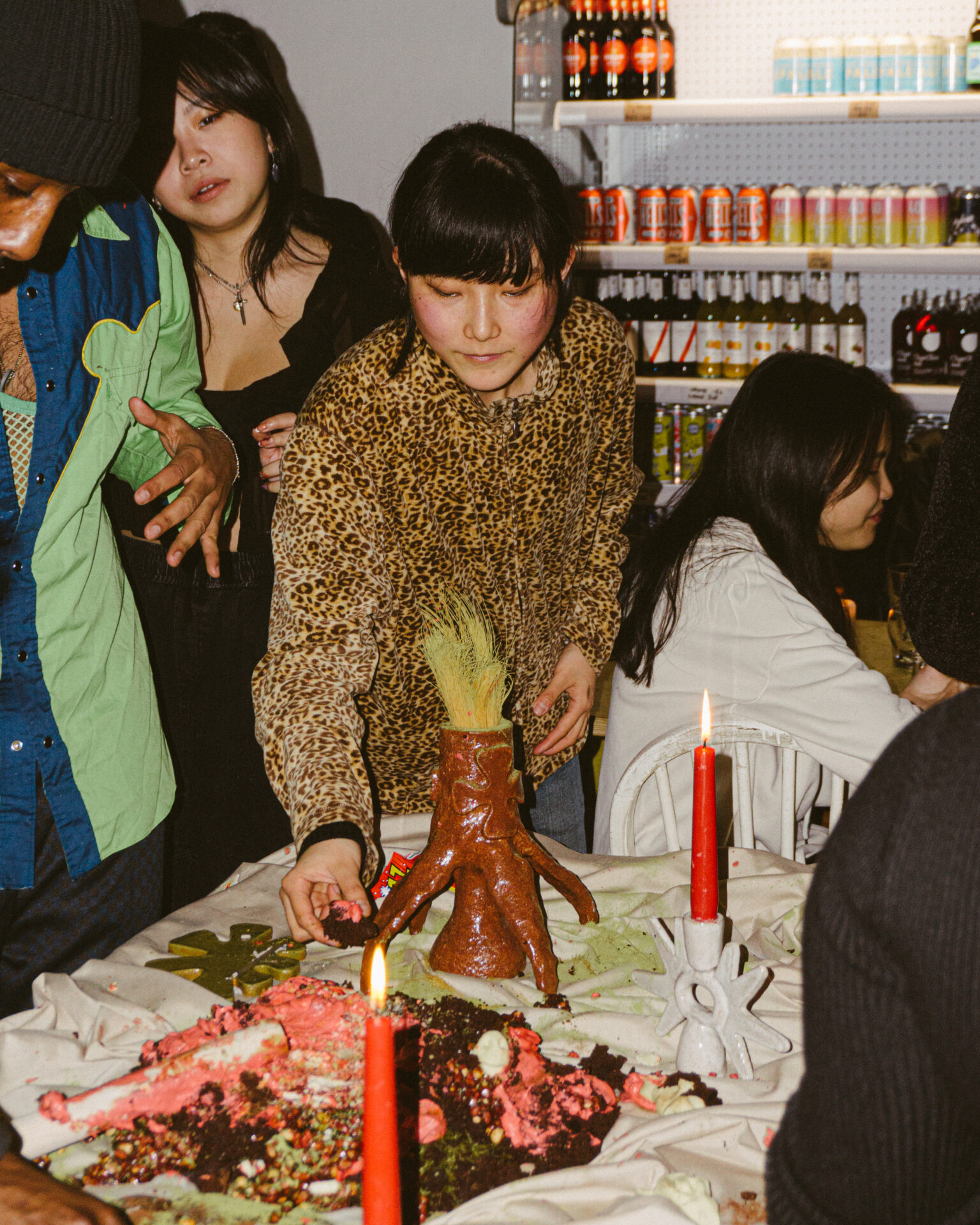 Jinia Tasnin aka Fugazzi Fusion
Jinia Tasnin is an interdisciplinary artist & creative technologist based in London. She explores god, government & surveillance through commensality.
She has created performance supper clubs with fusion menus blending Bangladeshi, Italian, and West Chinese cuisines. Her themes have ranged ranged from Bangladeshi folk tale inspired dessert rituals, to irreverent springtime reversals.
Jinia's work brings sonics and ceramics to the table, with beautifully set places and soundscapes to match.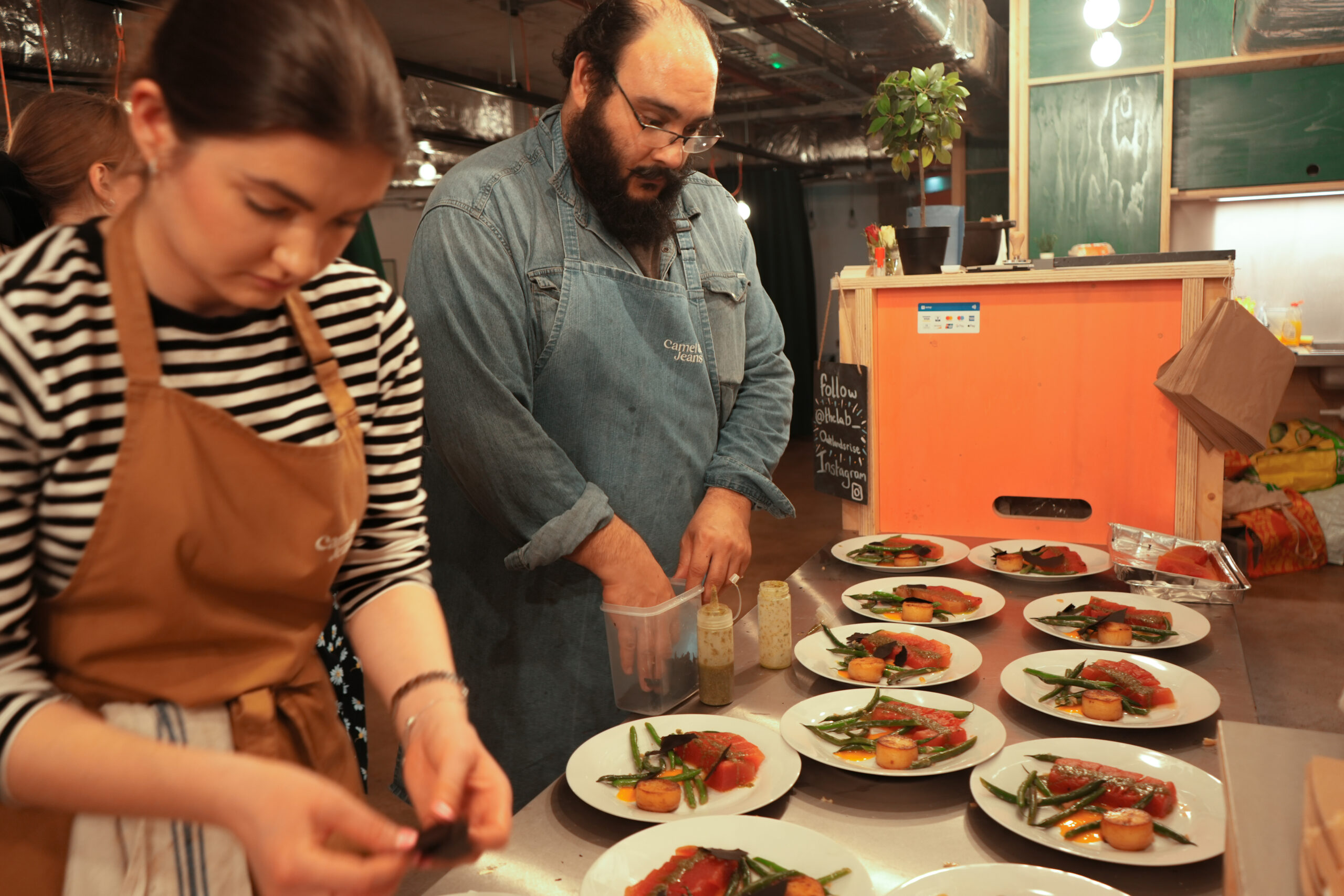 Farrokh and Hannah aka Camel & Jeans
After meeting on MasterChef 2022, Farokh & Hannah were drawn together, brimming with ideas to collaborate. The two cooks brought their individual styles together, culminating in adventurous tasting menus.
They have served vegan and vegetarian supper clubs themed around our Nunnery Gallery exhibitions, as well as romantic valentines nights. They pay cullinary homage with fusion menus, and serve experimental cuisine.
Camel & Jeans have also delivered supper clubs for Bow Arts at The Lab at Oaklands Rise.