Property owners: Work with us
At Bow Arts, we're keen to expand our creative hubs, artistic workspace and affordable housing offer to other sites, both inside and outside of London.
We have an excellent track record and several decades of experience in effectively managing and delivering activity to hard-to-let sites. Our connections to London's artistic community mean we have a ready source of demand for affordable studio spaces and can swiftly move to 100% occupancy, activating a strong creative presence in a region and kickstarting interest in the area. Our work with schools creates strong, real and lasting community links.
We are interested in looking at meanwhile uses, short term and long leases, and freehold options. We currently work with local authorities, housing associations, charities, foundations, developers and private landlords.
If you're interested in building a creative presence in your property or want to find out how we can help with your planning for future developments or hard-to-let property, please email property@bowarts.com or call on 020 8980 7774.
Case Studies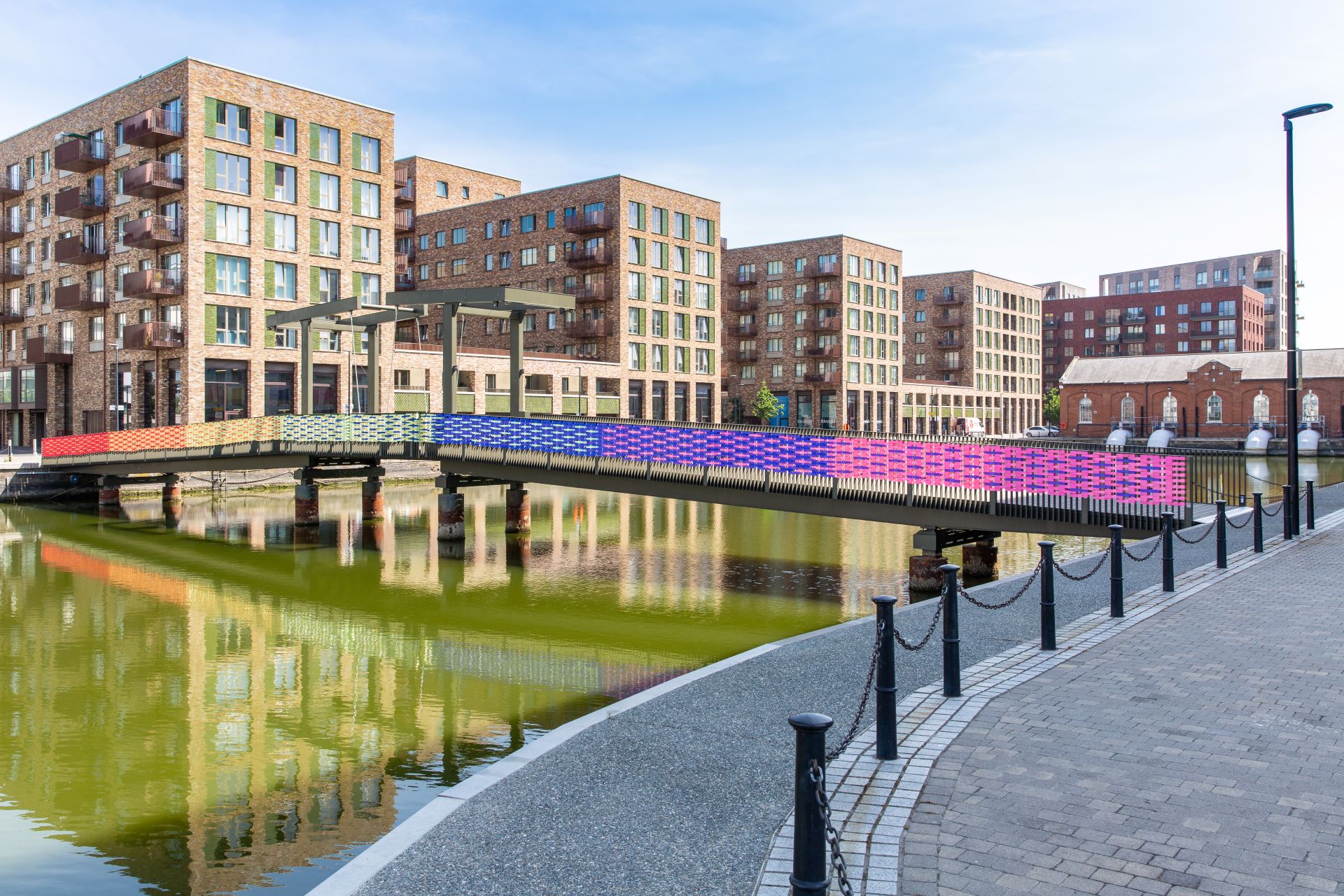 Through our award-winning placemaking programme, we've brought significant activity and enterprise to Royal Albert Wharf. In addition to facilitating a creative hub, we've enabled a programme of arts, workshops, and events, and also introduced a great café, chocolate factory, restaurant and free gallery to the area. 
Our affordable studios, situated on the vibrant and historic Royal Albert Wharf, allow artists the security and room to develop their own practice while engaging with the local community and creating a strong creative and community presence.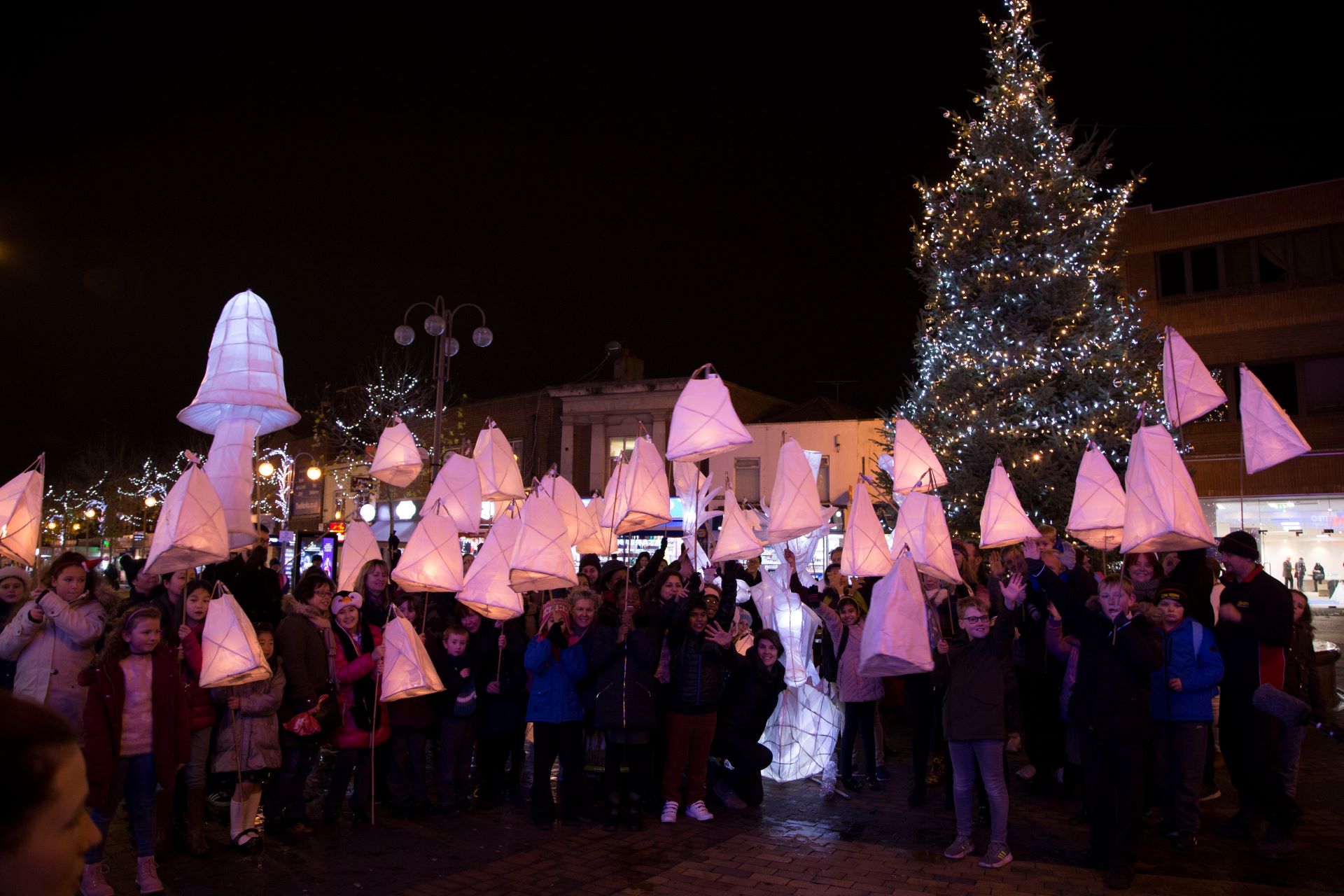 Lakeside Centre, Thamesmead
With the support of Peabody and the Mayor's London Regeneration Fund (LEAP), we have repurposed a fifty-year-old brutalist building into a significant cultural centre, with artists' studios, an early years day nursery, cafe and training kitchen. As a thriving cultural hub, the Lakeside Centre has a busy calendar of cultural and educational events, including local school activities with bespoke artist-led projects, kid's art clubs, markets, local film screenings and much more.
We also provide affordable housing for creatives in the area, recognising the need and importance of affordable housing options for artists and the wider community. A portion of the rental income is used to support cultural enterprises by our artists that provide events for the community, employment opportunities and other benefits.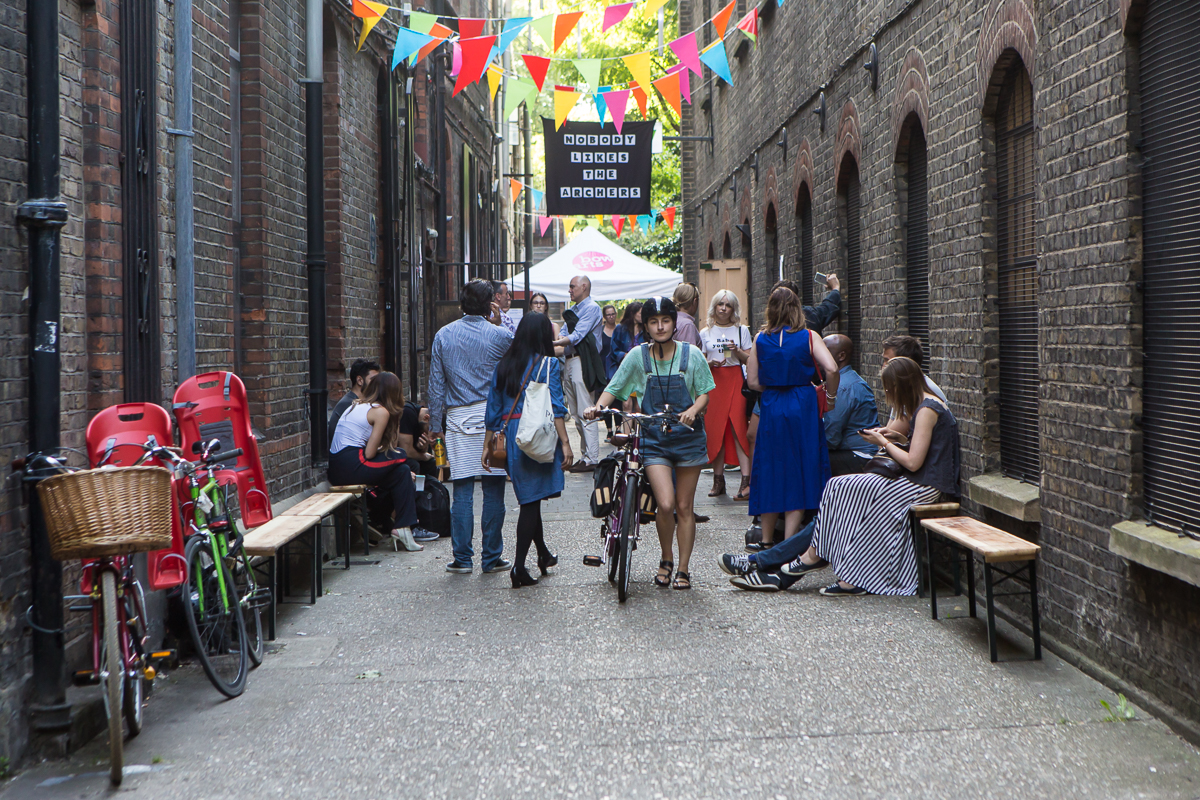 Bow Arts has nurtured London's diverse creativity and talent since 1994 when we acquired our site on Bow Road. Formed of two historic adjacent buildings, the site was quickly established as a thriving artist studio space supporting over 100 working artists, and we have continued to deliver and grow a sustainable, creative economy in the area.
Here we run the Nunnery Gallery, our free, not-for-profit art space and host a series of community-focused events, including family workshops, makers markets and our open studios. Bringing together fellow creatives and providing them with plenty of opportunities for growth and development has generated a strong creative community.