1994 Bow Arts is born
Bow Arts is established by artists Marcel Baettig and Ryan Durrant, with the kind support of Marc Schimmel – owner of the Bow Road premises and a valued supporter of the arts.
Our first site, formed of two historic adjacent buildings, quickly established itself as a thriving artist studio space, supporting over 100 working artists.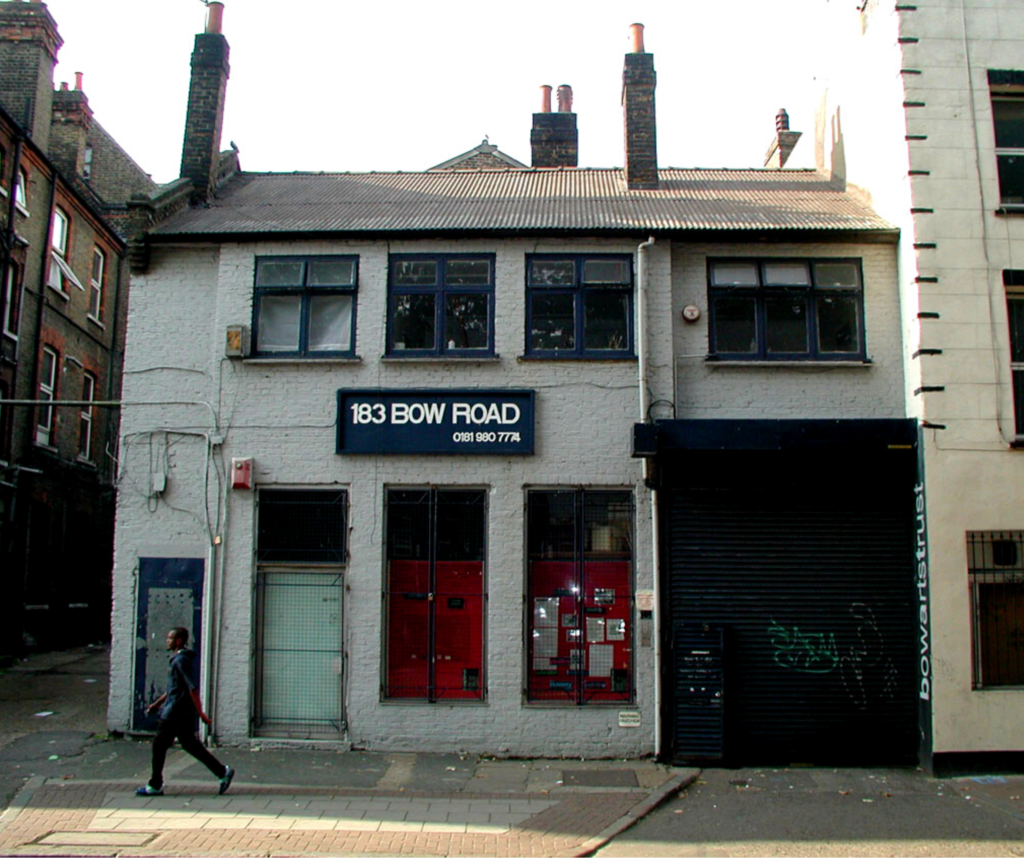 1997 Funding to restore and open the Nunnery Gallery
We design and build our free public Nunnery Gallery with a £100k grant from Arts Council England.
The building, an old convent, was derelict. The restoration was done in-house. "We had no heating, we had no proper lighting. There were walls and floors and we cleaned. We loved it." – Marcel Baettig
1998 Nunnery Gallery opens its doors
Our Nunnery Gallery launches its very first exhibition, immediately securing a reputation for thought-provoking art exhibitions in east London and celebrating the work of artists based in our studios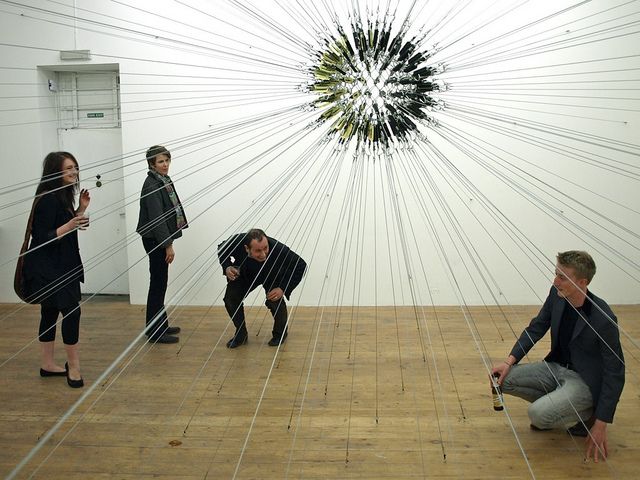 1998 Artists in schools
We establish our unique, first-of-its-kind educational programme, training artist educators to work in schools – a programme that now annually reaches around 15,000 young people.
1999 Visions in the Nunnery
We launch Visions in the Nunnery, London's only international moving image and digital art showcase, selected from an international open call.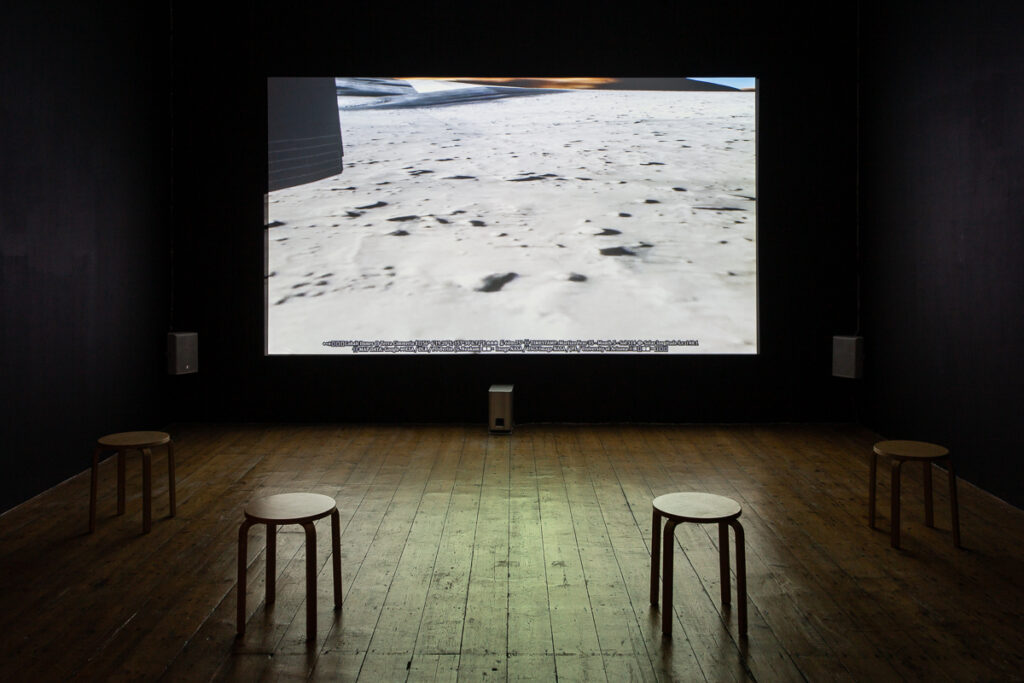 2007 Launch of live work scheme
We establish London's largest affordable creative Live Work scheme in partnership with Poplar Housing and Regeneration Community Association (2007-2018).
2008 London's Artist Quarter
We see the launch of 'London's Artist Quarter', a free marketing platform for artists and creative business based in east London.
2009 Artist Studio Finder
We develop 'Artist Studio Finder', a free London-wide platform for all artists, designers, and makers to find affordable, safe studio spaces.
2014 East London Painting Prize
We launch the East London Painting Prize, in partnership with The Legacy List, the charity of Queen Elizabeth Olympic Park, the Goldhill Family and the Zabludowicz Collection.
2014 Exhibit the work of the East London Group
We establish the East London Group exhibition From Bow to Biennale – the first show to celebrate this little-known-of group of inter-war East End artists.
2015 Launched Bow Skills
In response to an artist survey which showed over 90% of practicing artists find it useful to receive further support outside formal education we launch a programme of talks, workshops, panel discussions, new skills labs and peer crits, known as Bow Skills.
2016 Placemaking at Royal Albert Wharf
We win the tender to manage Royal Albert Wharf and establish it as London's first creative placemaking project with partner Notting Hill Genesis.
2017 Lakeside Centre, Thamesmead
Our management of the Lakeside Centre begins. We invest in its future as a cultural centre fostering enterprise at the heart of Thamesmead, as part of Peabody's ambitious vision for change, supported by the Mayor's London Regeneration Fund (LEAP).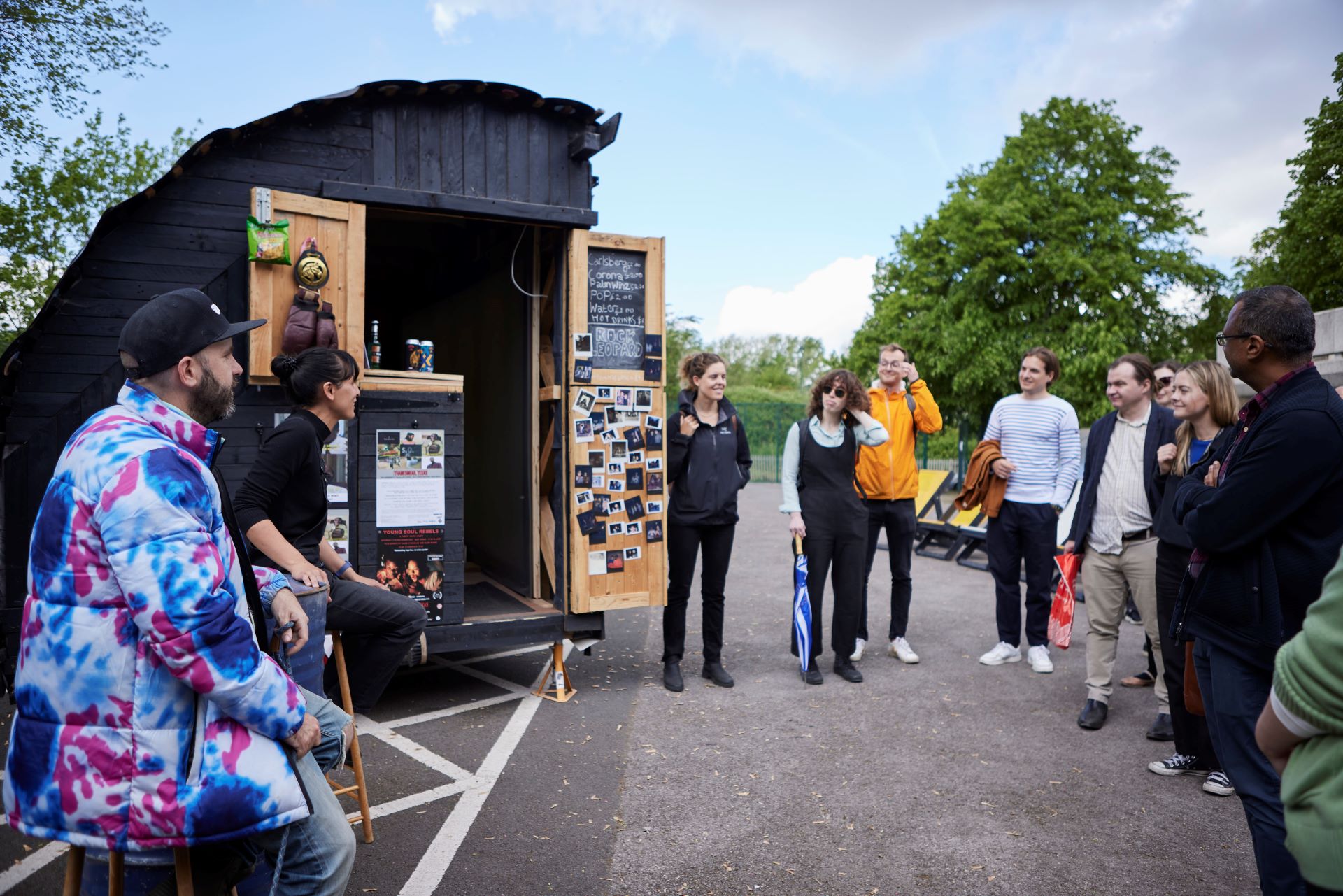 2017 Raw Materials exhibition series
We celebrate the start of our Raw Materials project and exhibition series, exploring the industrial heritage of the River Lea one material at a time, funded by the National Lottery Heritage Fund.
2019 Estabilshed housing for creatives
2019 Nationally celebrated exhibition
We hold the exhibition Doreen Fletcher: A retrospective in the Nunnery Gallery, drawing over 7,000 visitors and gaining national acclaim.
2020 Hackney Wick Development
We partner with Notting Hill Genesis on the Hackney Wick Development.
2021 Our first purchase
We buy our first property, Three Waters, with 70 new affordable, creative studios. This guarantees security for artists and for us so we can continue to create inspirational environments where artists and communities can interact, learn and grow together.
2022 Launch of the East London Art Prize
We introduce the East London Art Prize to further celebrate and promote the incredible talent and diversity of art made in the cultural hive of east London.