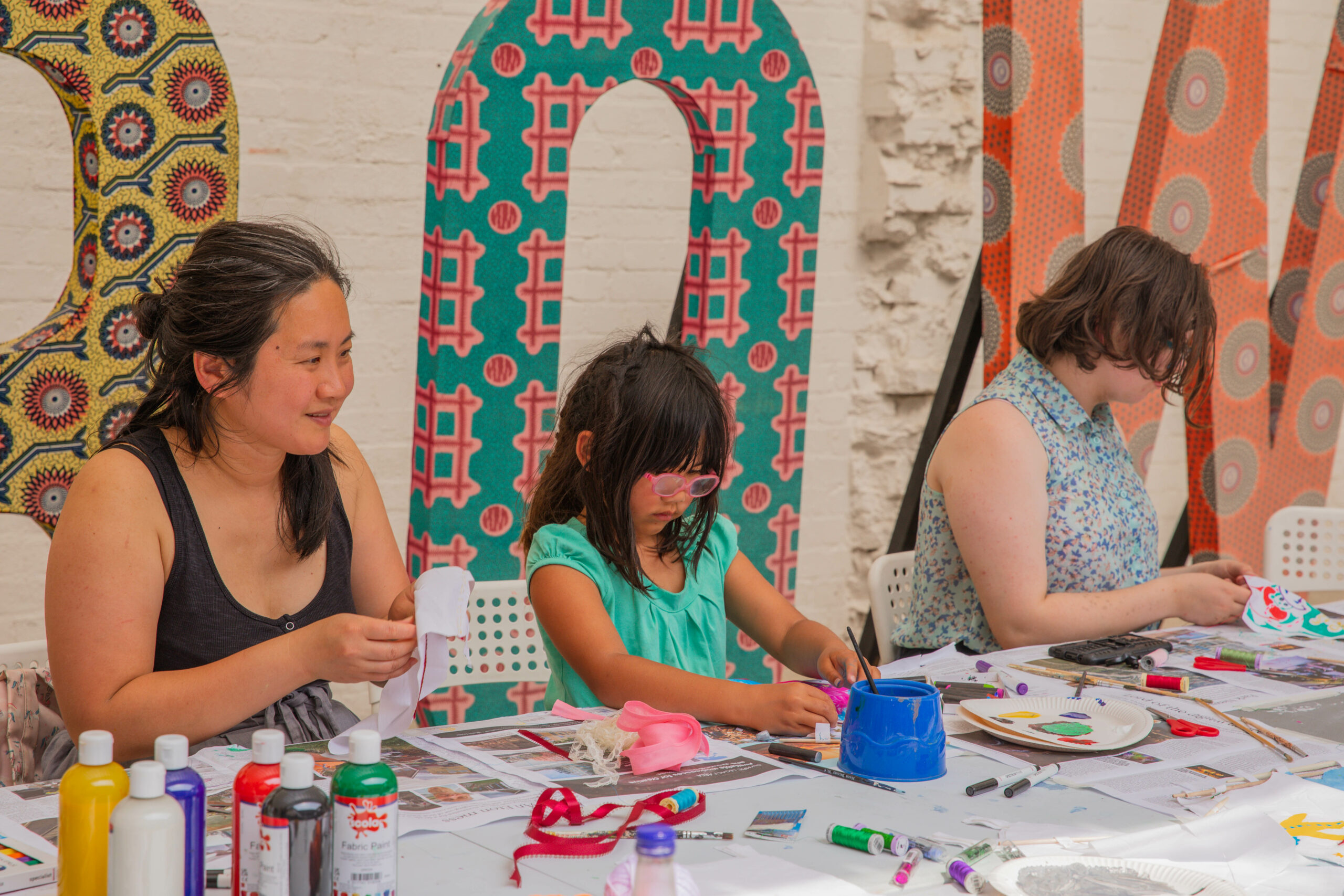 Bow Families is a regular series of free, drop-in family art workshops run by Bow Arts. Sessions take place on the last Sunday of every month in the Bow Arts Courtyard, and are a wonderful opportunity for local families to get creative and try something new.
Each workshop is led by a professional Bow Arts' Artist, giving families the chance get hands on and experiment with skills from gardening and papercraft, to painting and drawing, and takes place in an inclusive, friendly environment which is accessible to all abilities and age groups.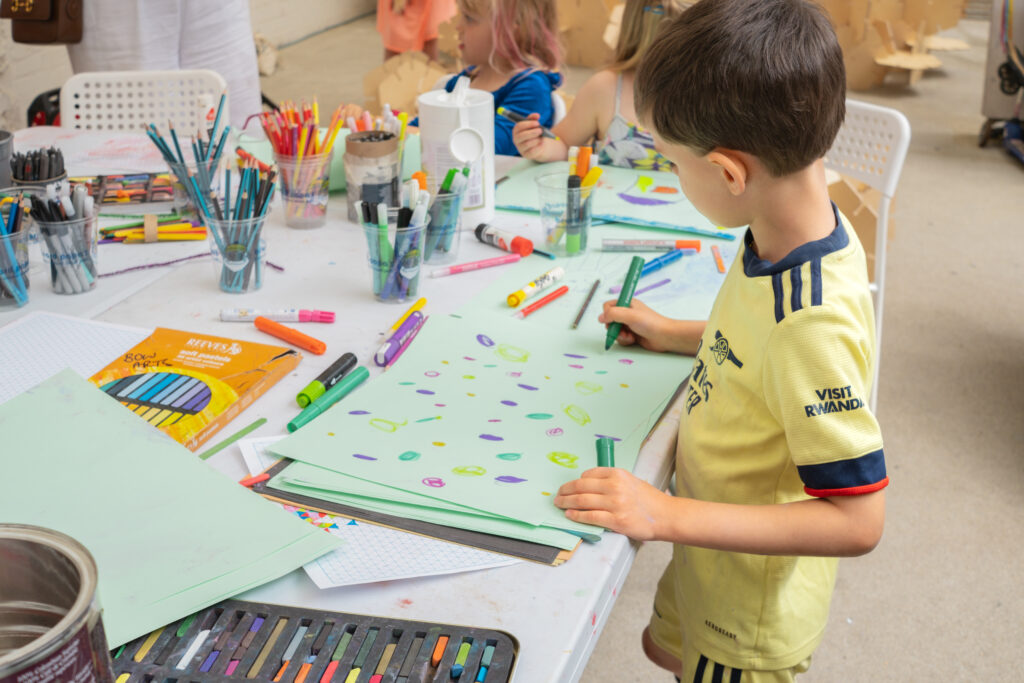 "I enjoyed sharing time with my son. He enjoyed the contact with paint & was amazed with natural colours!"

Bow Families Participant
Are my kids the right age for Bow Families?
Bow Families aims to provide inclusive and creative workshops for a range of ages and abilities. Often, our talented artist educators can adjust the sessions to different levels.
Our recent sessions have been most popular with families with kids aged 3-9, but our Bow Families Special during Second Nature was also enjoyed by young people in their 20s.
What facilities does Bow Arts have available? Is there space to park my buggy?
Access to step-free toilets is available nearby in the Bow Arts Trust building. Next door, a nappy changing station is available in the Nunnery Café.
We have space to park buggies.
What about lunch?
Our cosy Nunnery Café is right next door to the courtyard, serving a selection of locally-made cakes, pastries, toasties, soups and other delicious treats.
What else can we do on a Sunday at Bow Arts?
As well as visiting our exhibition at the Nunnery Gallery and enjoying lunch at the Nunnery Café, Bow Arts has a free family trail to guide you around our space. Copies are available inside the Nunnery Gallery.
More questions?
Get in contact with us at nunnery@bowarts.com
Feedback welcome
If you have attended a previous Bow Families event, and have comments or feedback for our workshops you can find our feedback form here.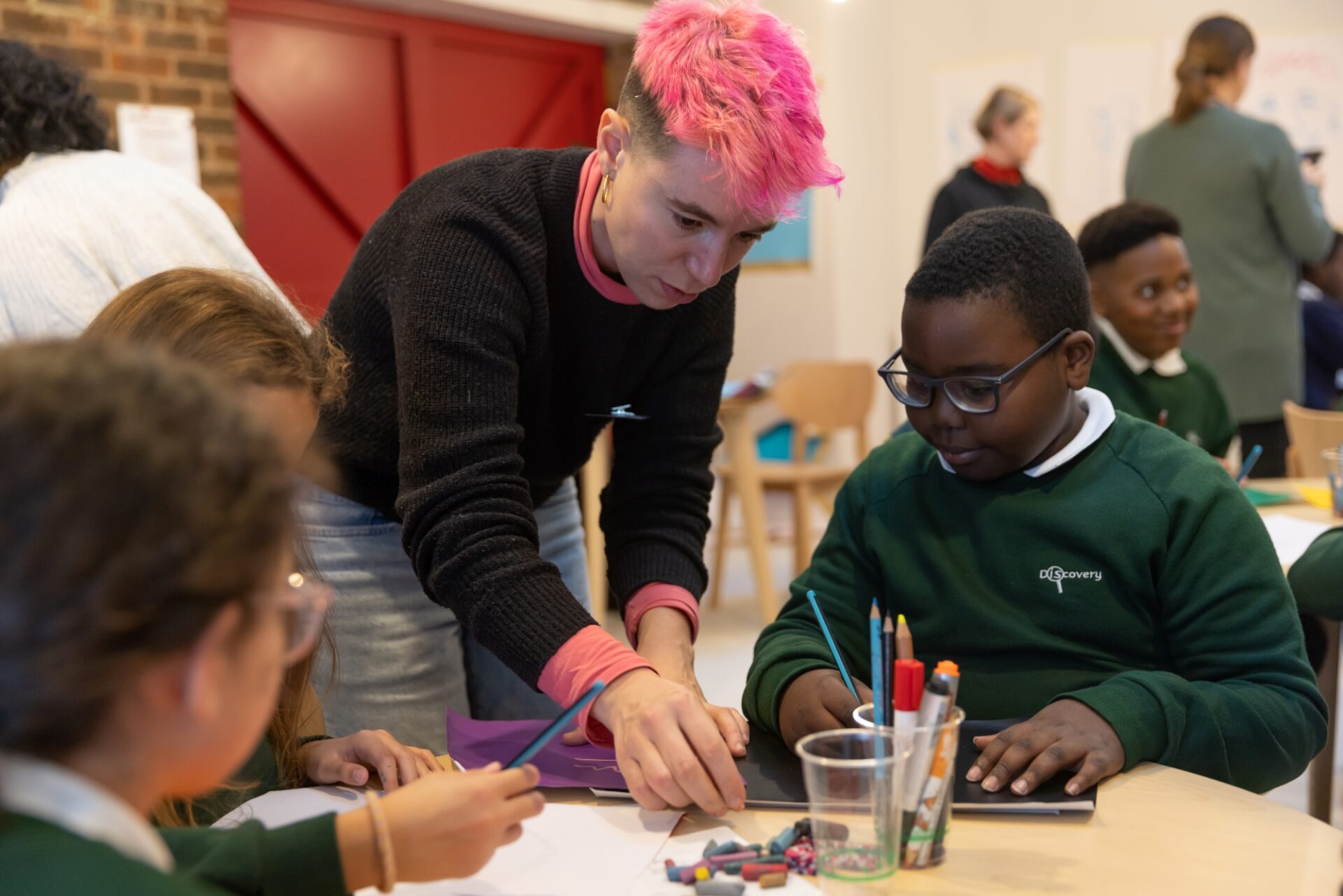 Find out more about Bow Arts' previous projects in schools and colleges.