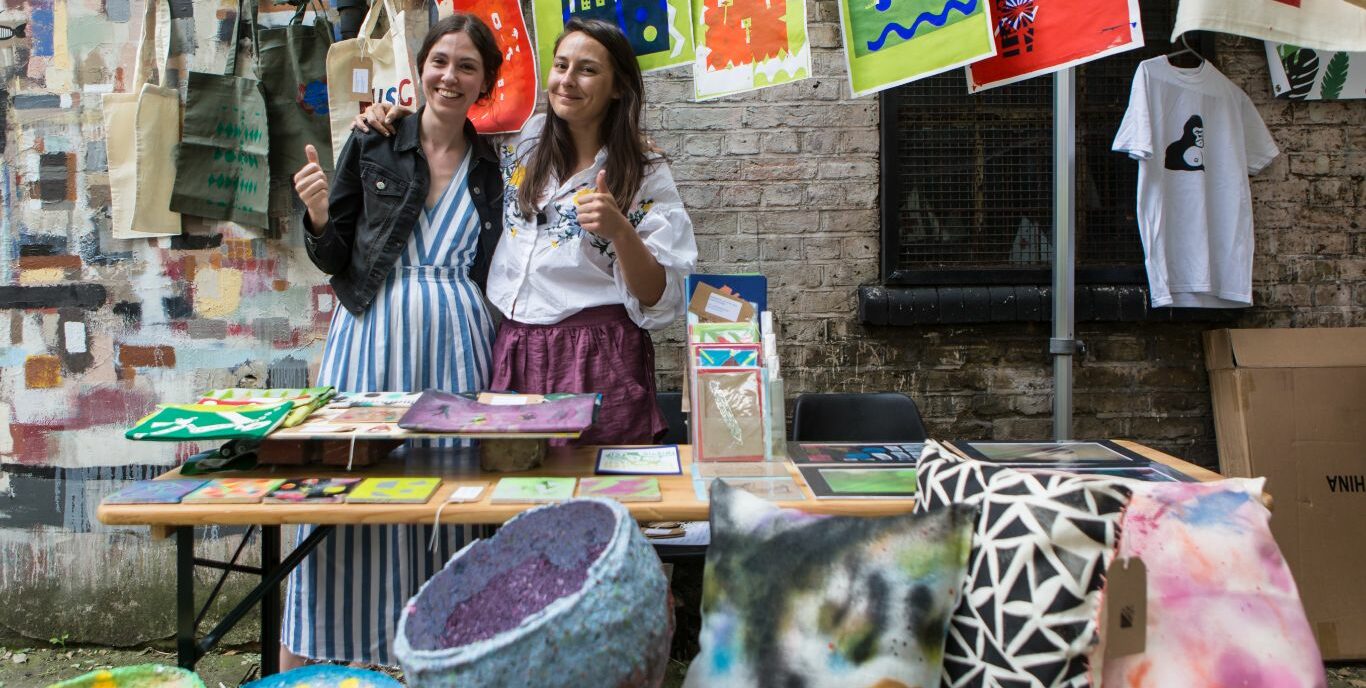 Our physical gallery shop, located in the Nunnery Café offers Bow Arts' artists the opportunity to promote and sell work to a wider audience.
Pitch your products for the shop
PLEASE NOTE: This is for studio holders, artist educators and exhibiting artists only.
Email with:
1. Details on what you want to sell
2. Dimensions
3. Pricing
4. Whether you'd prefer to stock your work in our physical shop or online platform
Fill in the form below to pitch your products.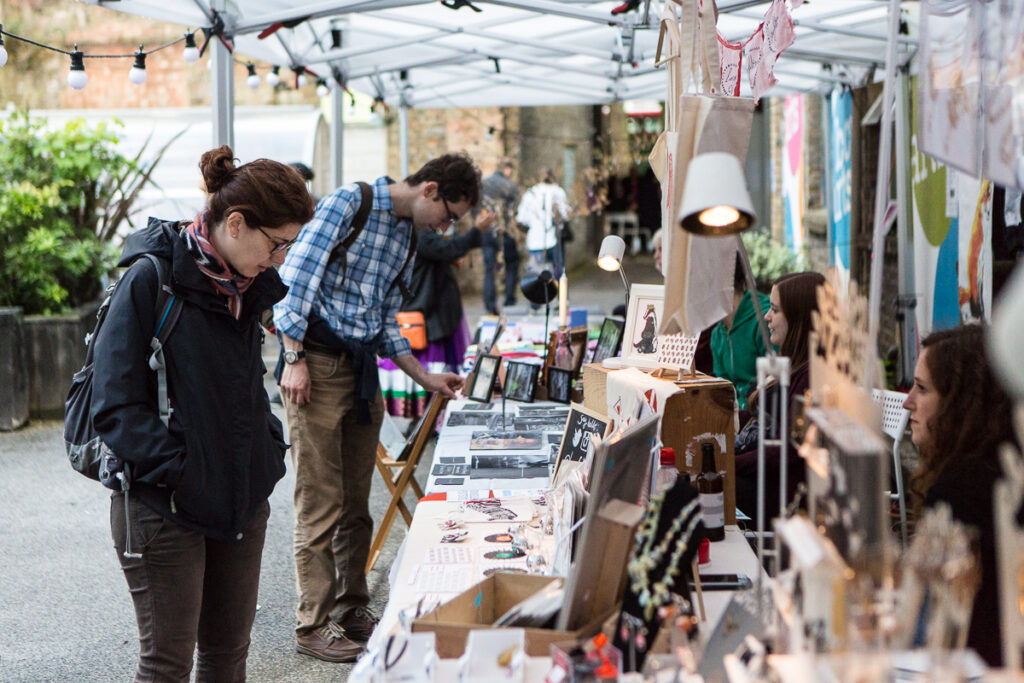 What products do you accept?
We accept pitches for a wide range of products – from books, pottery and workshop vouchers, to clothing, homeware, prints and more!
We normally time our shop refits for the end of an exhibition run, so we have a new shop ready to go for our following show. However, Bow Arts artists are more than welcome to pitch us their products throughout the year, which will be considered on a case-by-case basis.
How do I get paid?
We stock shop products on a sale or return basis. After each exhibition run (3-4 times a year) we email you a purchase order that accounts for all sales from the last payment run, right through to the last day of the month when an exhibition ends. You then send us an invoice in return which we pay out.
Does Bow Arts take a cut?
Bow Arts take 20% commission on all sales (on top of VAT) in return for promotion, admin, and selling your products.
Sell through Own Art
Own Art is a national initiative that makes buying contemporary art and craft affordable by providing interest-free loans for the purchase of original work.
Bow Arts, as a member of Own Art, can process loans from £100 to £2,500 on behalf of our artists. We offer Own Art on all sales through the Nunnery Gallery, and process sales on behalf of Bow Arts studio artists, flat holders, and artist educators. As a Bow Arts artist, you can offer Own Art on your private sales, for instance to friends or through Facebook / Instagram, and particularly during events like Open Studios.
Click the links below to learn more about the Own Art scheme and how it works:
Got something to sell? Email nunnery@bowarts.com today!