Wednesday 10th January 2024 , 5:15pm to 7:00pm
Join artist Julie Vermeille for an introduction to useful bookbinding techniques that can be used to level up sketchbooks, displays or as artworks in themselves.
Please note: this event has been rescheduled from December 6th. Please check your availability before booking tickets.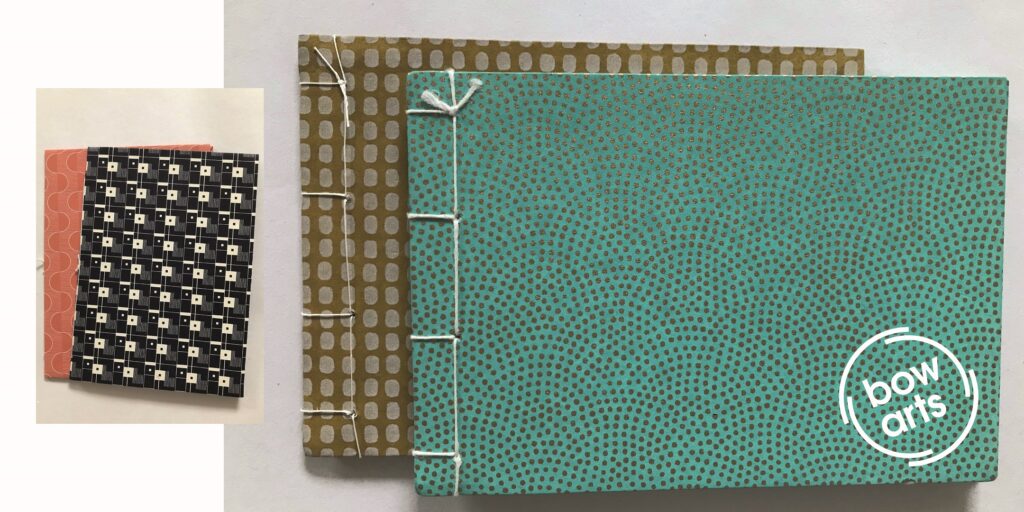 The workshop will begin with Japanese binding, a technique that can make effective use of scrap paper of different colours and textures, and can be a wonderful way of making attractive sketchbooks for a project, term or year. Possible extensions to this will include alternative methods of the technique, including noble, hemp leaf and tortoise shell binding.
Julie will also explore ways to level up and customise concertina books, which can be great for displaying artworks or illustrating a process. With the ability to display information in any direction and on both sides of the paper, possible uses might include illustrating a topic with different steps, stages or cycles, or a story or historical narrative, all presented in an attractive and creative way.
These Bow Arts practical art CPD workshops for teachers aim to equip participants with skills that can be applied immediately in the classroom, while aiming to reshape attitudes to what it means to work with art materials sustainably.
The techniques explored in each workshop aim make use of inexpensive, easy-to-access art materials, and can be applied to primary and secondary school level.
For more details, please contact Tom, Learning Project Manager at Bow Arts; tsherriff@bowarts.com