Thursday 18th May 2023 , 9:00am to 9:00pm
Sit back and unwind at the Nunnery Café, now open 9am-9pm on Thursday evenings.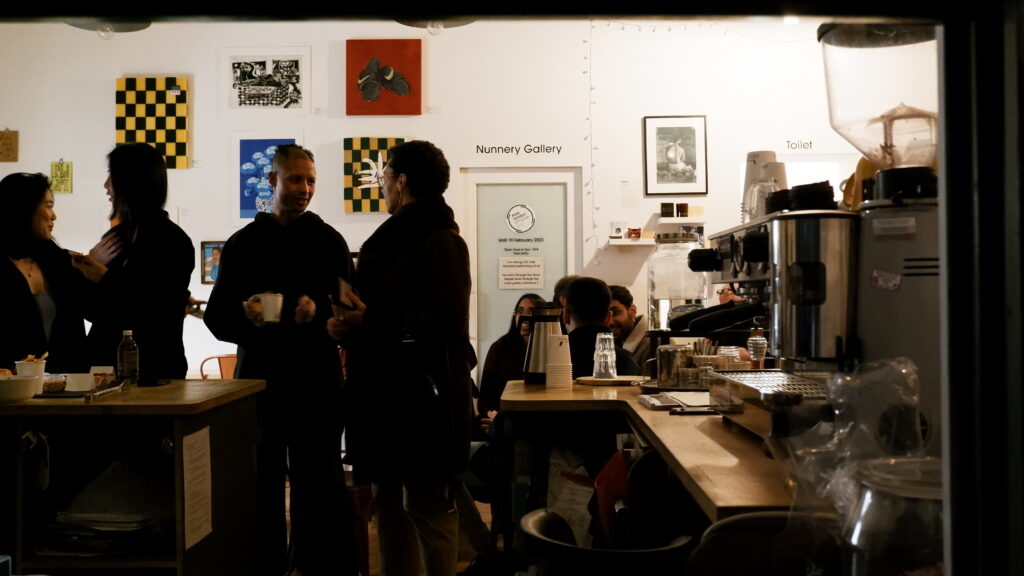 Late Thursdays return to the Nunnery Café! Escape the London grind and join us after hours for scrumptious cocktails, specialty coffee, and the best deal in the East End: 2 for £5 beers!
Surrounded by our eclectic café exhibition, the Nunnery Café is the perfect twilight haunt for local hangouts, artsy pondering, or a good drink with your mates. Illuminated by hanging lights and tucked away from Mile End road, down Bow Road Lane, you can chat in a rare secluded pocket of London.
Come and celebrate our first Late Thursday on May 4th! The bar will be open from 5pm serving a range of alcoholic and non-alcoholic beverages.