Thursday 2nd November 2023 , 6:00pm to 8:00pm
Spend a cosy evening with artist Cora Sehgal Cuthbert as we explore DIY journal making and guided journalling as rituals of care, whilst reflecting on the connection between journals and shrines as vessels of love, belonging, and tenderness.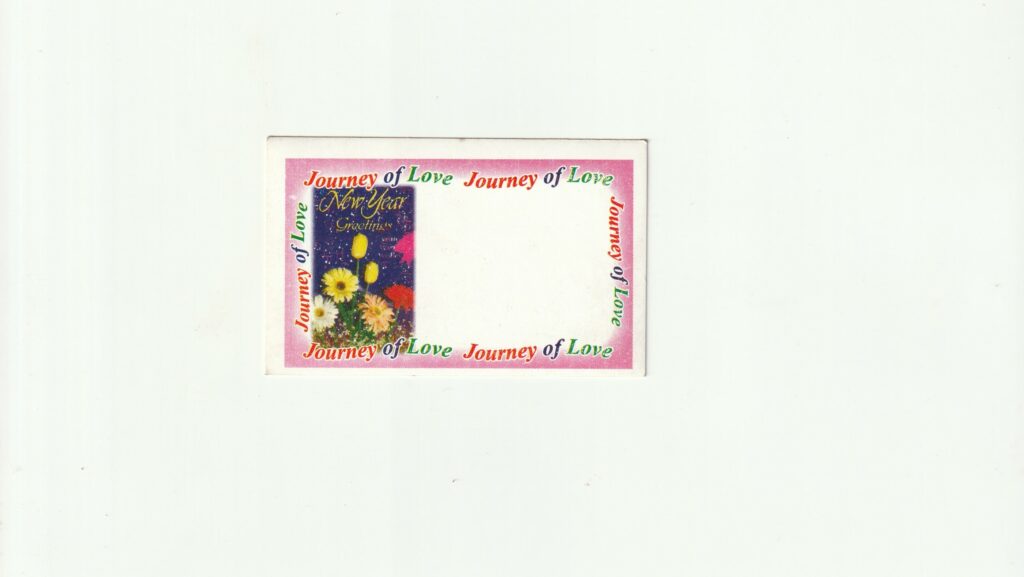 Cora will kick off the workshop giving a little bit of context around the ideas of love and loss that ground her practice and how they manifest through her interest in rituals of care and the significance of shrines in Indian cultures.
We will embody this ethos of love and care into making our own personalised DIY journals, cutting, pasting, and sewing a range of recycled and found materials.
Cora will then introduce the idea of guided journalling as an act of care and self-love, inviting attendees to grapple with a range of prompts and provocations before adding their own responses to build out guided journals that ground, lift, and give us a sense of lightness amidst it all.
No experience necessary – all making materials are provided!
Concession rate applies to students, over 65s, under 18s, Bow Arts artists, National Art Pass members, and key workers
More about Cora Sehgal Cuthbert
Cora Sehgal Cuthbert is a multidisciplinary artist based in London. Her work explores the intersections between the personal, the cultural, and a universal spirituality/humanity. Through this, Cora aims to expand her own and the audience's worldview, to encourage the sharing of stories, and to encourage the recognition of the beauty and love within our own everyday lives. Specific themes Cora has recently explored include ideas of home, immigration, faith, grief, desire and disability.
Access information
The Bow Arts Trust courtyard room has step-free access throughout from street level, including to the accessible toilet, and is service animal friendly. This venue does not have a hearing loop system. Accessible parking is not available on-site but blue badge parking can be found 500m away on Fairfield Road.
If you have any questions regarding accessibility at this venue or event, would like to make us aware of any access requirements that you have in advance of visiting, or would like this information in an alternate format including Easy Read, please email nunnery@bowarts.com or call 020 8980 7774 (Ext. 3)
Access requirements could include things like providing equipment, services or support (e.g. information in Easy Read, speech to text software, additional 1:1 support), adjusting workshop timings (e.g. more break times), adjustments to the event space (e.g. making sure you have a table near the entrance) or anything else you can think of!
Transport Information
Opening hours: Mon-Friday, 9am to 5pm
Address: Bow Arts Trust, 183 Bow Road, London, E3 2SJ
Nearest station(s): Bow Road (District and Hammersmith and City lines) is a 6-minute walk away, and Bow Church (DLR) is a 3-minute walk away.
Bus: 205, 25, 425, A8, D8, 108, 276, 488 and 8 all service the surrounding area.
Bike: Bicycle parking is located at Bow Church Station. The nearest Santander Cycles docking station is at Bow Church Station.