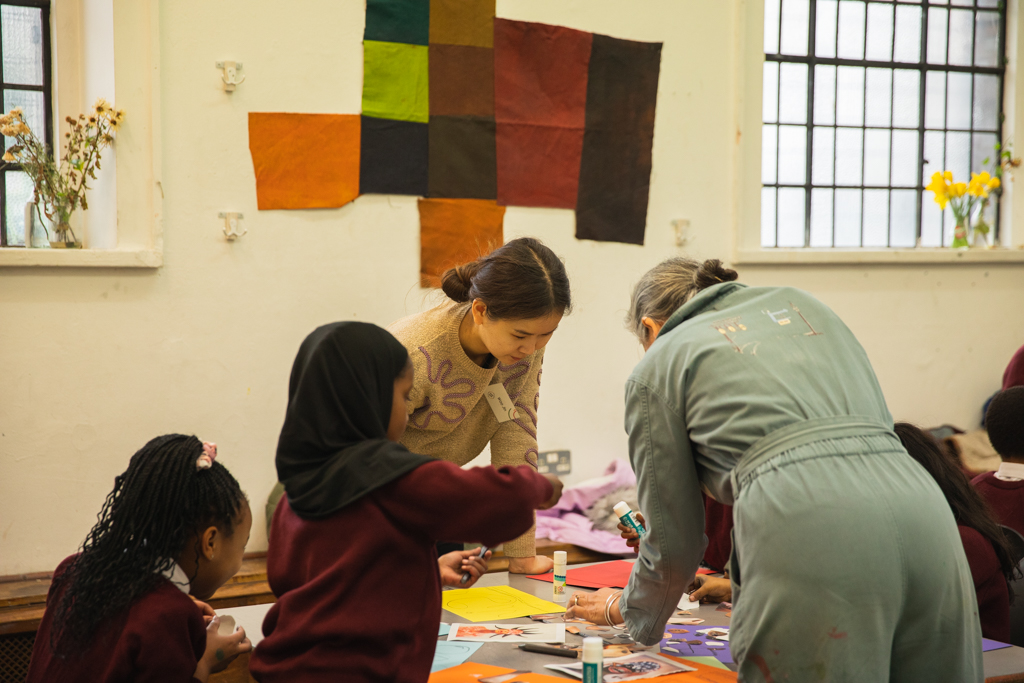 Highlights from the 6th edition of the annual Artist Educator Trainee Programme at Bow Arts.
Each year during term-time, Bow Arts hosts an Artist Educator Trainee Programme, opening doors for artists to embark on an inspirational journey. This programme is designed to empower artists, giving them the space and resources to gain the experience and expertise they need to break into the dynamic realm of arts education in a variety of school settings. Reflecting Bow Arts' dedication to growing accessibility in the arts and developing sustainable creative pathways, trainees are paid for their participation in the programme.
In its 6th edition, Bow Arts welcomed six artists as the 2022-2023 cohort of the Artist Educator Trainee scheme.
Across Autumn and Spring term, some of the projects the trainees were involved with included a Creative Schools Community Project at Leytonstone School, a Fashion Design Activity at Central Foundation School, the PACE Arts Award at Becontree Primary, Celebration Day with the Lewisham Schools Consortium, and Rights Respecting Animation at Grafton Primary.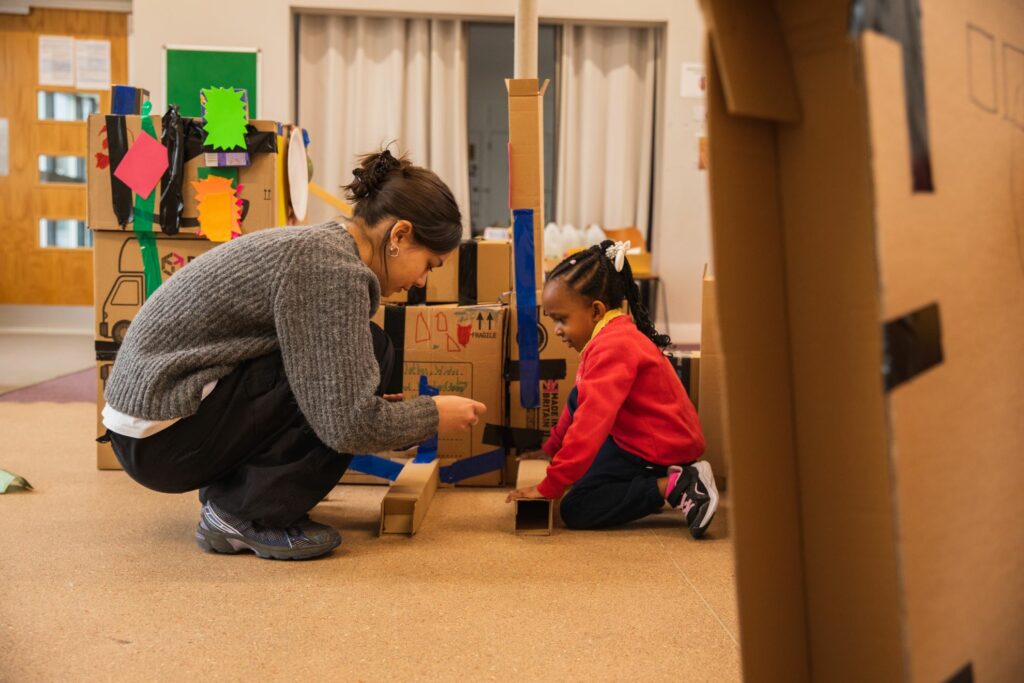 With school visits a core element of the initiative, trainees work directly with Bow Arts Lead Artist Educators to support, observe and deliver engaging activities and sessions. This offers the unique opportunity of hands-on experience, cultivating practical skills that are instrumental in the planning and execution of arts learning projects and workshops within Primary, Secondary and Specialist settings.
With guidance from the lead artists, trainees develop valuable tools and insight into working across age groups and levels.
"I really enjoyed the programme. I am grateful for the experience as it is quite hard to break into working in this field and it's beneficial to do this in a supported environment…",

2022-2023 Artist Educator Trainee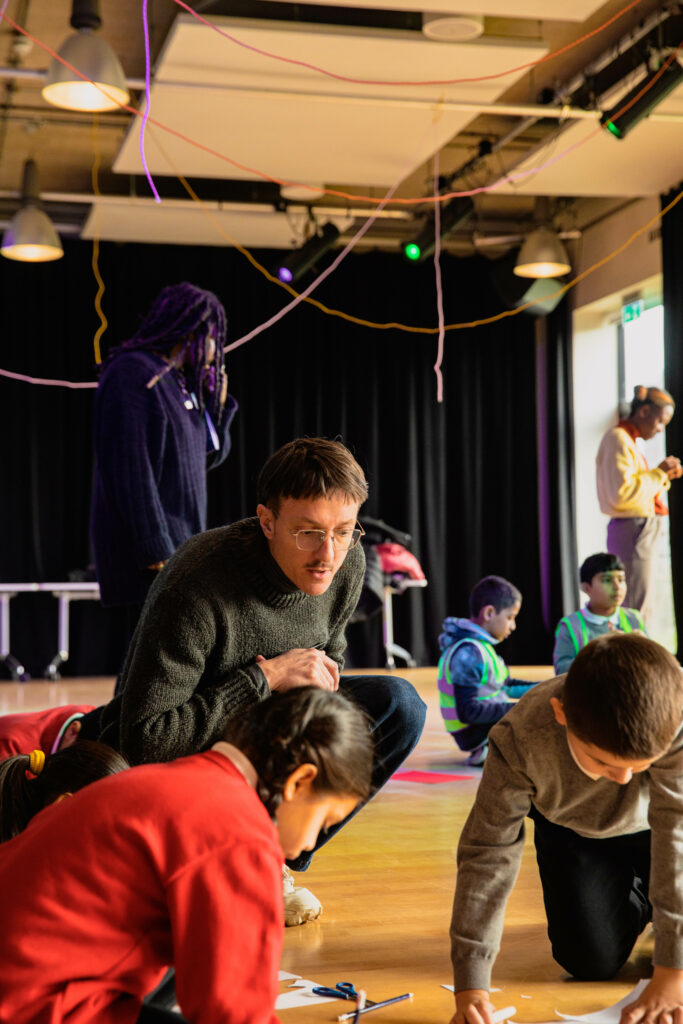 I was offered many opportunities to learn as much as possible. Now I feel much more confident about what I can bring to the artist educator role. It was great shadowing different projects in different settings and working with artists…. I liked the diversity of subjects and techniques that I witnessed during my school visits. I also liked that we were allocated to projects that either had some connection to our practice or interests, I thought that was very thoughtful and considered.

2022-2023 Artist Educator Trainee
Trainees also benefit from group progress meetings, where candid discussions and thoughtful reflections are nurtured, allowing trainees to refine their craft in relation to arts education, and to harness the full potential of their learning experiences.
The programme includes additional free artist training and CPD (Continuing Professional Development) sessions to complement practical training by boosting knowledge and equipping the trainees with crucial networking opportunities.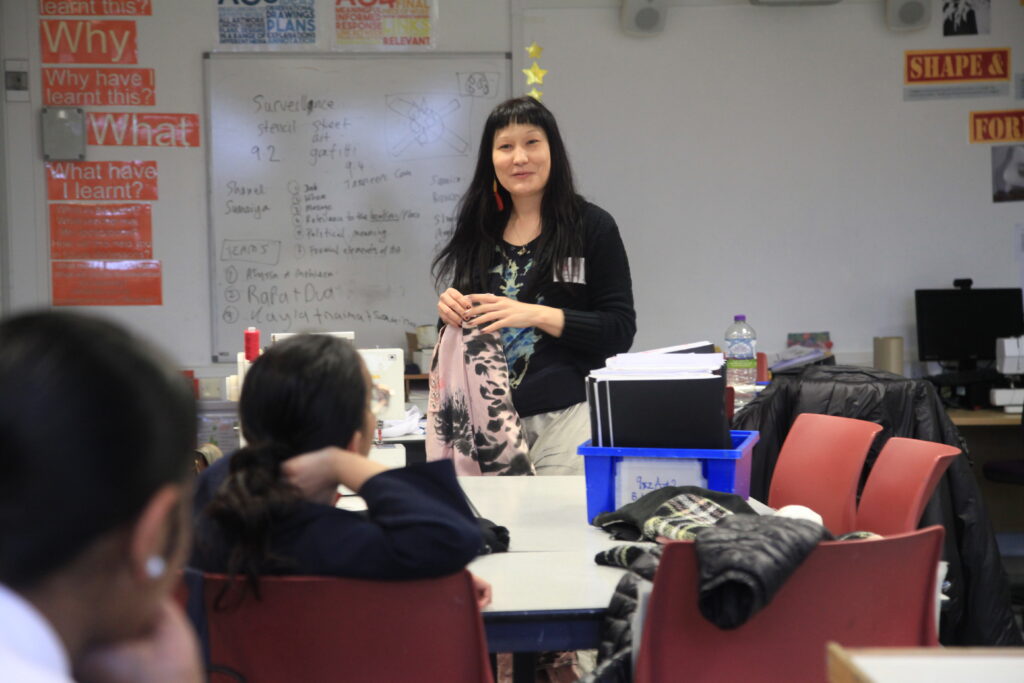 "I feel like [the programme] provided an invaluable learning experience that is difficult to gain as an individual if I were to navigate on my own at an early stage as an artist educator. It was nice to be part of the group, and to hear each other's reflections, feedback and experiences, and that helped me to realize and learn further than what I would have achieved alone. All the lead artists were very supportive and open about their knowledge and expertise, and I was able to quickly gain insight into being an artist educator that will help me massively in the future."

2022-2023 Artist Educator Trainee
Applications for the Artist Educator Trainee Scheme open each summer ahead of term. Learn more about what it's like to be an Artist Educator with Bow Arts here: Artist educators – Bow Arts