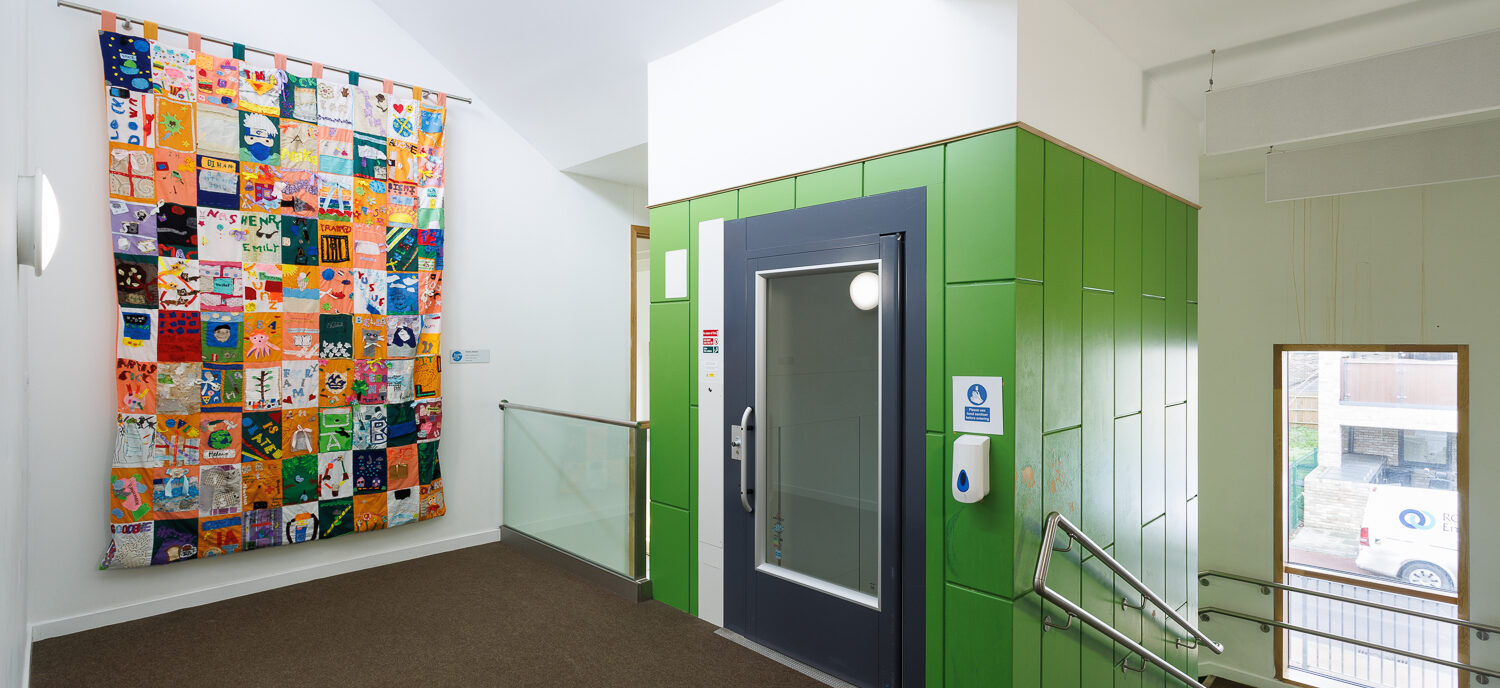 Year 6 students at Bygrove Primary School and Stebon School had great fun working with Artist Educator Nicci James to create beautiful textile quilts, to be displayed in their schools, leaving a legacy.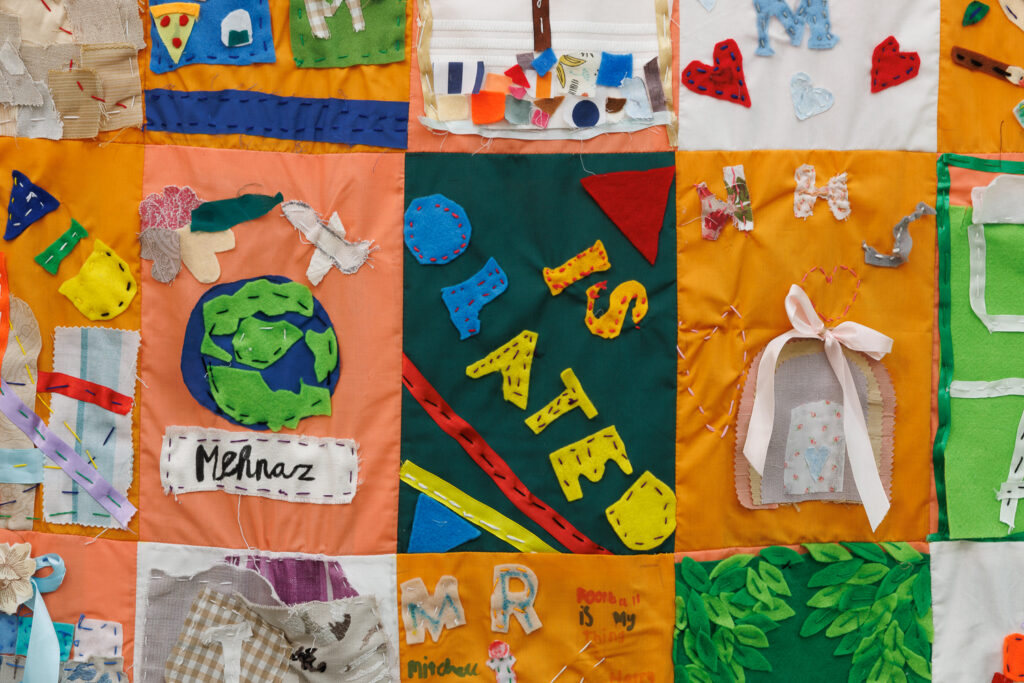 "I really liked it because I learnt many things, also liked the review in the end because I could see how other people express themselves."

Student
The two schools work together as part of the Bow Arts Poplar Consortia. For their joint project, all Year 6 students across both schools designed and created individual fabric artworks, which were then combined into large hangings to be displayed in each school.
The students looked at artistic references such as Brisa Butler, Gee's Bend Quiltmakers and Doug Aitken's FLAGS project, exploring the range of impressive and meaningful art that can be created through textiles.
Nicci encouraged the students to think about the past year, their experiences of the pandemic and their memories of school, now they were at the end of their primary school journey. Using these themes, they created designs that reflected their individual experiences and identity.
"We asked the students to bring their most significant memories as a way to leave a part of their legacy within the quilt. Each group brought their own energy to the project and there is such a range of ideas and textures."

Nicci James, Artist Educator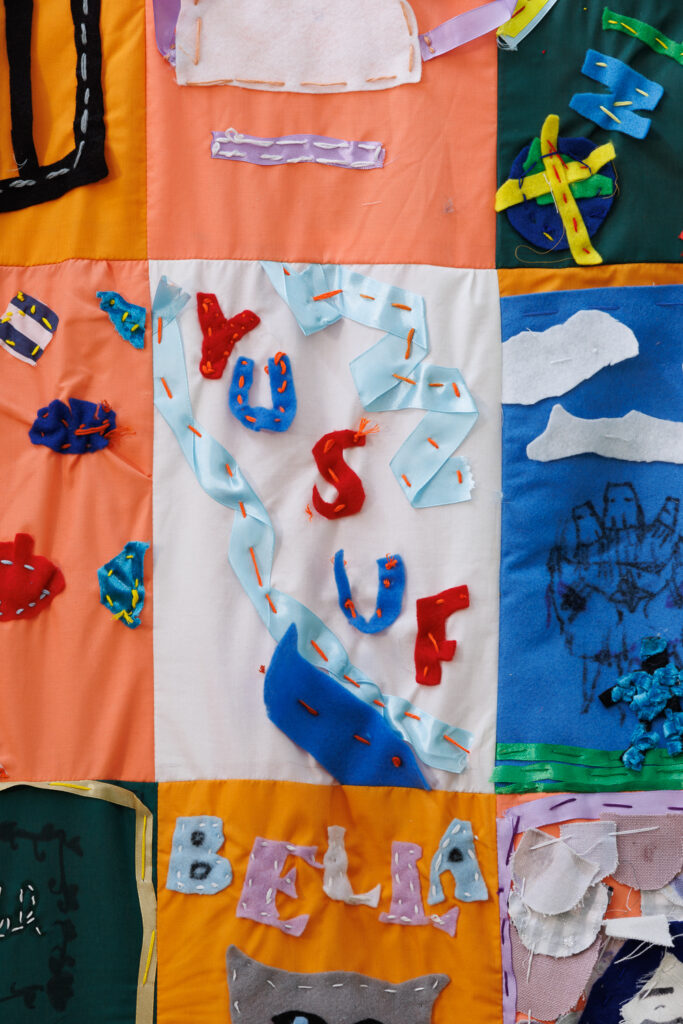 The artworks were created using a combination of stitching, applique, collage with fabric and drawing. This project allowed the Year 6s to consolidate and strengthen textile skills which they had developed annually as part of the school curriculum.
"I learnt how to thread the needle, the length of the string (which was twice the length of your arm), how to do a knot and also how to do the finishing of a stitch."

Student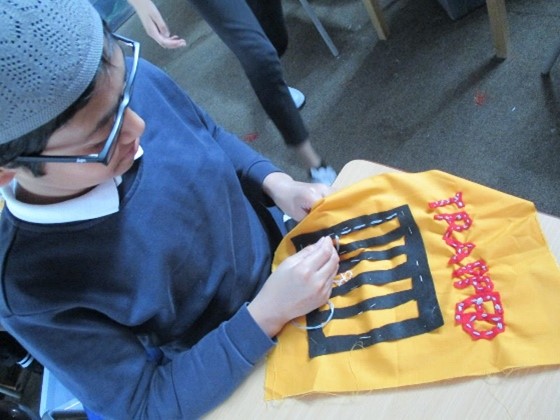 80% of the students involved said they learnt something new during the project.
Once all the individual artworks were finished, Nicci stitched them all together to create large quilts for each school to display. These now hang as a legacy from the Year 6 cohort, beautifully illustrating all the individuals that made up their year groups.
"The final piece was a real challenge to put together as it is so big and SO textured! I hope the school will love displaying it for years to come!"

Nicci James, Artist Educator