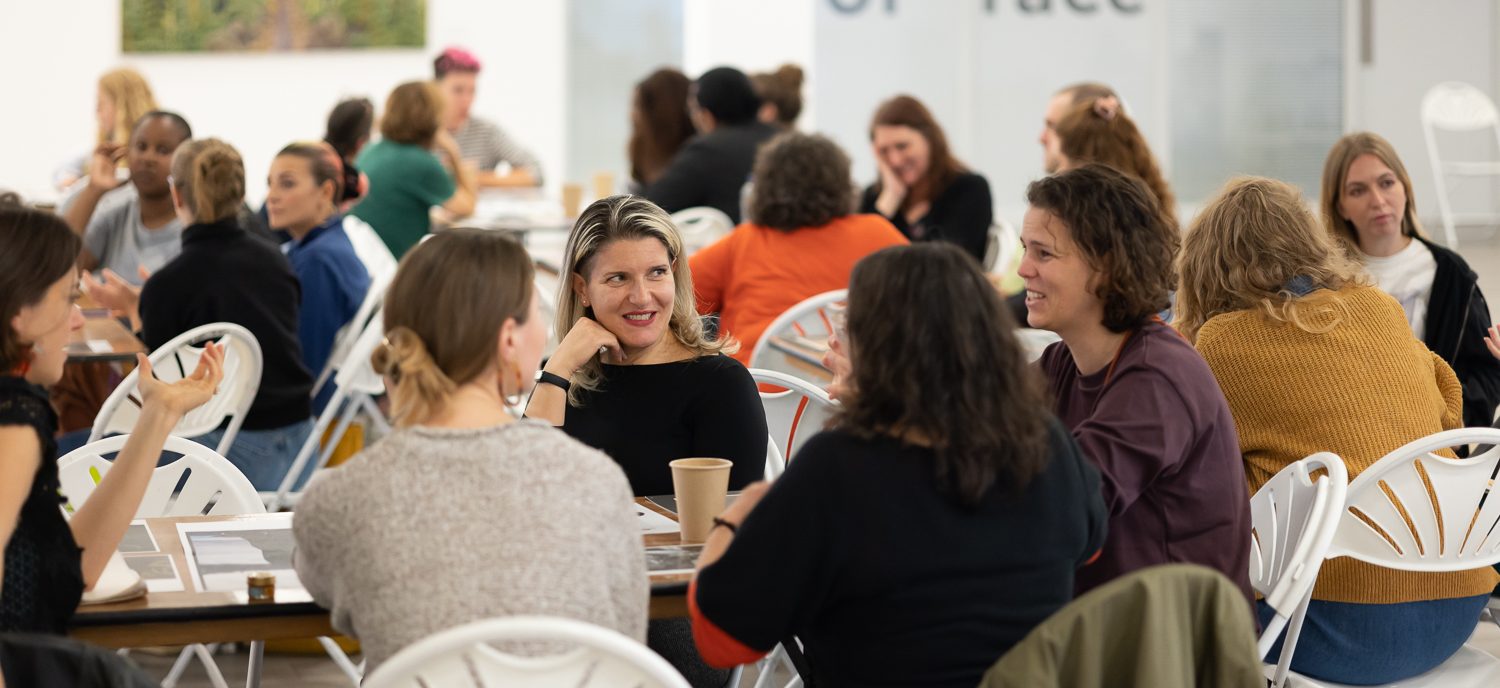 During the October half term, educators from a range of settings and roles, such as teachers, artists, and gallery educators gathered for our two-day Educators' Retreat.
Across the two days we examined how art can improve children's and young people's lives and reflected on how we, as educators, could make our learning practice more accessible and inclusive. The event also provided an opportunity for educators to network and exchange ideas with one another. The event was kindly held inside Omaka Gallery, a gallery that champions rising African artists.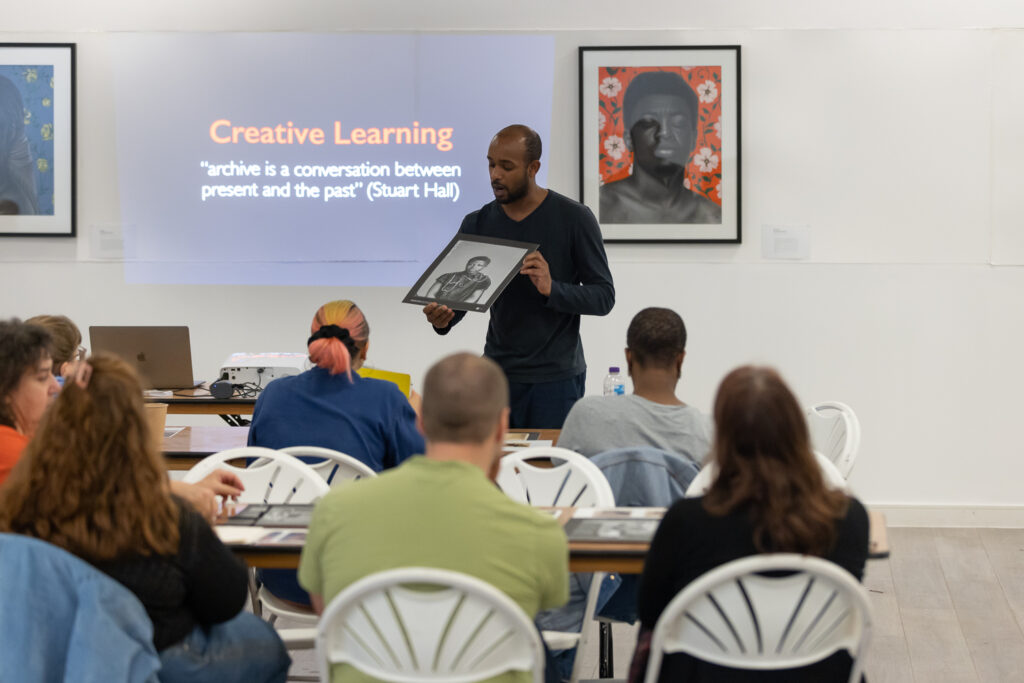 Through workshops led by artist and educator Jasmin Bhanji, and Ali Eisa, Autograph's Learning & Participation Manager, we discussed how issues of race, identity and representation can be explored within the curriculum. Jasmin's presentation looked at hierarchies and covered methods for making art history meaningful to a range of audiences in the classroom. In Ali's talk we explored the Autograph's unique photographic archive representing Britain's diverse multicultural history from 1860s to present and considered how the archive could be used in learning environments.
Participants were also given the opportunity to share their experiences and ask questions about how to think differently about how to approach sensitive issues of race and representation with
Emily Gopaul, an artist and Primary Education consultant, shared her experiences working in art education and the cultural sector. In the talk we reflected on arts learning and its shifts towards inclusivity and anti-racism and Emily shared strategies about how changes can be made authentically.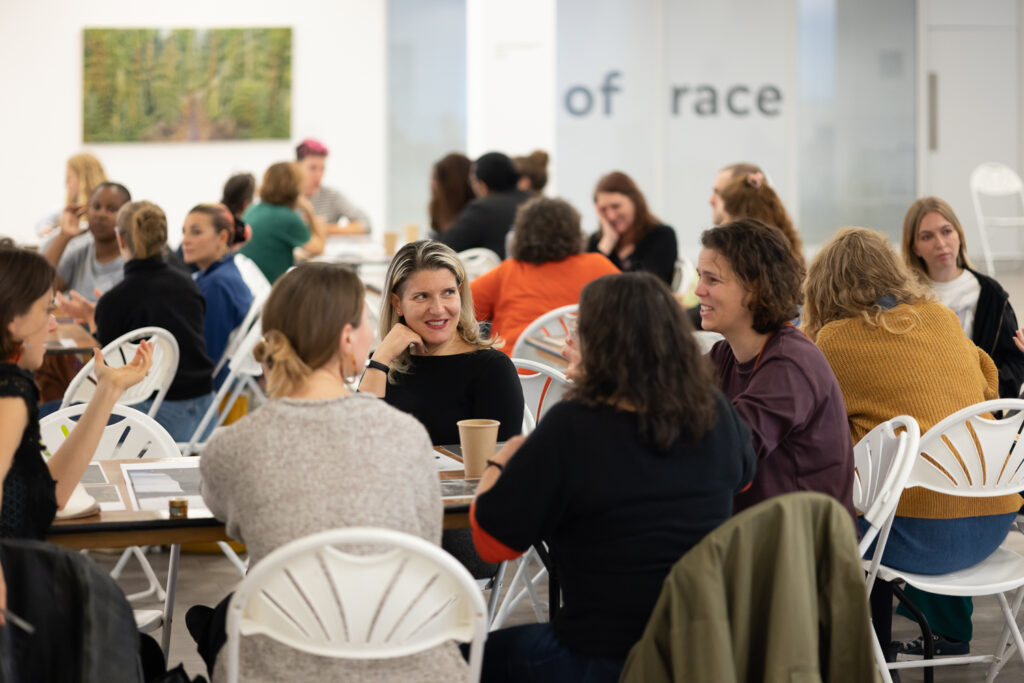 'Loved hearing from Ali about how we can use Autograph's archive'

Participant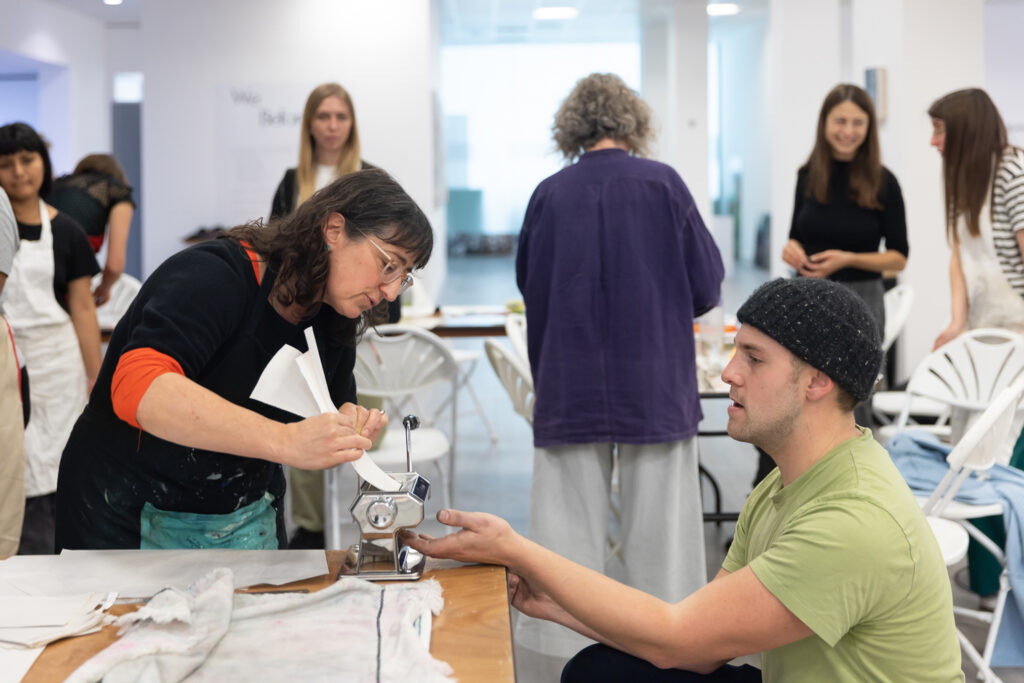 As part of the event, educators were offered the opportunity to take part in artist-led curated workshops exploring new approaches to engage students. During his printmaking workshop, artist James Randall demonstrated how an artistic process can be made accessible at all levels of ability sharing his experiences at Hart Club. With affordability also in mind, the use of a pasta maker in the printmaking process can aid accessible arts learning
Artist Lily Ash Sakula led an illustration workshop which encouraged educators to consider how illustration can engage young people in discussion and thinking about the future.
In a banner print workshop, artist The Fandangoe Kid led educators in a discussion about equity in arts learning, including considerations for mental health, while making banners for protest and positive change.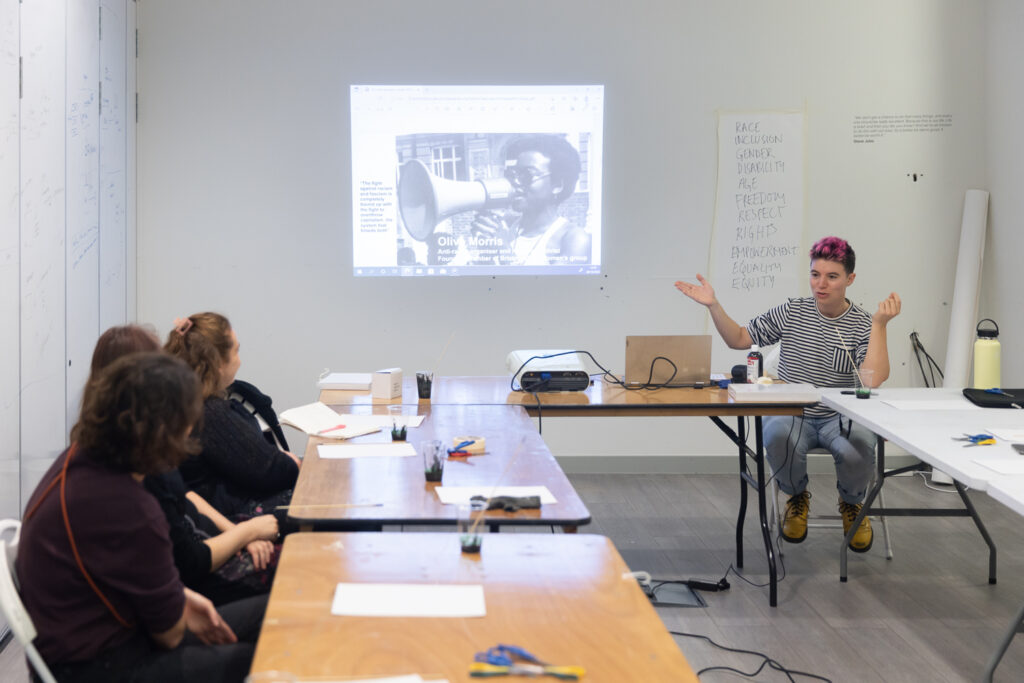 'Really liked the first talk today with so many examples of how to increase representation'
Participant
'Thank you a great opportunity to meet people and have a good conversation'

Participant