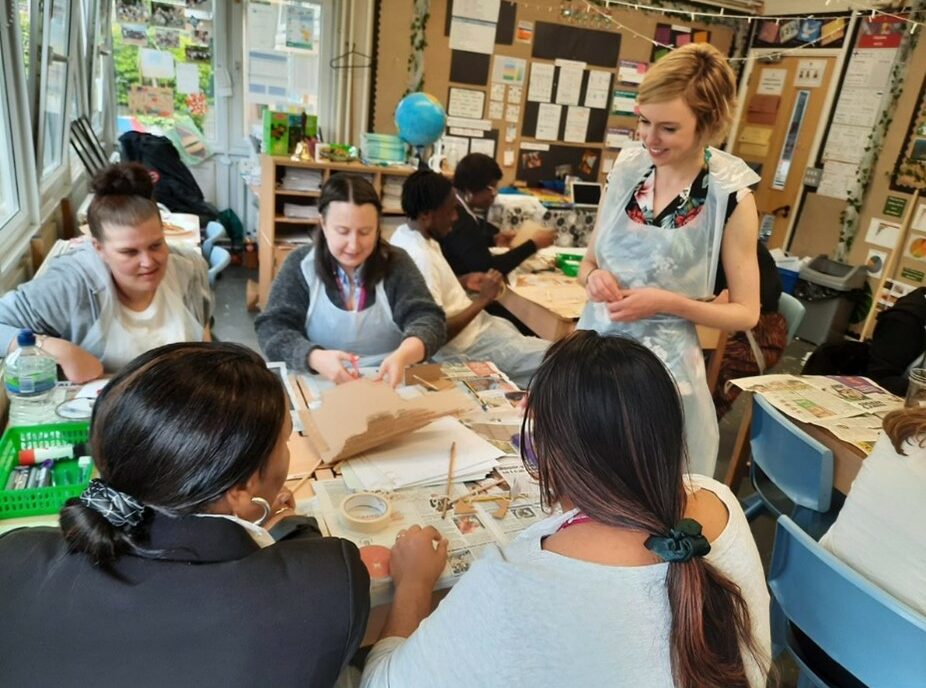 As part of the Lewisham Consortium shared programme, teachers from Elfrida Primary School and St Joseph's Primary School participated in an Expressive Drawing CPD led by artist educator Rebecca Griffiths.
Our Consortia programme offers participating schools Continuing Professional Development (CPD) opportunities for teachers and staff. While focusing on school priorities, these sessions build staff's skills and confidence, improving the quality of arts education in their settings.
Efrida and St Joseph's Primary Schools were interested in increasing teachers' skills around expressive and exploratory drawing. The CPD aimed to equip staff with the skills to deliver expressive drawing workshops to students within their own classroom.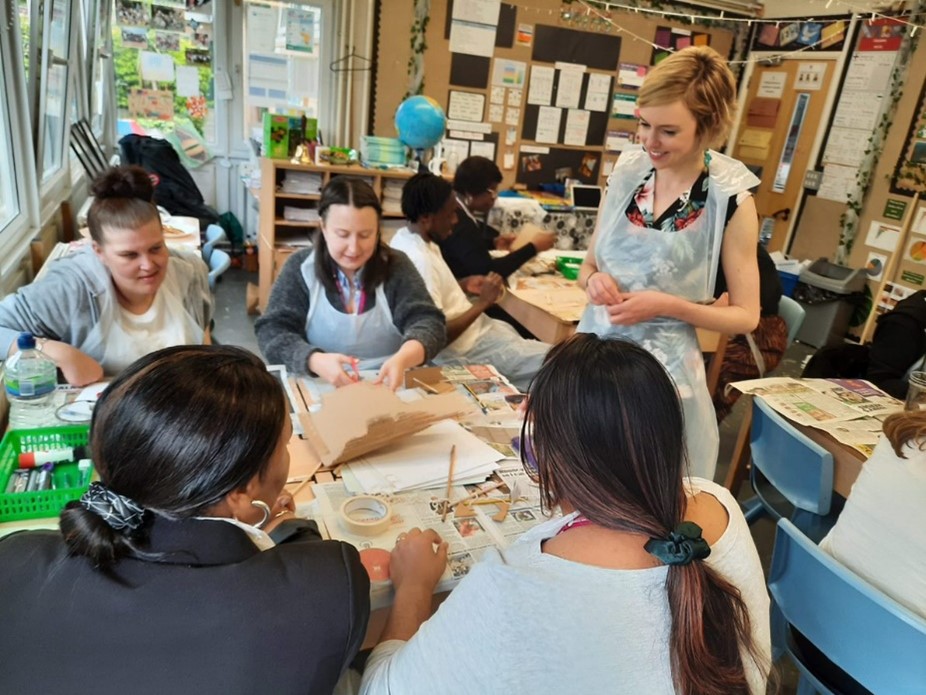 100% of participants said this session will have an impact on their teaching practice, with 41% saying this impact would be significant.
"I now feel confident in telling the children that what they create is art… There is no right or wrong, you can all draw"

Teacher
Rebecca worked with teachers to create non-traditional drawing tools from everyday objects including straws, disposable cutlery, bubble wrap, and natural objects such as pinecones. Teachers were then encouraged to explore mark-making with these new tools by dipping them in drawing ink.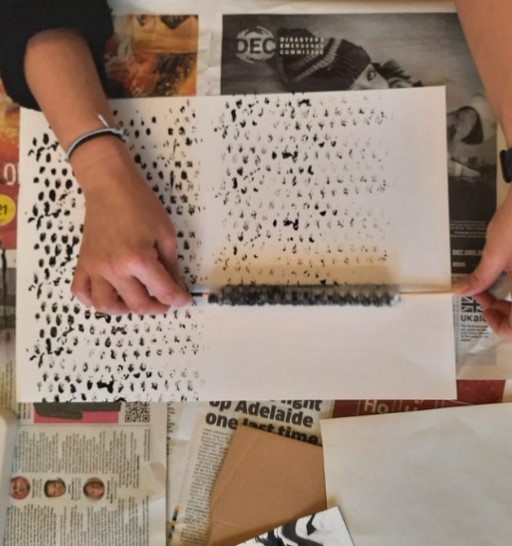 Rebecca provided different stimuli, including music and tactile observations, to help participants produce a series of expressive drawings, focusing on texture and movement.
These drawings later doubled up as a bank of marks that they drew upon to create collages and apply to more controlled studies.
One participant said these techniques will help to "teach the children about the process being as important as the outcome".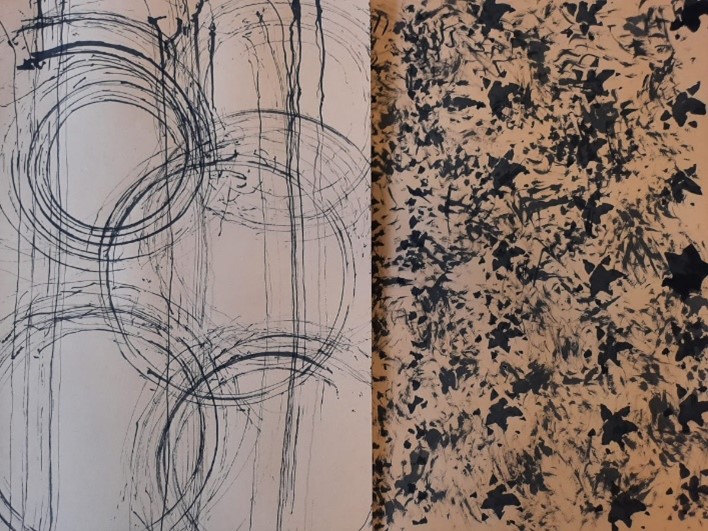 During the CPD, staff challenged themselves to consider preconceptions of what drawing is, its purpose and what being 'good' at drawing means. Rebecca discussed the value of each exercise with participants and provided ideas on how to feedback and reflect on student work.
"It was a lovely practical session that all staff enjoyed. I have already seen a TA that attended the course use some of the things they learned at your session. Thank you!"

School Art Lead