Surrounded by work from local artists and the aroma of freshly brewed coffee we caught up with Hey Sister Coffee co-founder, Nunnery Café manager, writer and poet Maliha Haider. Maliha is passionate about supporting artists, local businesses and being a part of community, as well as excellent coffee.
"I love everything about the Nunnery Café. I love what it brings to the local community, our neighbours and the community of artists. I like that it is a catalyst for people to be more encouraged to do and engage in art and artist's work as well as being a local spot for people to have coffee and cakes, whether on the morning run to school or walking their dogs. That's what I like, that the Nunnery Café is a community café for people.
In the last few months, we've had a lot of new changes. We've got a big new fridge and a freezer coming. A new range of drinks, a new range of grab-and-go bagels (both vegetarian), and we also do smoothies. We've got a breakfast range, if someone is in a hurry they can just grab and go. If they want to sit down and have a toastie they can. With the freezer we are going to start serving food from Cyrus Todiowala, a celebrity chef, some yummy curries and rice. Starting soon."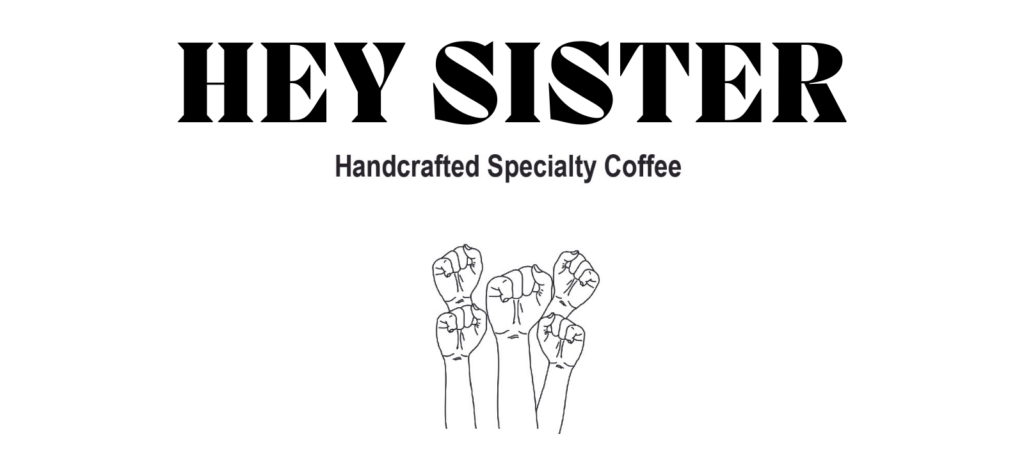 The café serves Hey Sister coffee, a female-fuelled speciality coffee project founded by Maliha and her partner Katie.
"I wanted to work with coffee and my passion eventually took me to the roastery side of it. The coffee comes from all sorts of different coffee regions, we have had coffee from Columbia, Mexico, Ecuador, Hondurus, Brazil and most of our coffee comes from places with female coffee producers and female coffee farmers. To help ourselves and to help Hey Sister grow, while helping the female producing farmers and everyone along the supply chain. To have this sisterhood, that's why we're called 'Hey Sister'.
From the coffee crop to the cup there is a long journey and if it's not taken care of it can affect the experience of coffee when you have the cup in front of you. Right at the beginning while the crops are grown the farmers make sure they are looking after them per the standards of speciality coffee. All our coffee is speciality, an 83+ SCA score that the speciality coffee association gives which lends credibility. Farmers and producers are paid well, and the coffee has been looked after. When it comes to us, we roast the coffee in micro batches, hand-roasted in the back garden. We make sure that we roast coffee as and when needed not in bulk to ensure the quality and freshness of the coffee."
You can find out more by following @heysistercoffee on Instagram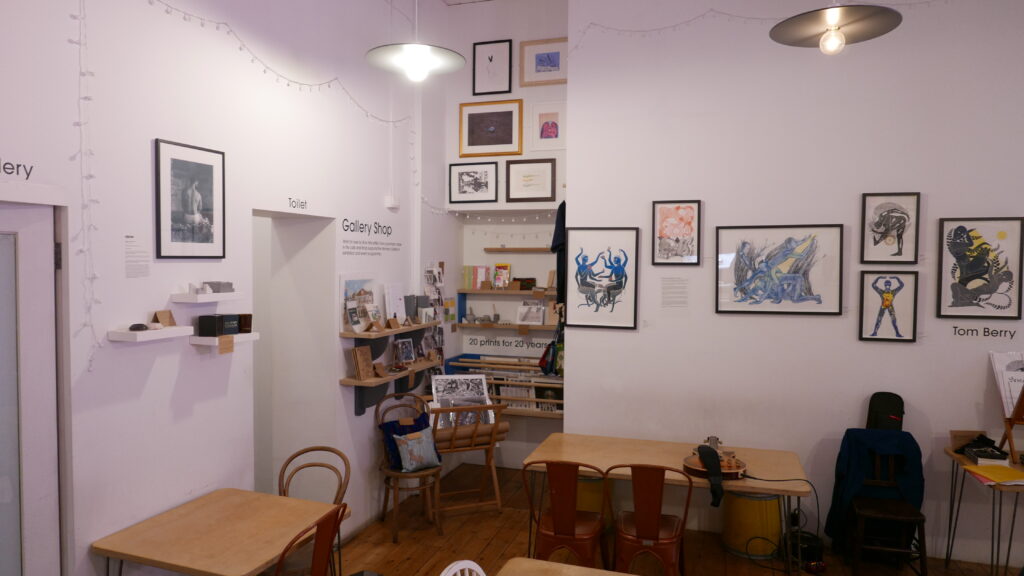 The Nunnery Café is also an event space with all kinds of events, having recently hosted a very successful supper club with culinary collective Camel & Jeans.
"We have a gig coming up at the Nunnery Café on the 27th of October. One of our colleagues, Esther Martin, is releasing her first EP, she's an incredible musician and people can find out just how good she is when they come. Then we are having a wreath making workshop with Emmy Bloom in November. And in December we are doing two events, a spoken word poetry event on the 1st December and then a poetry walk, starting at Queen Mary University and ending here at the café. Details to come.
I love putting on events here because I love creating a platform and avenue for people to come with their small business, their work as an artist and be able to explore and get ahead with what they are doing. This space can provide that without them having to pay hefty fees and charges. I like to support other artists, small businesses, with lots of women coming together.
The last event we did was Yasmin Falahat's ceramics workshop. I love doing and supporting different projects and I love that people think of this space as a place to grow in."
The Nunnery Café is open Monday-Saturday 9am-4pm and Sunday 10am-4pm. Serving the ethically sourced Hey Sister Coffee. You can also buy Hey Sister coffee bags, 1kg and 250g, from the café.