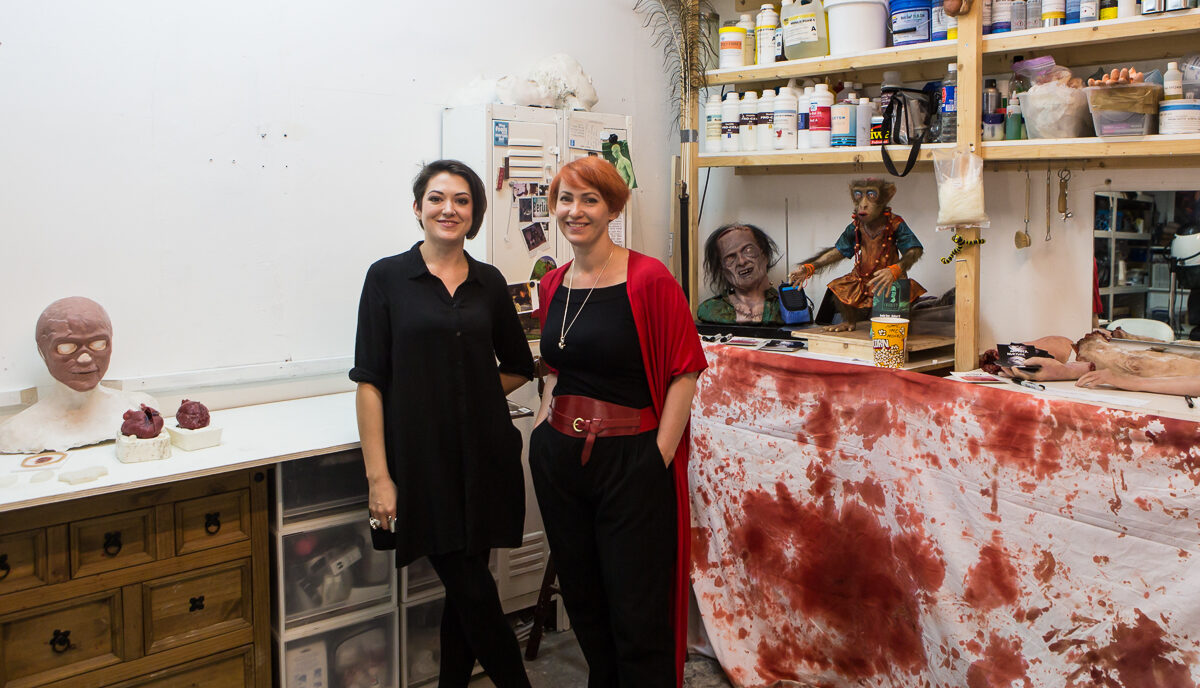 Meet Jennifer Drew, makeup and prosthetics artist based at our Bow Road studio site.
Jennifer started as a hairdresser and a beauty therapist before training in specialist make-up design and creation at London College of Fashion.
She runs her company MaXimal FX out of her Bow Arts studio, and specialises in prosthetics, makeup, SFX, wigs and props, taking inspiration from history, art, fantasy and contemporary culture.
"Jennifer's natural flair for creating gruesomely realistic make-up effects was ignited during her time at Pembrokeshire College… Jennifer has excelled in her field.
– Pembrokeshire College
Over the years she has worked across TV, film, stage, fashion, editorial and events, and her clients include the BBC, Warner Bros Fames, UniLad, The National Gallery, Red Bull, Royal Shakespeare Company, The Globe Theatre, Holby City and the film Bohemian Rhapsody.
Jennifer has taught at the London College of Fashion, Delamar Academy of Make-up in Ealing Studios, University College Birmingham and Pinewood Studios' Iver Make-up Academy.
"I go to sleep at night and dream the most beautifully sculptured, crazy, insane, horrific, interesting, emotional, wonderful dream. I wake up and it's all forgotten but somehow my mind holds it somewhere deep insides and that's the start of my inspiration."