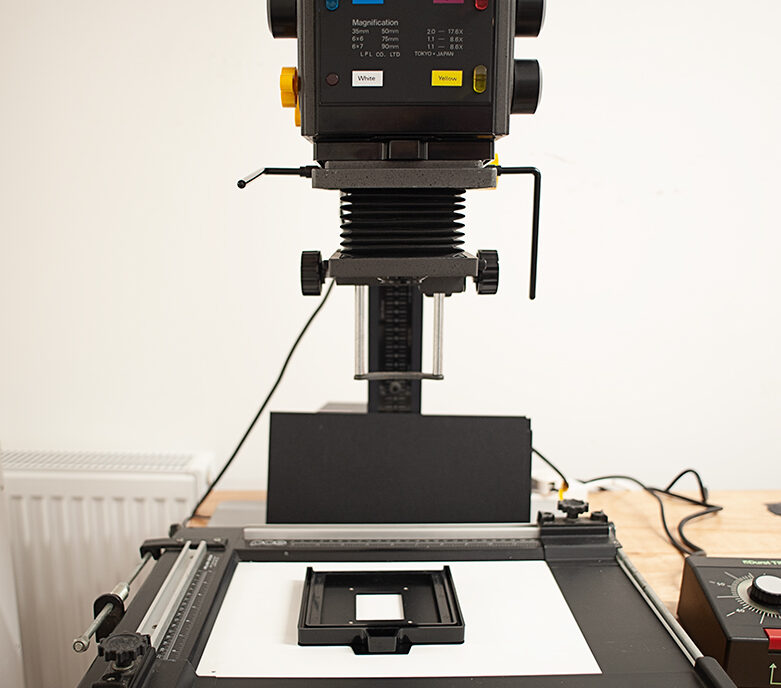 Since 2002, Naroa has worked as a photographer, photography technician, lecturer, and mentor. Her creative approach is based on an alternative process known as liquid emulsion, which she uses to create tactile photographic sculptures. For the past five years, Naroa's fine-art photography work has been centred on a project exploring tactile nostalgia. She is also the founder of the Lakeside Darkroom, with the support of Bow Arts, where she also works as a photo technician and educator.
"Over the last year, my work has expanded beyond my own artistic endeavors, which led to the creation of an affordable and feminist photography darkroom."

Naroa Perez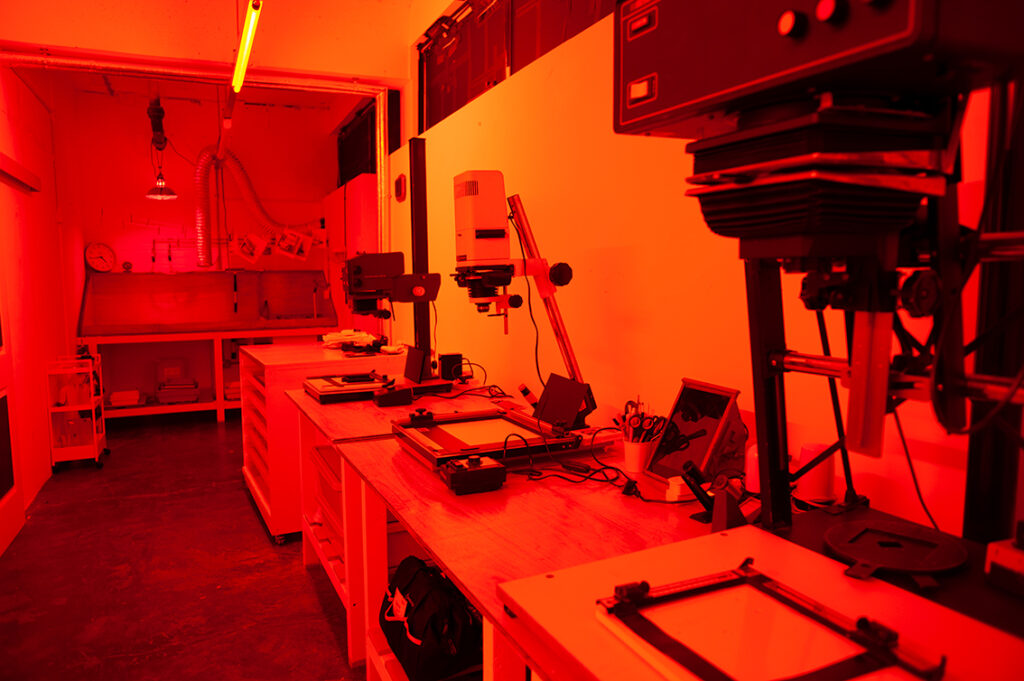 Naroa explains the lack of affordable photography production spaces is what motivated her to embark on this project.
There are artist affordable studios, but no affordable darkrooms. The majority of them are for commercial photography or for artists with significant purchasing power and experience. There is no photographic space to practice and improve, no place to spend hours making mistakes and practicing. This is the reason behind setting up Lakeside Darkroom as an open access community darkroom.
"Having an affordable darkroom affects the way you operate and the rhythm of your work entirely. There is no longer any tension or haste. No more racing to make the most of your paid-for time."

Naroa Perez
Now there is a place where analogue photography practitioners may communicate, debate, share, observe other people's work relaxed and happy, make a thousand mistakes to improve, create community, and experiment without fear of losing lots of money.
The first Saturdays of every month, the lakeside darkroom holds a female technician training workshop. It is a workshop where classes on photographic technique, film processing, and image printing are given.
"It is also a gathering of female photographers where we can share our experiences, assist one another, and enjoy the analogue photographic process in all of its technical aspects"

Naroa Perez
You can follow Naroa's work on their website and Instagram: naroaphoto.com @naroaphoto.
And to stay updated on all of the darkroom's events, classes, workshops, and meetups, visit lakesidedarkroom.com and @lakeside_affordable_darkroom on Instagram.