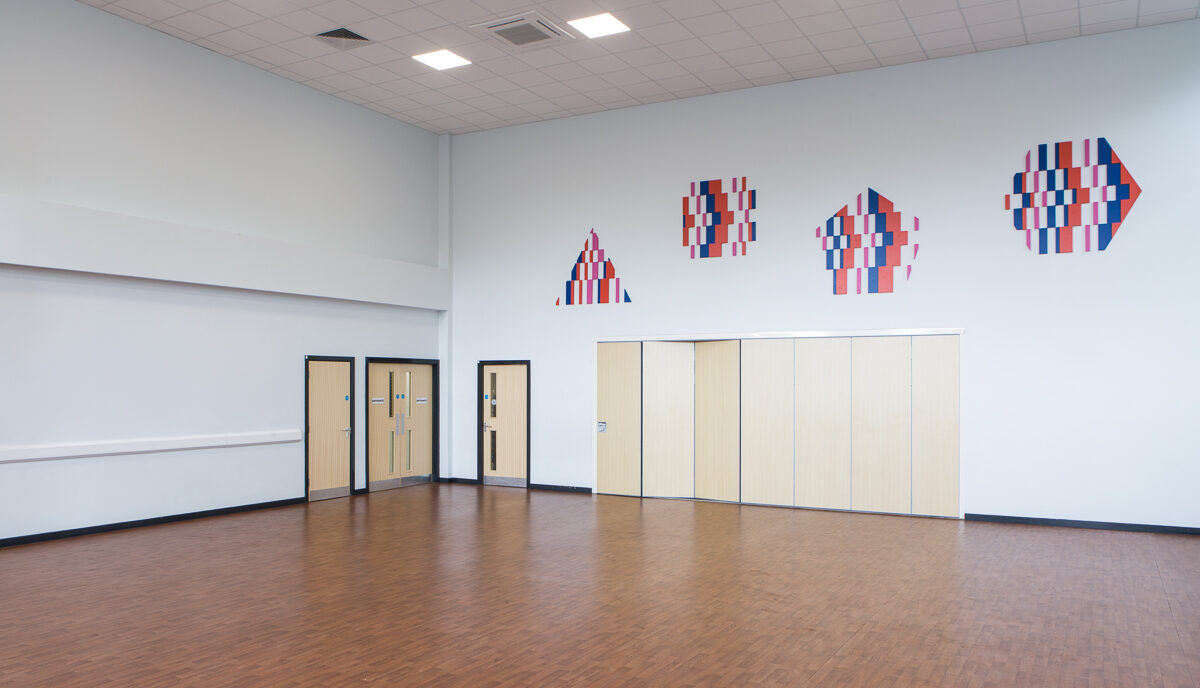 Artist educator Eleanor Lines worked with students from Our Lady and Sir Philip Neri school to create a maths inspired mural for their new school building.
Our Lady and Sir Philip Neri Primary School is part of our Lewisham consortium. For their annual bespoke project the school wanted to create a new permanent artwork to adorn the walls of the school hall.
Using maths as a theme, Eleanor worked with a small group of students to creatively explore concepts relating to pattern, shape, positive and negative space and tessellation.
They were introduced to several artists' work such as Bridget Riley and Annie Albers, as well as Eleanor's own practice. They then made their own designs based on mathematical concepts such as tessellation and the Fibonacci sequence, using a range of mediums including drawing, painting and collage. Students also learnt about optical illusions, experimenting with black and white lines and cut-outs.
The students worked as a group to produce a large-scale design using photocopies, making playful rearrangements as they went. This collaborative process encouraged positive communication and respect between the pupils.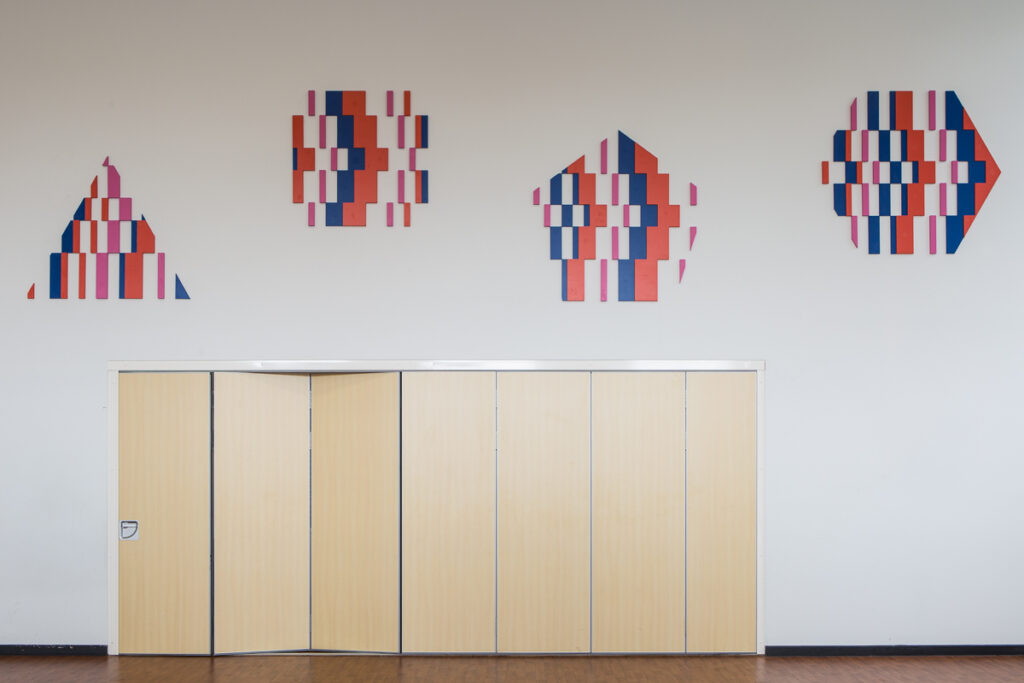 "The students really enjoyed the project and even wanted to carry on working throughout their lunch break. They seemed to all understand the brief, and made some really beautiful work in response."

Eleanor Lines, Lead Artist 
Eleanor took inspiration from the student's artwork to create a design proposal for the mural. This was then signed off by the Headteacher and Art Coordinator.
The final work is now hanging proudly in the school hall for all the students and staff to enjoy. The young people involved in this project gained an insight into the production of a large-scale commission and can take ownership of their new personalised learning space.
"I have learnt so much from this project… was a really enjoyable process to develop ideas with the students and then make a large-scale commission in response to this."

Eleanor Lines, Lead Artist