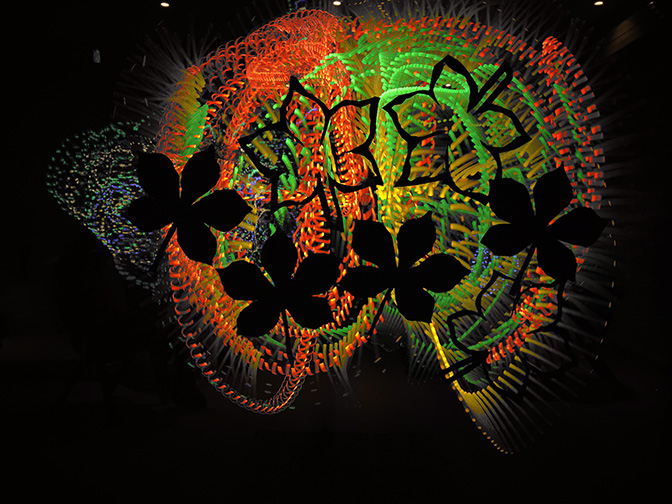 Six Greenvale School students collaborated with visual artist Damien Robinson to create a striking window artwork for their school.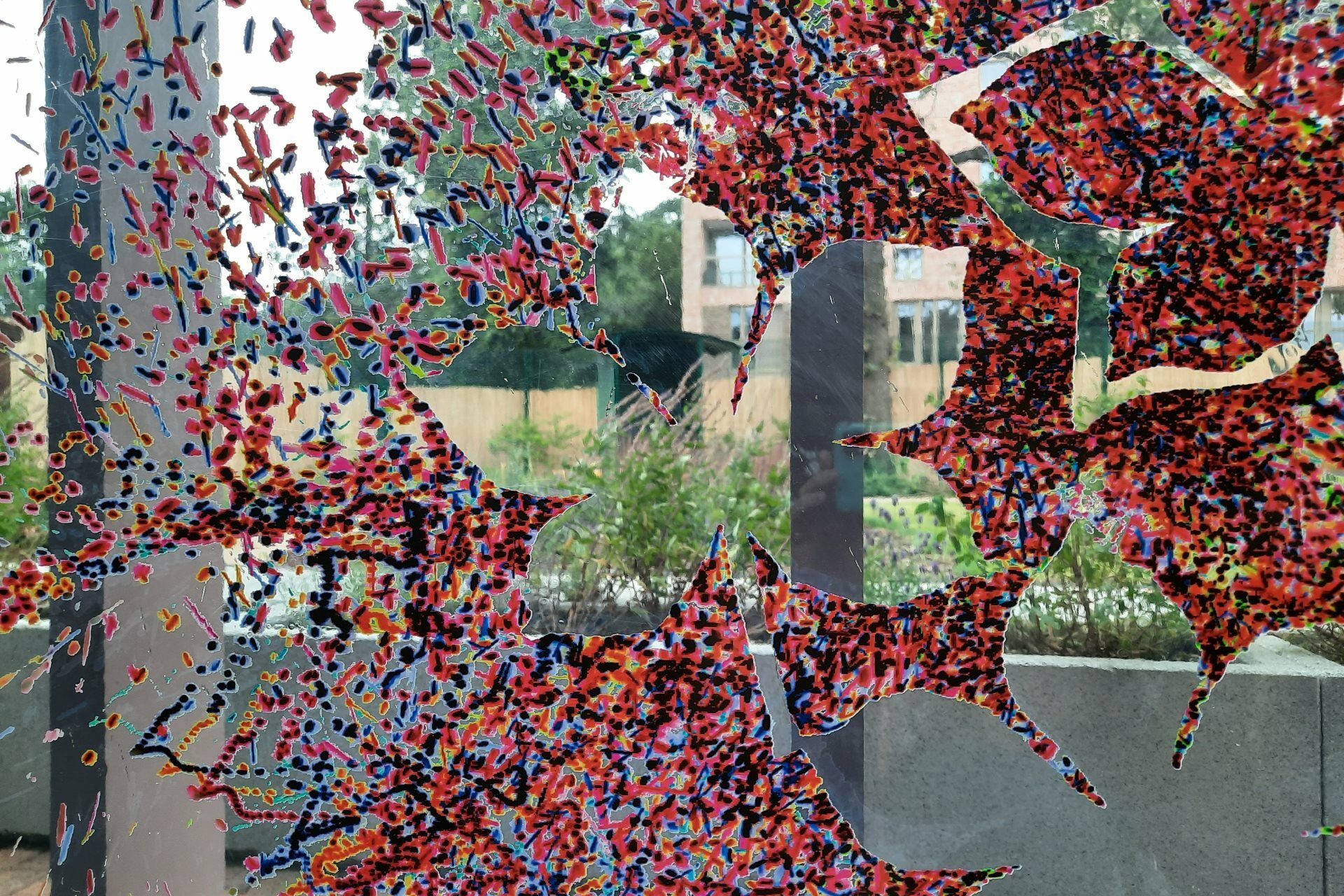 Last year, six high-need students at Greenvale School teamed up with visual artist and Bow Arts Artist educator Damien Robinson to leave a lasting mark on their school in the form of an artwork design, created through sensory and light play.
The students delved into a full day of workshops themed around 'Painting with Light', a user-friendly approach developed by Damien to create long exposure photographs of a light source in low light, rather than in complete darkness, which can be inaccessible to some.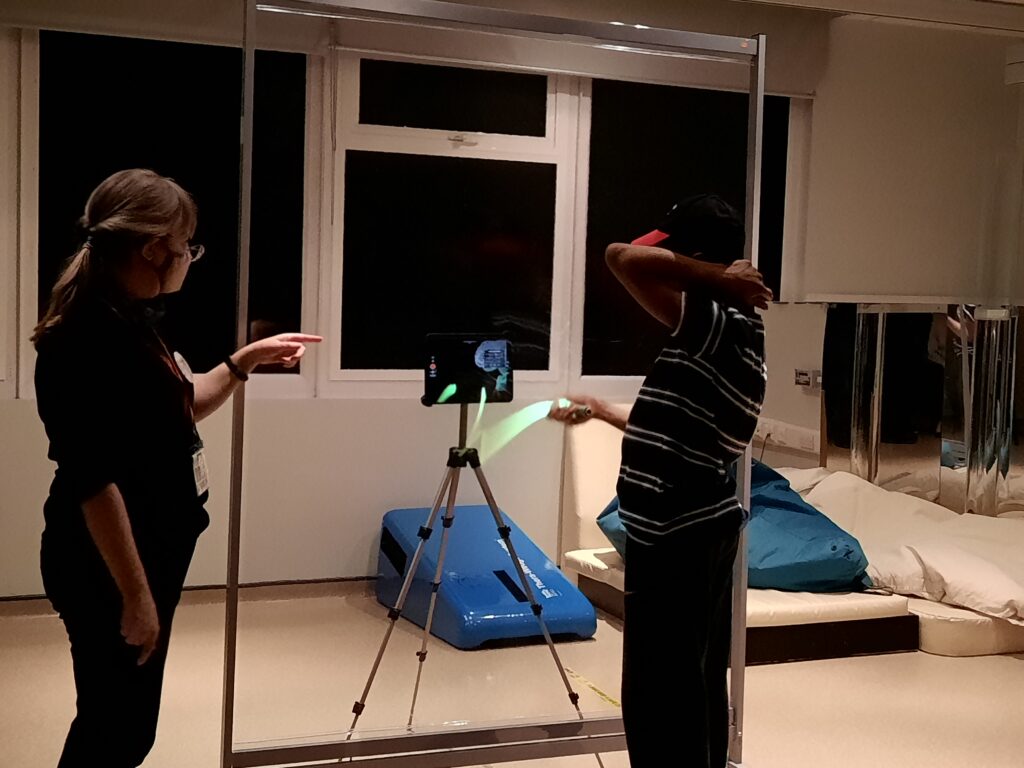 Engaged in participatory creative experimentation through the process of photography and movement, students were encouraged to create patterns and shapes through playing with light in small groups. Specialising in learning-oriented projects, Damien specifically crafted a selection of accessible homemade tools for the light painting workshops.
The students captured long exposure photos producing colourful, mesmerising and dynamic images.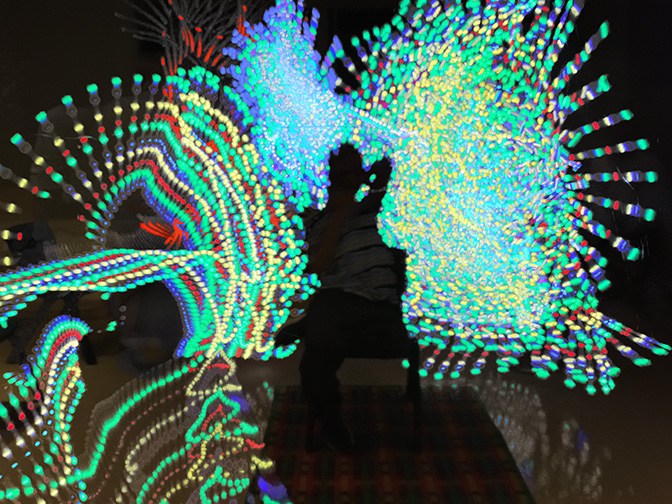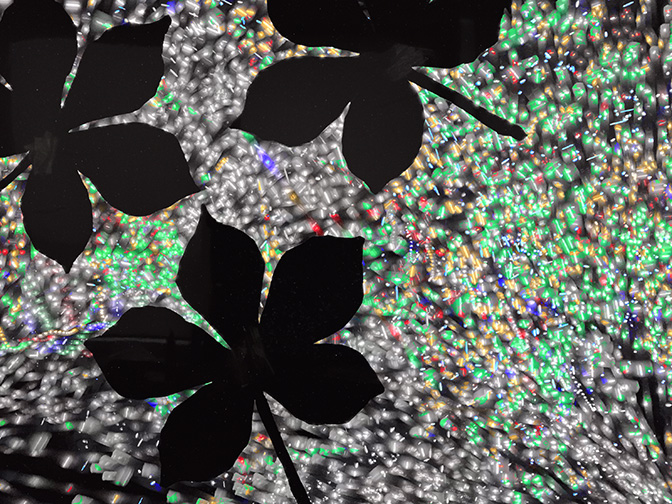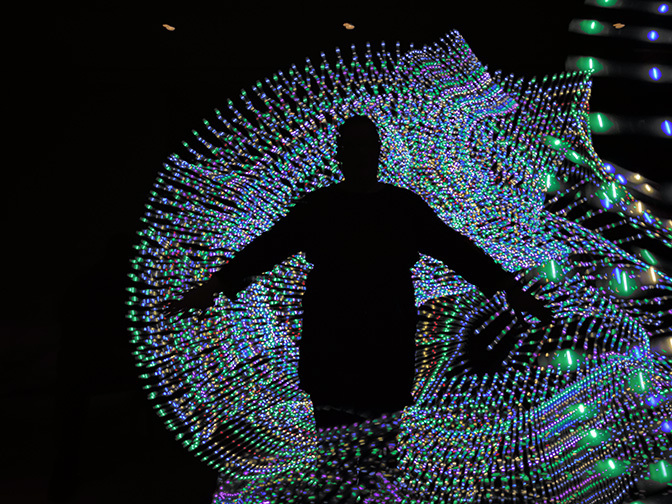 The final images were selected in collaboration with the school and edited by Damien to produce digitally printed window decals overlooking the school gardens, turning the students' visions into striking visual statements to decorate their school building.
This project was part of the 2022 Lewisham Consortium Programme. To learn about past Bow Arts Learning projects and Consortium Programmes, click here.