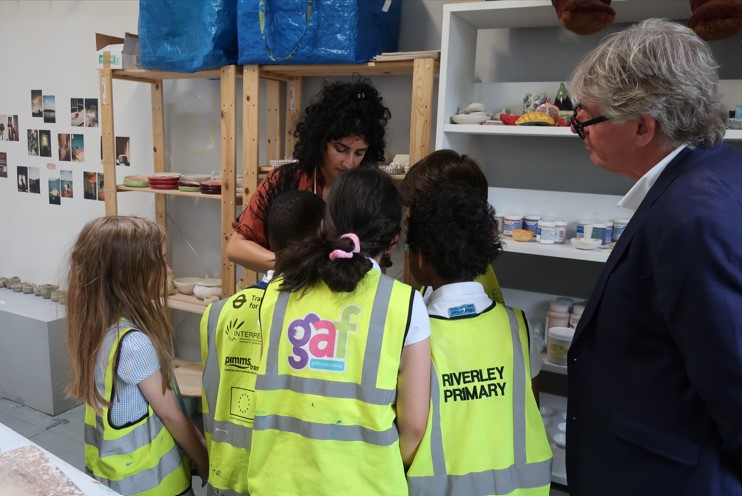 Riverley Primary School's Year 3 students visited the Nunnery Gallery and met two artists in their studios at Bow Road.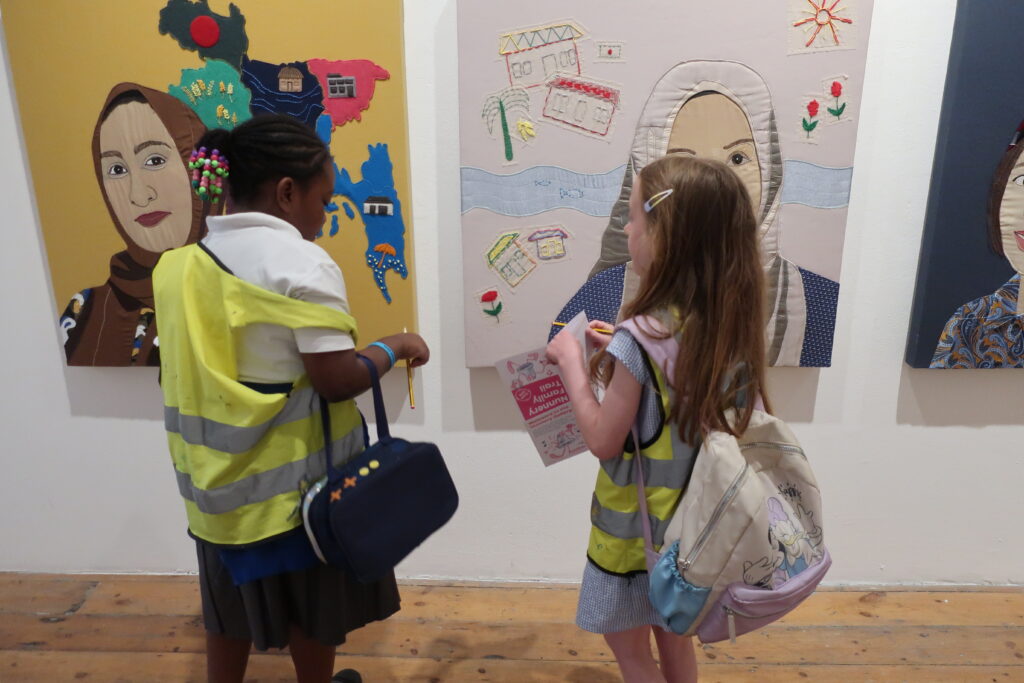 The children first viewed artist Lucy Ora's elaborately woven portraits in the Nunnery Gallery's exhibition – Traces: Stories of Migration. Following an introduction to the exhibition, the children were encouraged to explore the space using our Nunnery Family Trail to engage with the artworks.
After the exhibition visit, the children explored the studios of our artists. The children learnt how to build small pinch pots using clay and sculpting tools in the studio of ceramicist Yasmin Falahat. And, in the studio of photographer Jonny Bosworth, the children learnt how to take pictures and were encouraged to take portraits of their classmates. During each of the studio visits and workshops the children got the opportunity to ask the artists questions about their careers.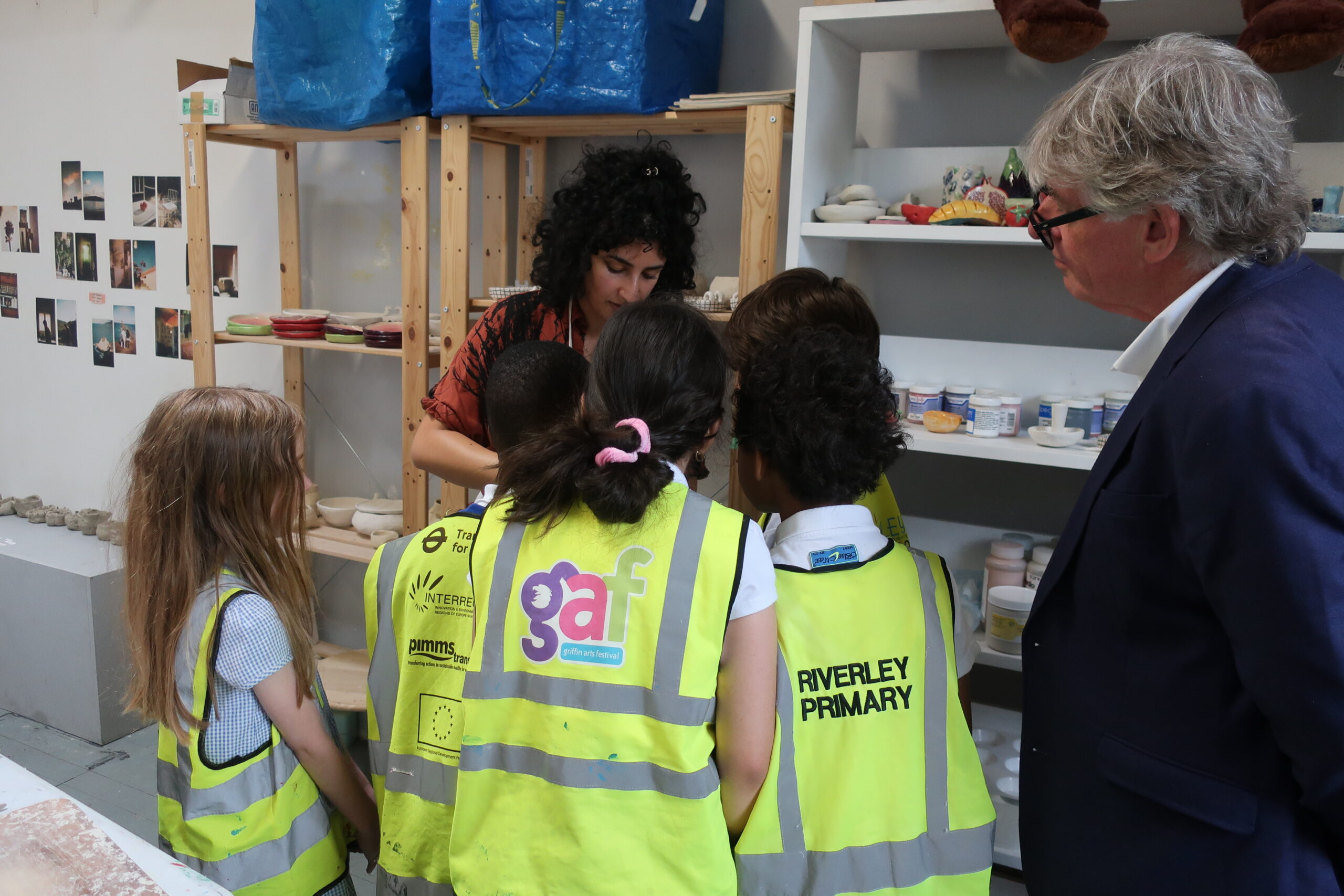 Through these visits the children heard about the different creative pathways and gained an insight to the working lives of two professional artists. Our studio visits give students a unique perspective to artists' working environments and their creative processes first-hand. These studio visits are tailored to the needs of the students, and can be designed to explore a specific theme, skill or medium.
Find out how your school can benefit from a visit to our artists' studios: Studio & gallery visits – Bow Arts