For their INSET day, teachers at Coldfall Primary School learnt how to create open-ended sculptural forms with our artist educators, Maisie Maris and Jasmin Bhanji.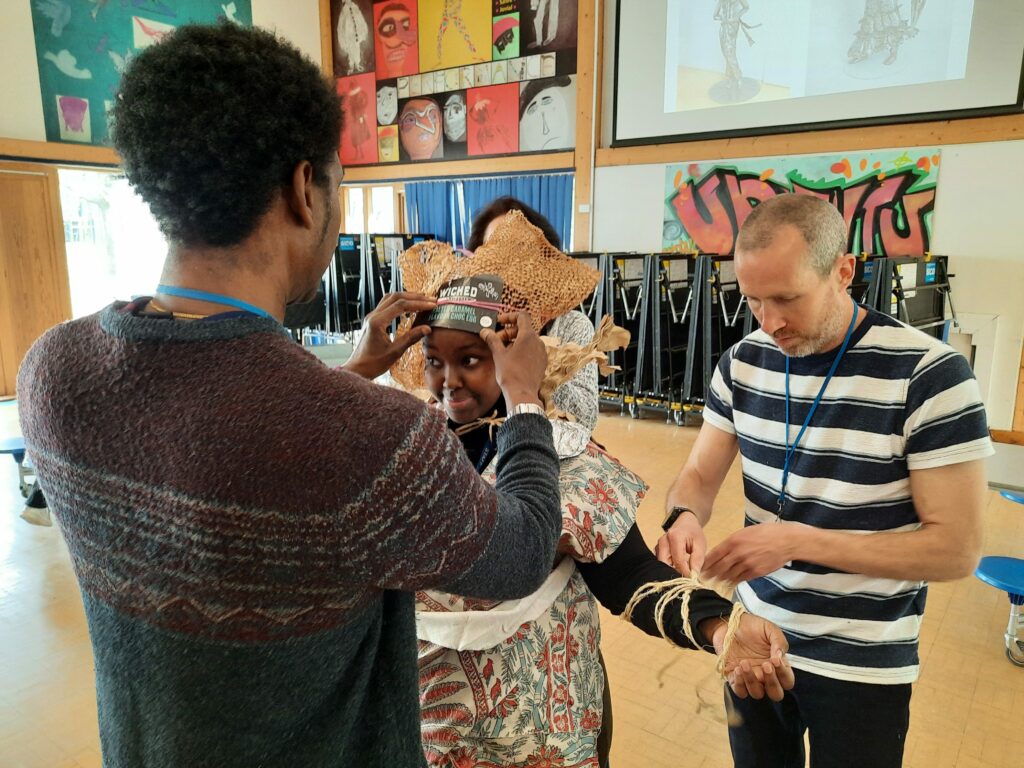 Maisie Maris and Jasmin Bhanji worked with staff at Coldfall Primary School to develop their understanding of sculptural work through two practical workshops during their school's INSET day.
The staff got stuck in with hands-on teacher CPDs (Continued Professsional Development workshops) that focused on exploring the properties of art materials, the subtleties of referencing artists rather than imitating their work, and what it looks like to create spaces that encourage open-ended creative results.
We will be teaching sculpture with clay this term – I will use these ideas

Teacher at Coldfall Primary School
In Maisie's workshop the teachers created garments to experiment with the processes of paper manipulation, collaborative construction, and how to translate sculpture into drawing. In Jasmin's workshop, the teachers used balloons and shaped clay to explore form and space, looking at methods of manipulating a space using different materials' properties.
The workshops took into account the circumstances the teachers were working with. Both workshops linked directly to Coldfall Primary School's art curriculum, and we designed the workshops to consider teachers working across Early Years to KS2.
'I enjoyed it because you're allowed to let your thoughts go on to the paper'

Student at William Bellamy Primary School
The teachers learned skills that would make their teaching accessible to all age groups, demonstrating differences while considering progression in terms of language used and skills developed. The focus of our teacher CPDs ranges from specific skill development, supporting staff in their creative approaches and planning, and strengthening their delivery in the classroom.
Learn more about how our CPD's can inspire and build confidence in your team here: Teacher CPD – Bow Arts