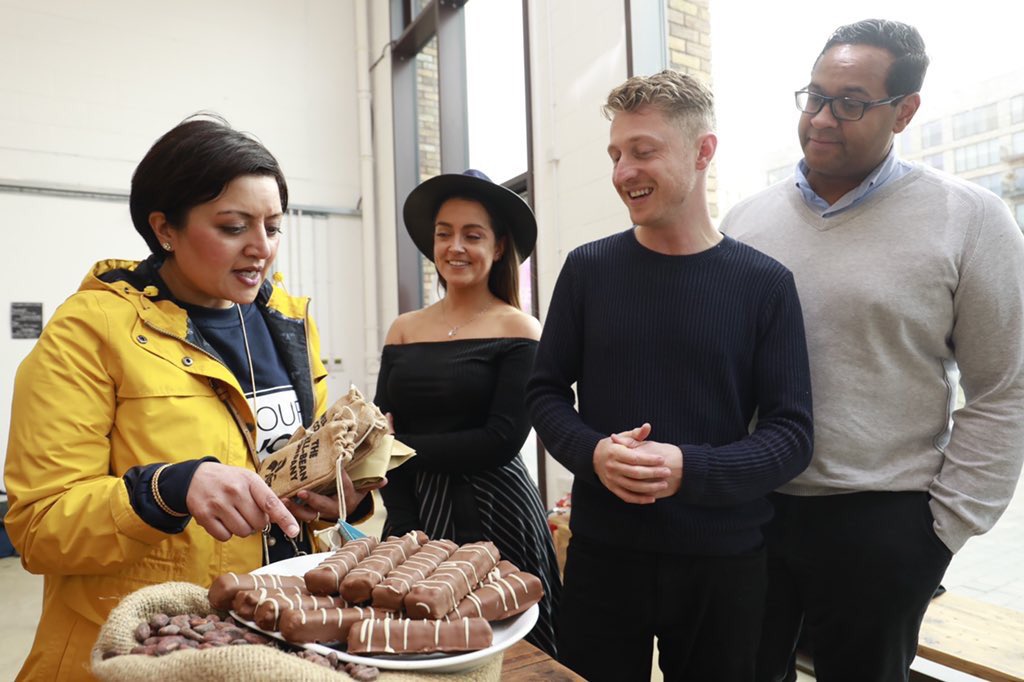 Charlie Claydon is a guy on a mission to promote the positive relationship between good food and the mind. Based in our RAW Lab Charlie make shandcrafted vegan chocolate, which supports mental wellbeing projects.
I had spent the years prior focusing on food and mood; specifically how different foods impacted my mental health. As a result of this studying and testing, I changed my diet dramatically, which led me to a plant-based diet with less sugar consumption.
Of course I was really missing all the foods I had previously enjoyed, and so I decided to start experimenting with foods to create healthier plant-based versions. I became fascinated by the process of making artisan chocolate from the cacao bean. The alchemy involved had me hooked and before I knew it I had moved out of my kitchen and into a shed I built in the back garden to make room for the machines and bulk ingredients I had purchased.
I was using my holidays from work to make chocolate, and would often cycle home on my lunch breaks to check on test batches. A year and half later I had finally created what I believe to be the best vegan milk chocolate I've ever tasted. In fact, for me, it reviles the dairy chocolate I once enjoyed. That's when I knew I had to make this a business, but I needed more of a drive than just making money, so I decided to donate a percentage of profits to mental wellbeing projects, which then birthed our name – The Well-Bean Company!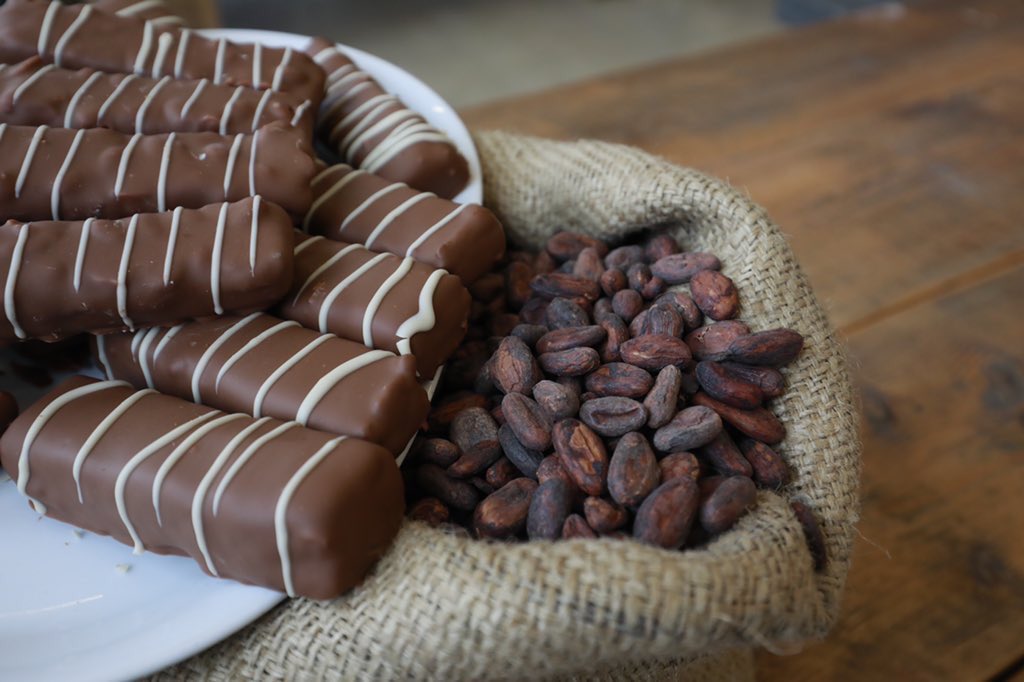 "I wouldn't want to be anywhere else other than RAW Labs, it's undoubtedly been key to our success. There are so many benefits! Bow Arts has provided a beautiful space that we can actually afford, and with that comes the amazing artists in residents and the wonderful people that walk into the café every week. We are part of a family and community here, which beats being isolated in a tiny shed any day!"
– Charlie Claydon
At the 2018 Newham Business Awards Charlie won Young Entrepreneur of the Year, a category open to a young business owner or employer who has demonstrated vision and creativity. The Well-Bean Company additionally won the Sole Trader/Micro Business and the Business of the Year awards. 
"A must try – absolutely delicious and moreish chocolate on an amazing #mentalhealthmmission too!"

Greatergood Design Studio