Meet Tom Berry, illustrator and artist educator whose screen prints are very illustrative.
Tom's practice is very broad, almost everything that is still images as opposed to moving images. He does education work as well, which he really enjoys.
"My practice has evolved, it was quite narrow to begin with. I used to do very detailed pen and ink drawings and it expanded as more opportunities have come up and I've learnt more. I occasionally work digitally but if I can avoid it I will. The whole enjoyment for me is the sensation of movement, using the materials, the manual and physical stuff. That's what brings me the pleasure. I enjoy working with children and getting to see their excitement and spark when they pull a print, or they get involved. "

Tom Berry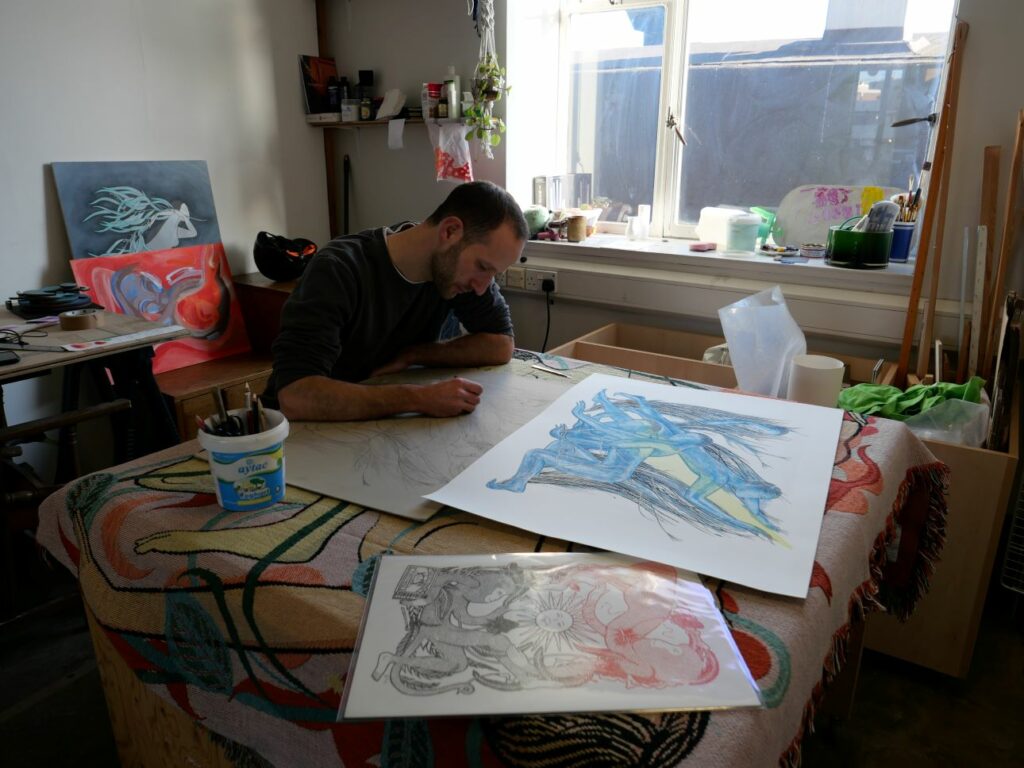 Tom Berry recently worked with Bow Arts in a primary school close to his studio in Catford. He engaged the year 3 students in printmaking, including the procedural and technical side of printmaking.
"A lot of the work I do makes its way into screen-printing, but I do draw a lot. My screen-prints are very illustrative, bold, pen and ink drawing that's been turned into a screen-print. There are figurative parts to it but it's also about colour, there's the technical question of how you get the print to not look like a screen print but pushing them as far as they can go. I'm not reliant on digital processes, I'm drawing, putting layers on to transparencies, it all happens off screen."

Tom Berry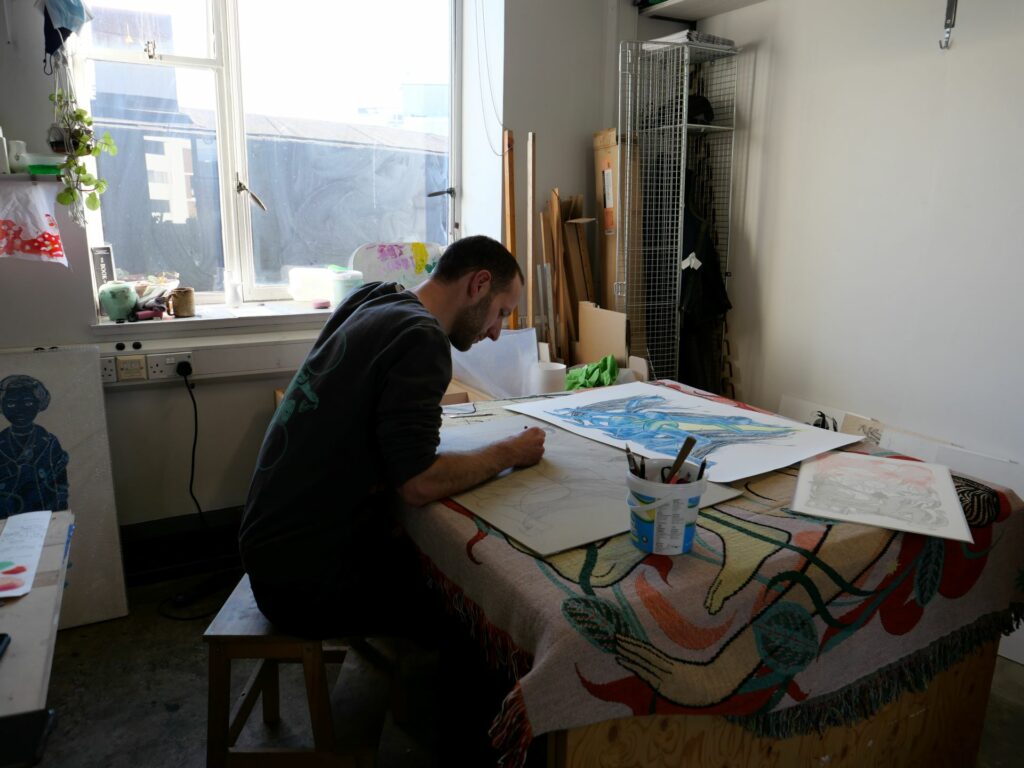 "The studio suits me very well. I like that it's a journey from where I live but it's not ages away. I like Catford and the route for me is through two parks. We're up high so we can see out and it's beautiful. We've got a good group of people here. There's been waves of different people and it's nice to have colleagues and see what people do and I've learnt a lot. I didn't have a studio prior to this. I worked seven years at home, and I think seeing how other people work has taught me a lot."

Tom Berry