Artist Educator Haidee Drew worked with Year 6 pupils and staff at All Saints Primary School to deliver a series of weaving workshops.
All Saints Primary are part of our Lewisham Consortium. For their annual bespoke project they wanted to extend the opportunities for Year 6 pupils to work in 3D with a DT focus, identifying this as a current skills gap within their arts provision.
Haidee worked with the pupils over 6 days to introduce various weaving techniques and illustrate its huge range of uses in furniture, clothing and architecture.
"We looked at all different types of weaving from traditional tapestries to rug making in India and contemporary designers using weaving such as Hella Jongerius and Bertjan Pot."

Haidee Drew, Lead Artist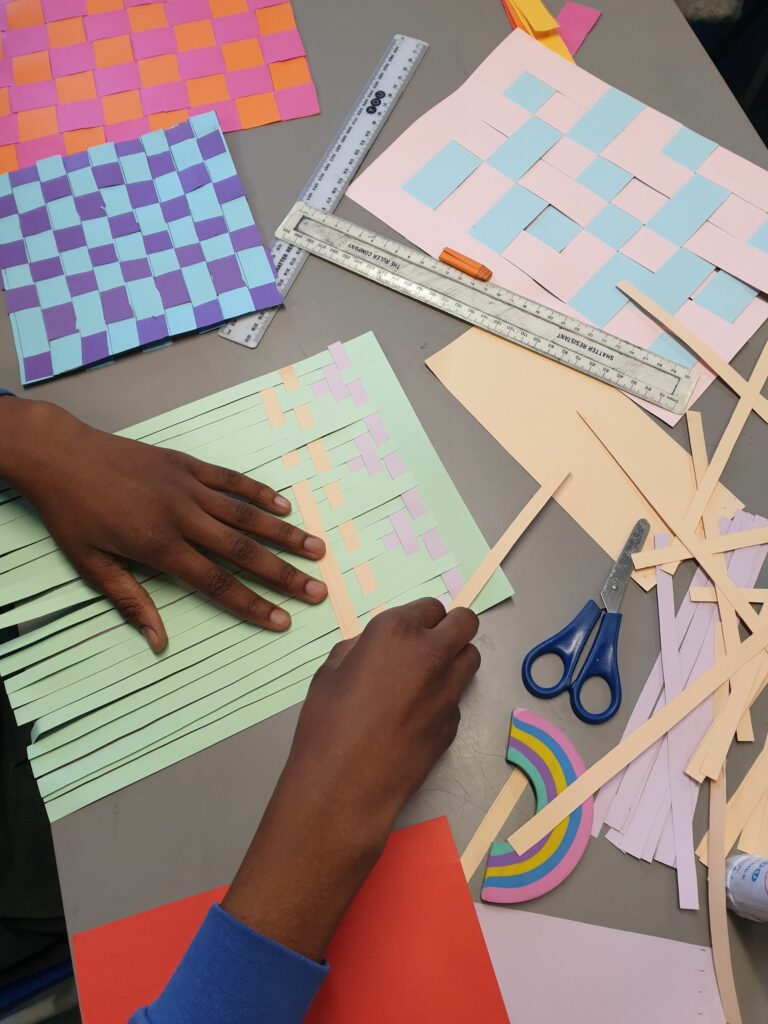 The group began by looking at 2-way paper weaving, learning about the warp and the weft and the importance of structure. Students worked in groups to create a range of intricate patterns by weaving different coloured paper together.
They then took these new ideas and transformed them into 3D paper weaving, creating complex structures from an everyday material.
"I loved how this art wasn't just painting and drawing. I learnt a new skill"

Student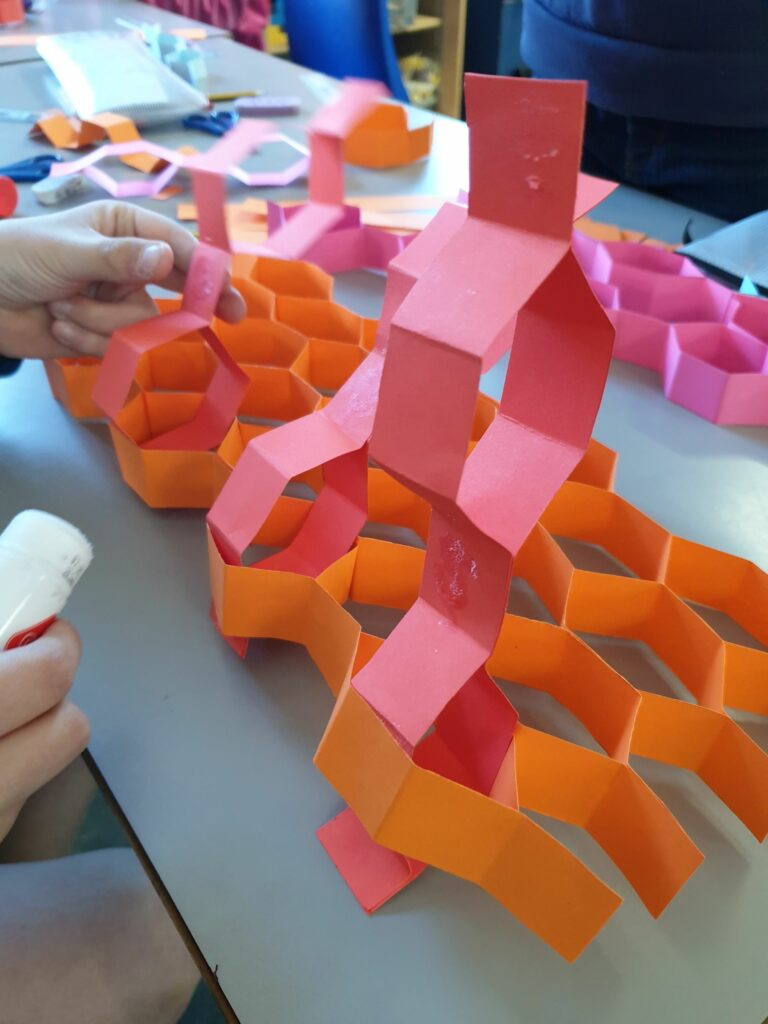 Next they used simple looms to create textile pieces of woven yarn. Haidee encouraged the students to take ownership of their designs and to create something that is uniquely theirs. She showed them how to experiment with colour and placement, emulating the process of professional artists.
"I really enjoyed the time when we did yarn weaving because with that we could break the rules and be a true artist"

Student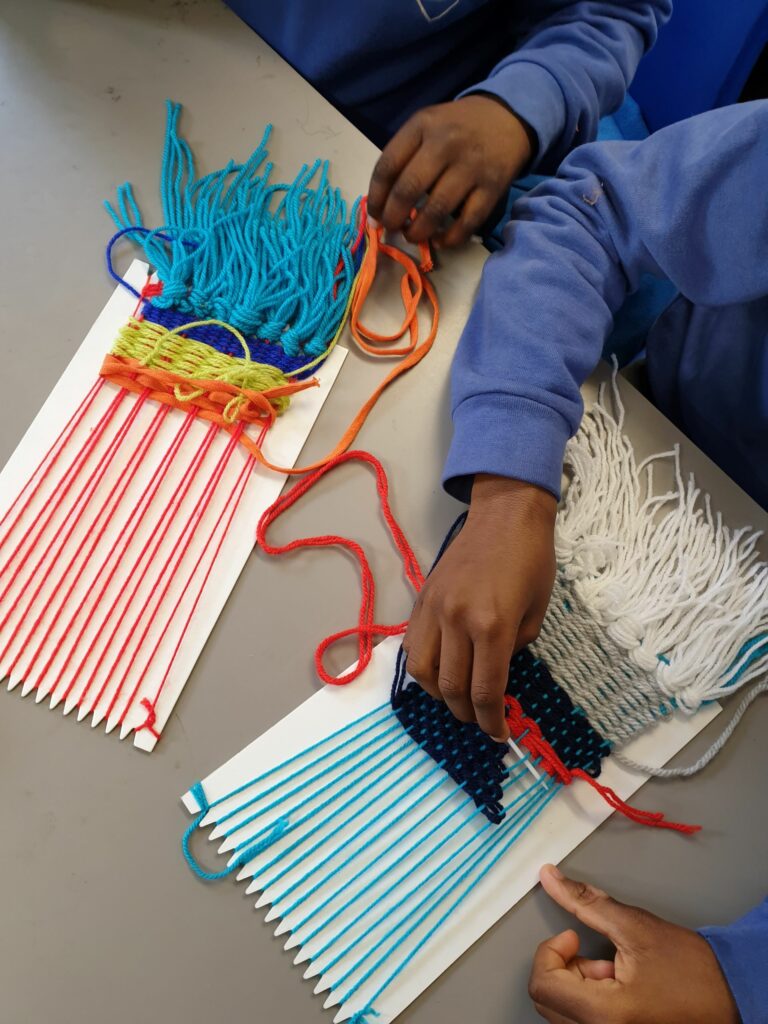 For the last workshop, pupils used all the skills and knowledge they had gained so far in the project to create triaxial woven baskets. They used plastic tape to learn the 3D triaxial weaving technique.
"When we did triaxial weaving in pairs we made baskets and by the end, when we had made two of them, it was crazy to see how much we had learned because at the start I had no idea at all how to do triaxial weaving"

Student 
This project developed students skills step by step, exploring how one artistic concept can be used in multiple exciting ways.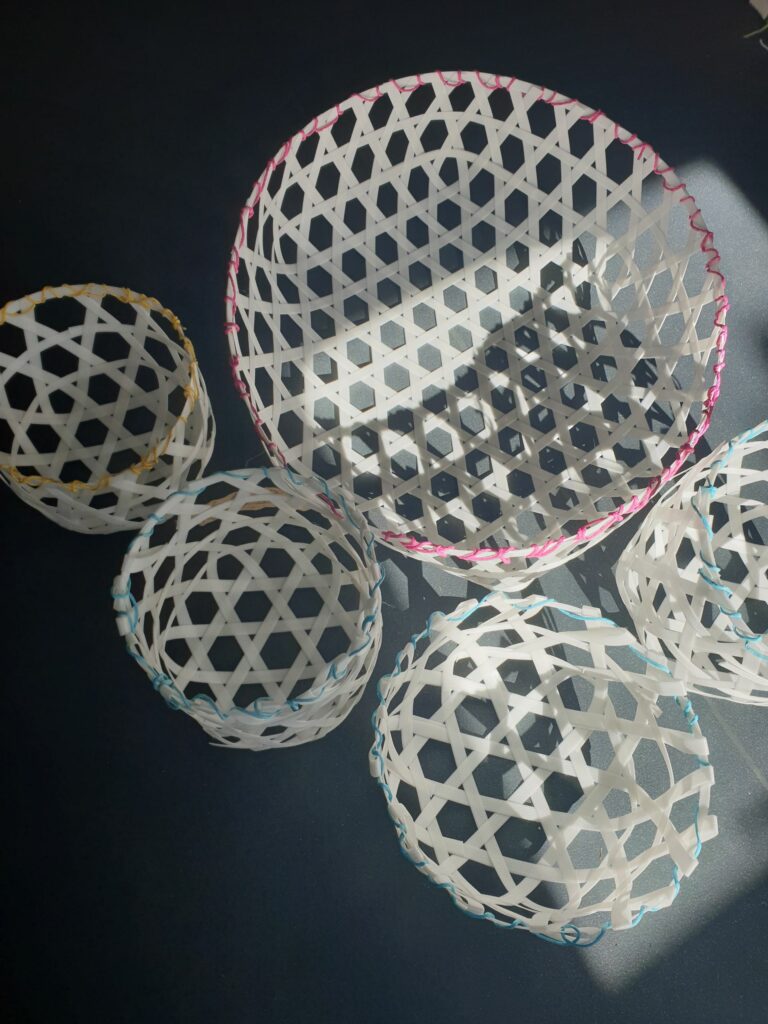 "The students found the process challenging and rewarding, they were encouraged to master the basics so they could push their new skills in different directions, breaking the rules and creating unique work inspired by weaving."

Haidee Drew, Lead Artist 
The project concluded with a Continuing Professional Development (CPD) session for teachers. Haidee led a training session with all staff where she demonstrated the triaxial weaving technique using reed. Now staff can feel confident leading these activities in art and DT lessons in the future.