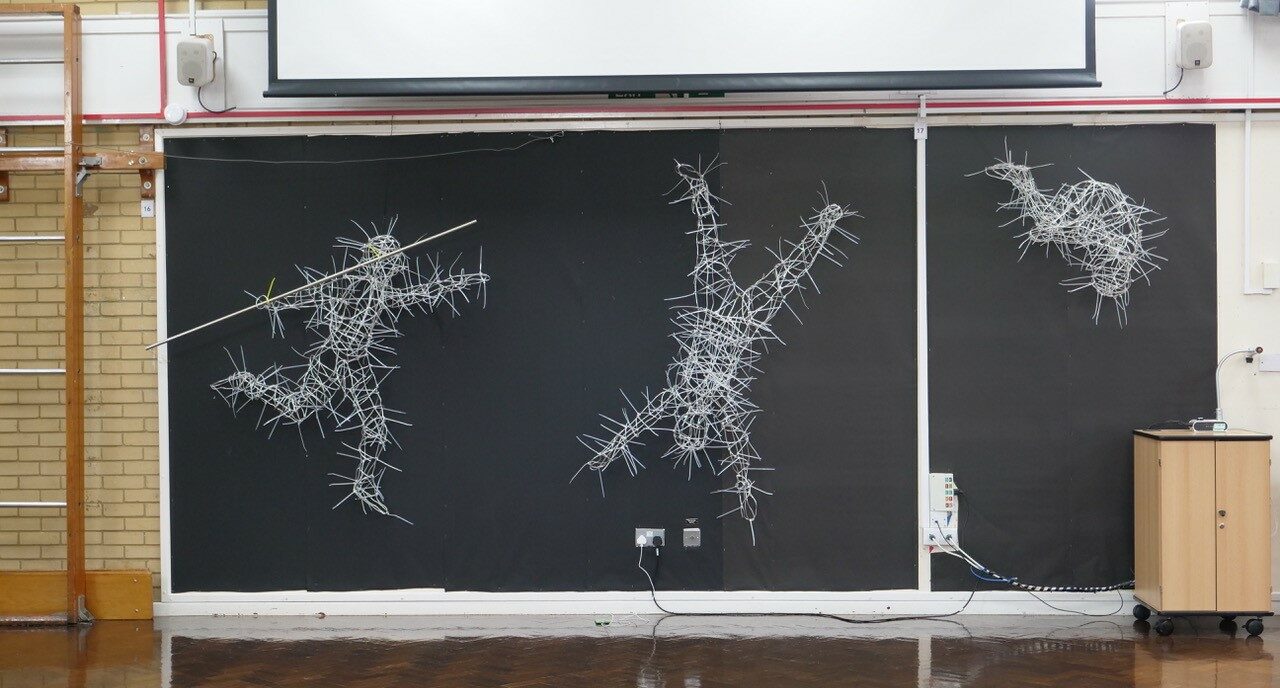 "…there was a great buzz around the school. Staff & children were very curious."

Julia Clarke, artist educator
Artist Educators Reza Ben Gajra and Julia Clarke had great fun working with Year 5 students from Gascoigne Primary School on a large-scale wire project.
The school wanted to develop their D&T skills, such as construction, using different materials and considering material properties. Following an initial training session for staff on creating drawings with wire, they decided they had to get the students involved with such a fun and exciting project.
The project responded to the school's curriculum themes of Our Selves, Our School, Our Rights and Our World, by creating wire self-portraits, figures, and buildings from the local community, with some incredible results.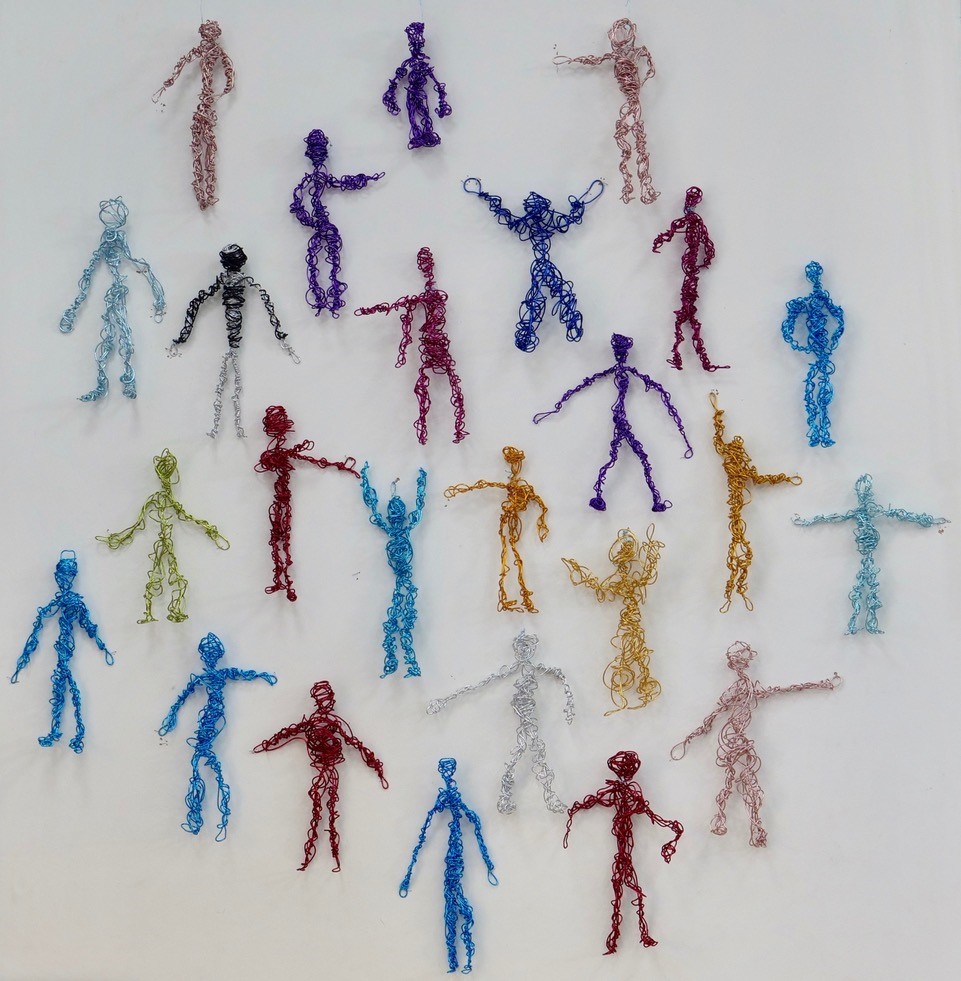 Each class worked with Reza and Julia across four sessions. Starting with continuous line drawing and tracing, they then learnt how to convert these into 3D wire drawings and sculptures. The students learnt how to attach, bend, loop, weave, and draw with wire. They developed practical skills around working with metal and experienced using new tools, as well as strengthening transferrable skills such as teamwork.
"We worked together and had so much fun"

Student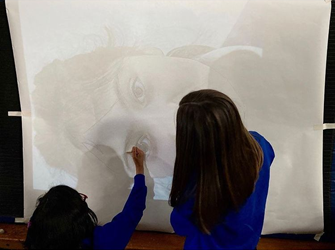 "An informative session, where they learnt a new skill and I have seen them using the techniques learnt during the session in other subjects"

Lead Teacher
The students' striking displays and sculptures are now exhibited throughout the school building, for all to see
95% of students said they enjoyed the project, saying "I would rate it 101/100" and "it was super awesome."