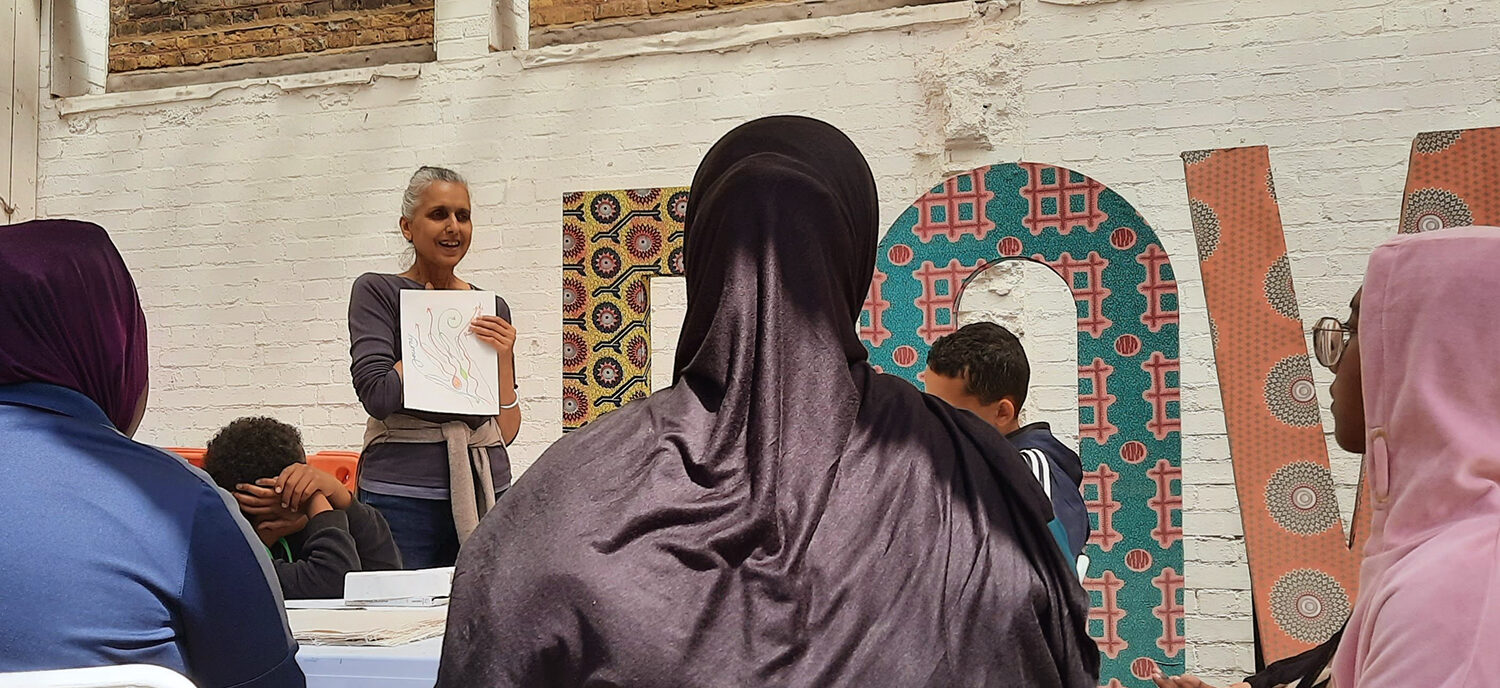 Local young people from IntoUniversity: Bow, spent an afternoon in a workshop with our artist educator Bhajan Hunjan at P1 studios.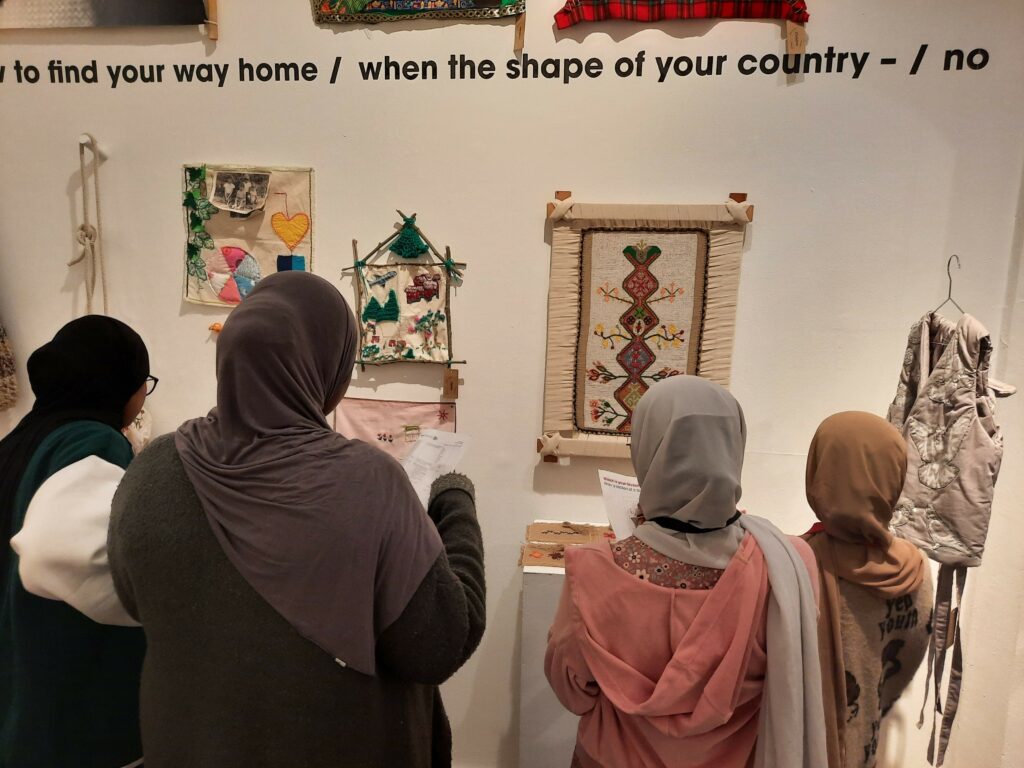 Following their visit to our Nunnery Gallery, the young people visited artist educator Bhajan's studio and took part in a printing workshop. The workshop focused on 'Diversity and Inclusion' and captured elements of Bhajan's personal practice as a printmaker.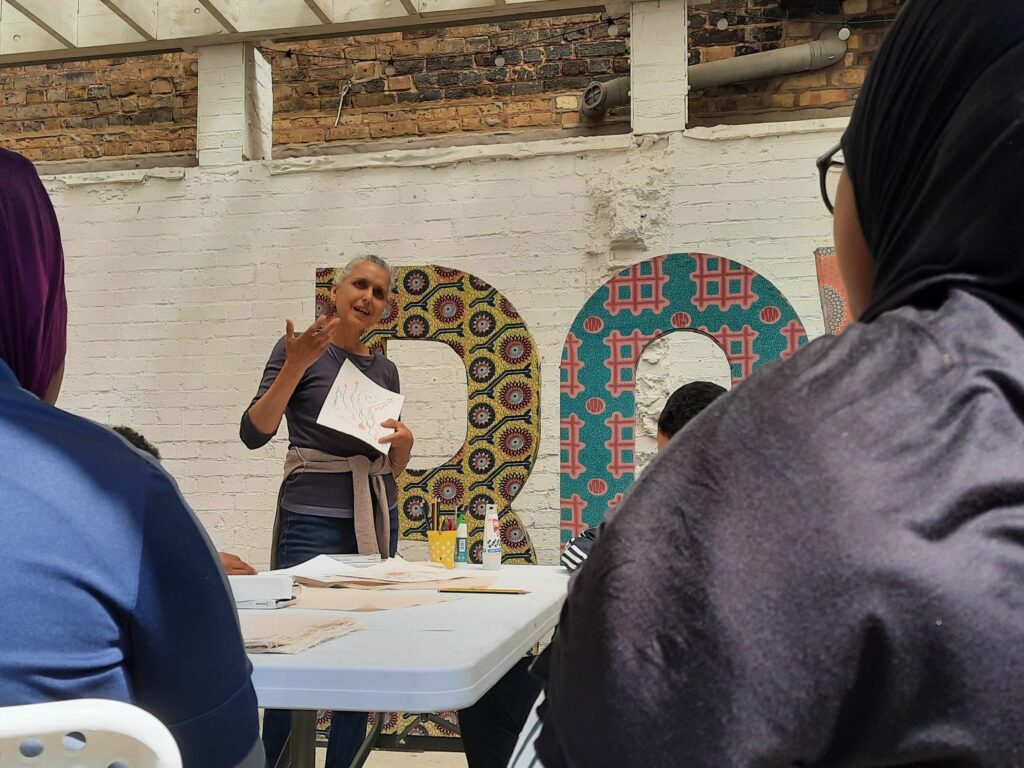 The young people explored the theme through drawing and printmaking on fabric, and they were able to take advantage of Bhajan's print press in her studio. While they were in Bhajan's studio, they also had the opportunity to ask questions about Bhajan's career pathway and got a unique insight into the life of a working artist. Then the students reflected on their own identities as individuals and where their future to inspire the art they created.
We offer studio visits to provide young people with a safe space to explore and learn about artistic process. Through career-related learning, these studio visits stimulate young people and provide an insight into the paths of professional artists.
More information about our artist studio visits and tours can be found here: Studio & gallery visits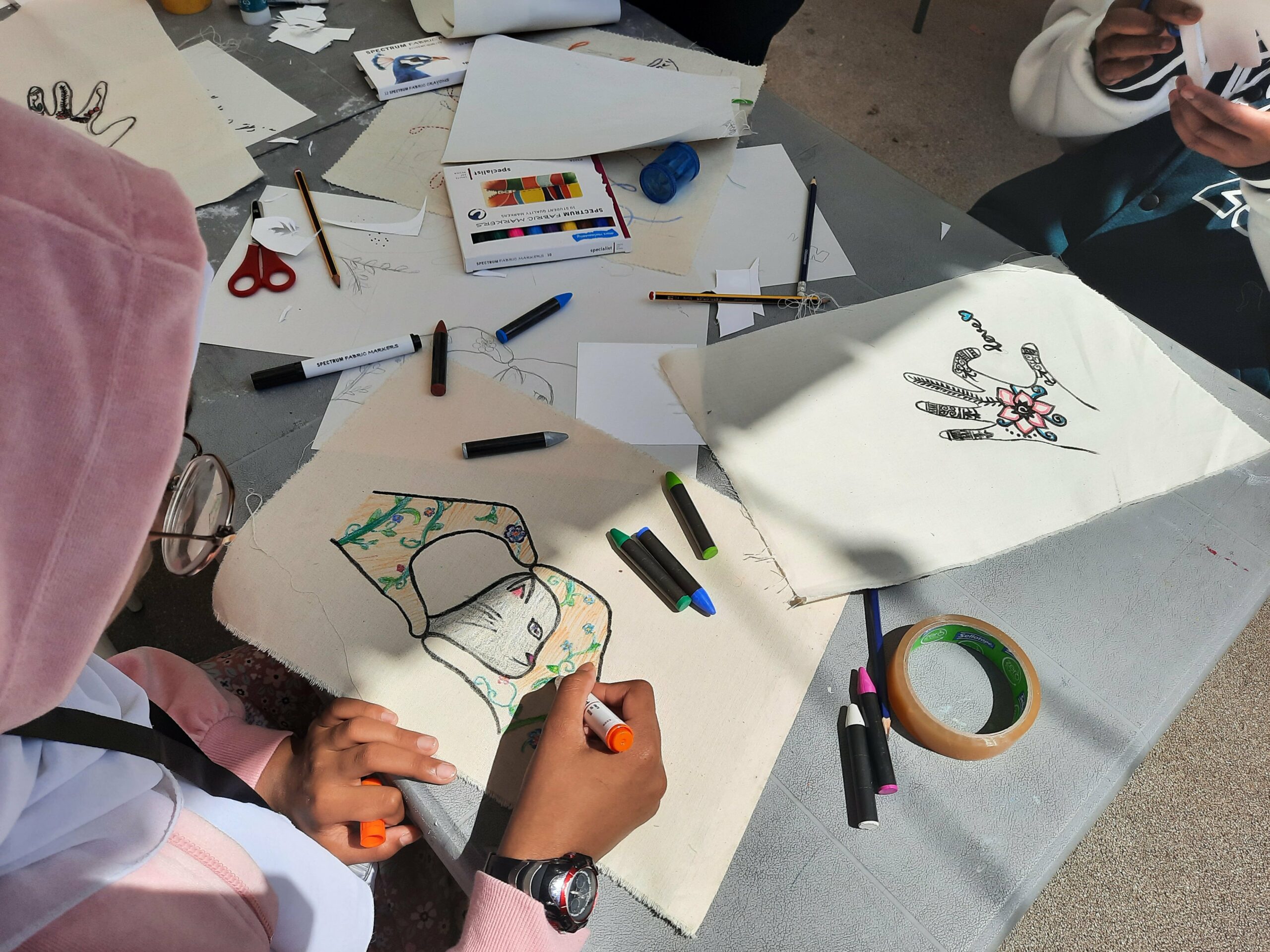 'I really liked the lesson and workshop; it was really fun.'

IntoUniversity Student