Boost the attainment of your Art and Design GCSE and A Level students through artist-led sessions tailored to exam and coursework themes.
"We acted independently with our ideas. I felt like a real artist actually doing an artist's job."

Student
Supporting your students
Artists will support your students to explore and develop their ideas and skills in the lead up to major assessments. The programme is designed to meet the needs of your students and can include, but is not limited to, the following:
One-off intensives or a series of workshops where students learn new processes and engage with artists' practices to produce original work.
A practical artist-led project responding to exam themes.
One-to-one tutorials and mentoring to support coursework or exam preparation.
A series of activities for a targeted grade boundary group.
An inspiration visit to our artist studios or the Nunnery Gallery to expose students to a diverse range of artists' practices.
"Students participating were C/D borderline. Additional, high quality coursework has helped make these solid Cs."

Head of art
How your school benefits
Enhance and enrich curriculum provision
Development of students' skills
Boost attainment in GCSE/A Level
Tailored opportunities for targeted learner groups
Improve students' creativity and confidence
Produce work to support practical exams and coursework
"The potential A/A* students benefited a great deal from the tutorials. It really made them think much more about their ideas and the meaning behind their work."

Head of art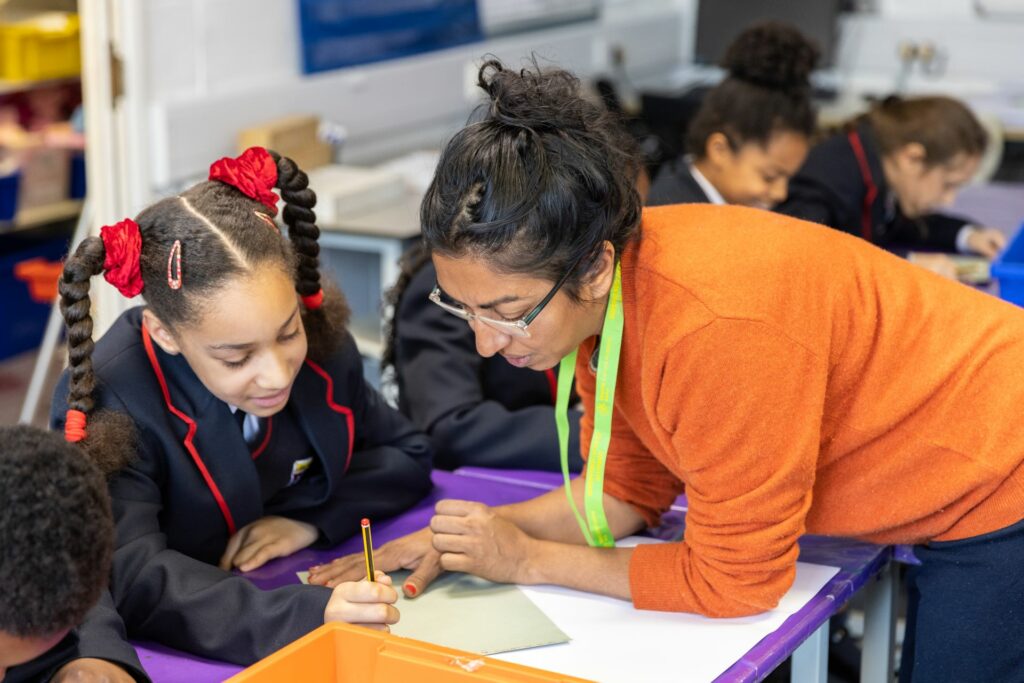 Project costs
From 353.05. Costs vary depending on the number of class groups and workshops.
Find out more about exam support by emailing learning@bowarts.com.