20 Prints for 20 Years: Clare Mitten
Advent daily discount – 10% off today only!
To mark the end of Bow Arts' 20th year, the Nunnery Gallery is proud to announce 20 Prints for 20 Years, a limited edition series of prints from Bow Studio Artists. All under £100, each signed print is a chance to own an affordable and limited edition artwork from Bow Arts as well as support the charity's next 20 years, with all proceeds going back into Bow Arts' cultural and educational projects across east and south east London.
Clare Mitten 
House Plant_money Plant (2) 
Giclee print on Hahnemuhle Photorag 308gsm
21×29.7cm – £65 £58.50
Order online by calling 020 7980 7774 or emailing nunnery@bowarts.com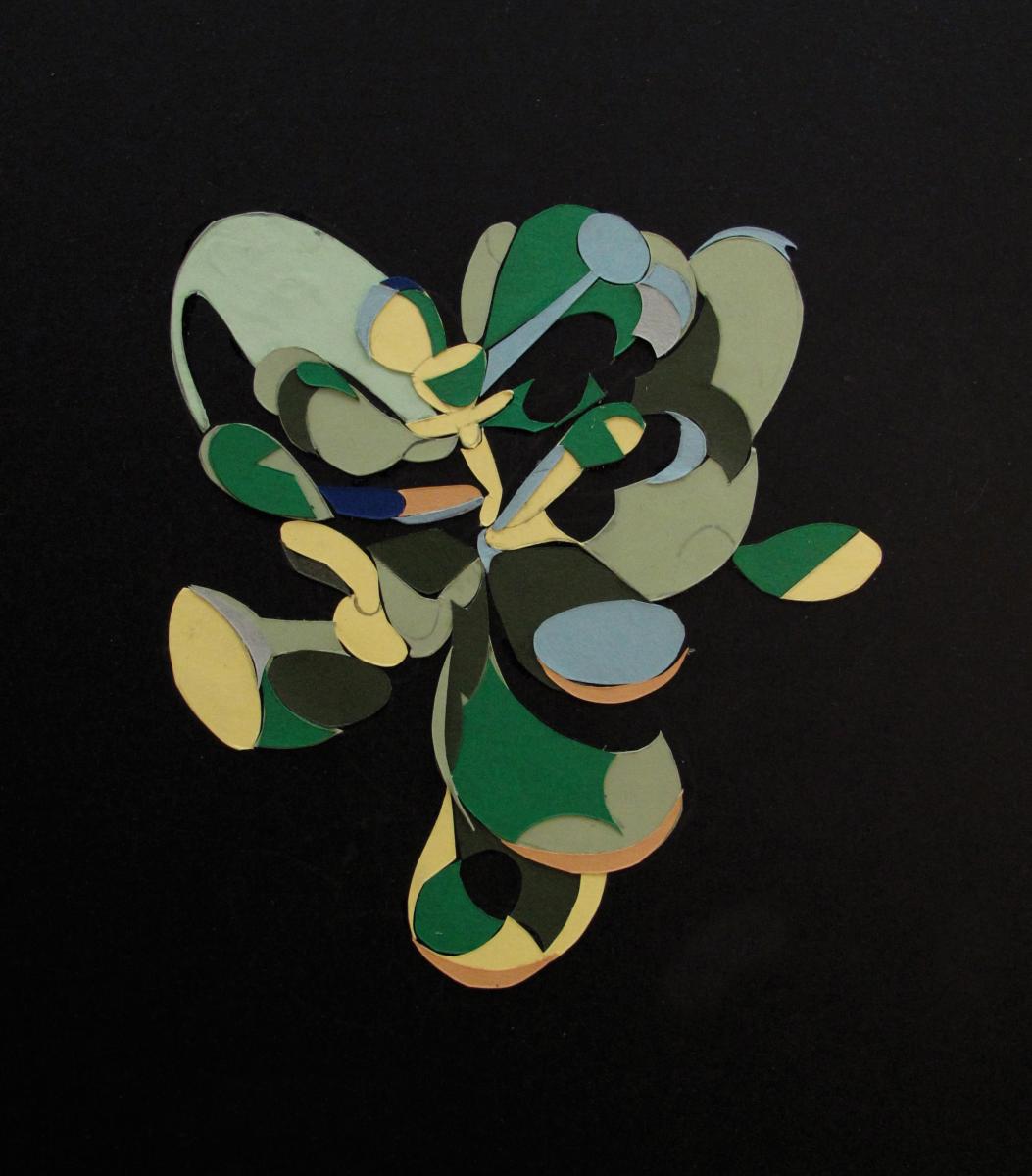 Clare Mitten is based in Bow Road and is the winner of the 2013 Bow Arts Prize. Mitten observes and re-creates everyday objects through 2D and 3D painting, collage and sculptural construction. In Mitten's work, "imperfect edges and folds, the rips and tears, smudges and stains of the handmade, and also the shadows resulting from their placement in the physical world, flicks like a switch between the real and the imaginary, what we expect something to look like, and what we do not expect, bringing artist and viewer back to the sheer hard reality of the surface of things with our own physical domain". Mitten holds a MA in Painting from the Royal College of Art as well as a BA Honours in Fine Art Painting from the University of Gloucestershire and a BA Honours History of Art with French from the University of Sussex.
Click here to see the other prints on offer, all prints are available to buy online, on site or over the phone throughout December
There will be a celebratory launch on Wednesday 9 December 2015 6-9pm at Nunnery Gallery. Click here to RSVP