Bow Arts buys its first building, guaranteeing the provision of affordable studios in east London 
We are thrilled to announce we have agreed a deal with joint venture partners Mount Anvil and Peabody to purchase our first building, Three Waters, located where the three waters of Bow Creek, the River Lea and Limehouse Cut meet at Bow Locke.
This site will have 70 new affordable creative studios for artists, designers and makers on a 999-year lease. The first of its kind in London - that ensures ongoing support for artists, educational services and inward investment into local communities and the arts for perpetuity in east London.
Three Waters will host a suite of arts programmes and exhibitions open to visitors and residents that will continue the 27 years of making creative activity sustainable, creating opportunities to work, learn and enjoy the arts in Bow and across London.
This is an exciting undertaking and one which provides an important, permanent legacy for Bow Arts and east London and one on which we will continue to deliver and grow. Through this purchase they guarantee affordable, lifelong access to the arts and can continue to nurture London's diverse creativity and talent.
"Affordability and sustainability are at the heart of Bow Arts and buying a building gives us a permanent home and for me that permanent space, and it being affordable for artists means they can be more creative, more experimental and have more impact."

Marcel Baettig, founder of Bow Arts
Moving from renting to buying and owning their own building assures stability to the emerging artists, designers, and makers they support, allowing creatives to thrive and allows us to continue to provide artists with a range of opportunities to further their career and professionalise their practice. We are guaranteeing generations of creatives a place in the East End, in London's historic artist quarter.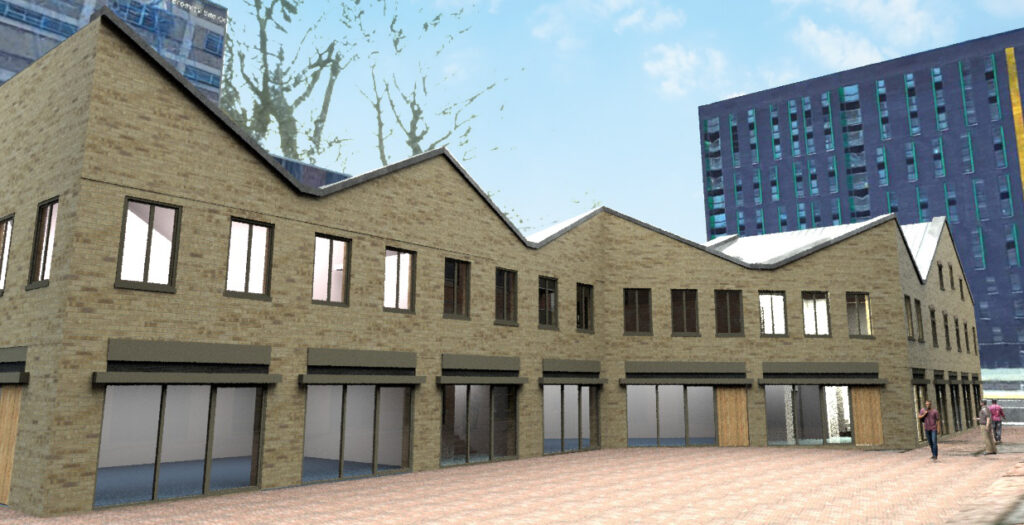 "East London is becoming increasingly expensive, so I strongly believe that these types of initiatives are urgently needed. If getting a permanent and secure home in the East End becomes out of reach for most artists, they will just move to other cities, and that will cause enormous and long-lasting damage to the arts ecosystem in London."

Juan Barreda, artist and studio sholders with Bow Arts
Bow Arts services support the growth of sustainable local creative economies. By having a permanent place, we ensure the creative industry becomes embedded in the community, providing intergenerational security.
This is a continuation and culmination of the 27 years Bow Arts have spent supporting and encouraging access to the arts. From studios to their work in schools, from permanent artworks to family workshops, from open studios to the exciting events and exhibitions hosted by their Nunnery Gallery we are excited to ensure the continuance of this, across generations.