Thursday 6th July 2023 , 6:00pm to 7:30pm
In this poetry workshop guided by author Nathalie Abi-Ezzi, play and experiment with words to shape your personal lived experiences into poems rooted in place, culture and selfhood.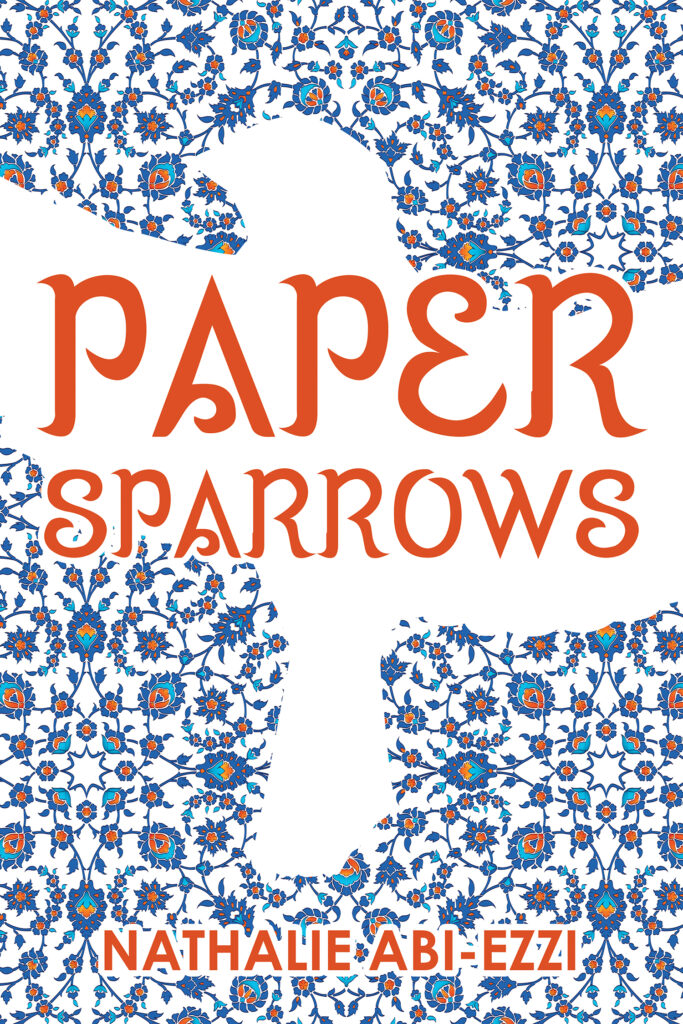 Life is full of different kinds of journeys. These can be physical journeys from one place to another, emotional journeys, or the journeys of life, like leaving home, parenthood, friendships, and more.
Using our own lives and memories as a springboard, this practical workshop with Nathalie Abi-Ezzi will look at how to approach writing a poem grounded in the self, and the inspiration we can glean from our own experiences, each other, and everything around us.
We will consider the wordplay, structures and emotions that can be used to translate experiences onto the page, and tap into the Traces: Stories of Migration exhibition in the gallery space for ideas.
Most importantly, this will not be a workshop about the dos and don'ts of writing poetry, but about unlocking your creativity and voice.
 All levels of experience are welcome – writing materials are provided! 
Concessions rate applies to Bow Arts artists, students, over 65s, under 18s, National Art Pass members, and key workers
More about Nathalie Abi-Ezzi
Nathalie Abi-Ezzi is the author of two novels, short stories, poetry, and a published PhD in English Literature. She runs creative writing workshops and has been a Royal Literary Fund Fellow at the London College of Fashion, UAL, since 2021.
Nathalie's first novel, A Girl Made of Dust (4th Estate, 2008), tells the story of a ten-year-old girl trying to unravel family intrigues in the midst of the Lebanese civil war. It won the LiBeraturpreis,
was shortlisted for the Desmond Elliott prize, Waverton Good Read award and Author's Club Best First Novel award, longlisted for the International IMPAC Dublin award and chosen for Edinburgh International Book Festival's New Voices list. It has also been adapted into a film script. Her follow-up, Paper Sparrows (Holland House Books, 2020), follows a teenager's search for her missing brother through Beirut during the July War of 2006, and explores themes of belonging and exile.
Nathalie's new poetry collection, Needle Around Her Neck (Fair Acre Press, 2023), is inspired by the stories she heard in the 'Traces: Stories of Migration' project currently being exhibited at the Nunnery Gallery. 
Access information
The Bow Arts courtyard room has step-free access throughout from street level, including to the accessible toilet, and is service animal friendly. This venue does not have a hearing loop system. Accessible parking is not available on-site but blue badge parking can be found 500m away on Fairfield Road.  
If you have any questions regarding accessibility at this venue or event, would like to make us aware of any access requirements that you have in advance of visiting, or would like this information in an alternate format including Easy Read, please email nunnery@bowarts.com or call 020 8980 7774 (Ext. 3)
Access requirements could include things like providing equipment, services or support (e.g. information in Easy Read, speech to text software, additional 1:1 support), adjusting workshop timings (e.g. more break times), adjustments to the event space (e.g. making sure you have a table near the entrance) or anything else you can think of!
Transport Information
Opening hours: Mon-Friday, 9am to 5pm
Address: Bow Arts Trust, 183 Bow Road, London, E3 2SJ
Nearest station(s): Bow Road (District and Hammersmith and City lines) is a 6-minute walk away, and Bow Church (DLR) is a 3-minute walk away.
Bus: 205, 25, 425, A8, D8, 108, 276, 488 and 8 all service the surrounding area.
Bike: Bicycle parking is located at Bow Church Station. The nearest Santander Cycles docking station is at Bow Church Station.