Saturday 24th June 2023 – Saturday 8th July 2023 , 9:00am to 4:30pm
Common Distributions is an installation inside an empty retail space at Pump House Square welcoming our local community to explore ways to transform Royal Albert Wharf. Join us for workshops this July!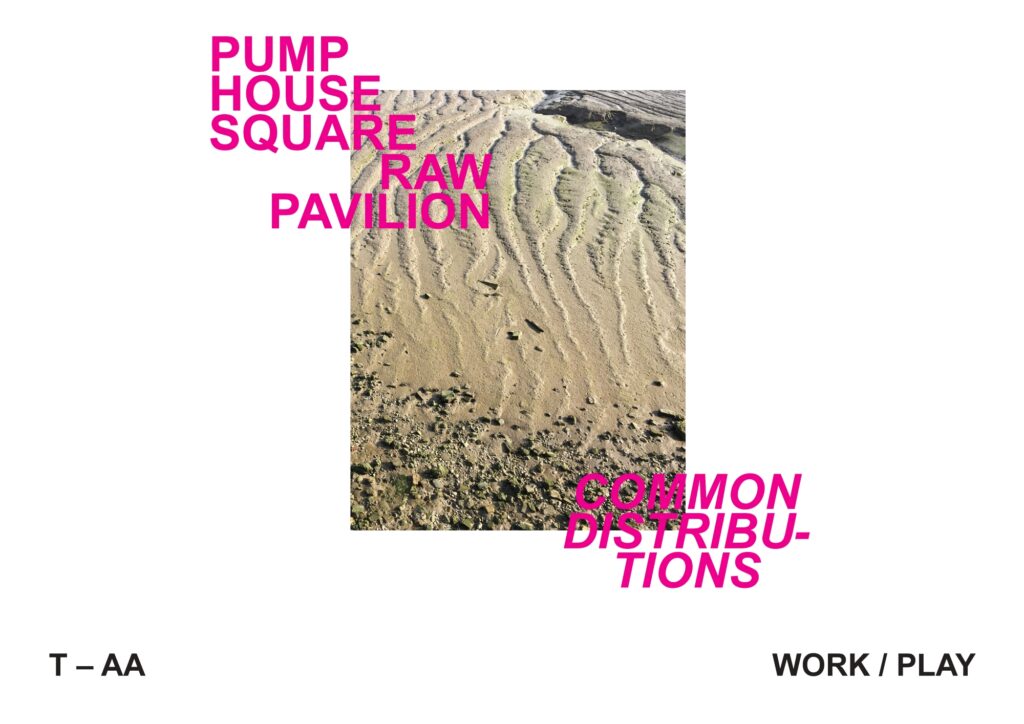 Common Distributions is a co-creation exploration at Royal Albert Wharf with local communities. Ideas explored in this evolving installation will set the scene for the development of a pavilion in Pump House Square next summer. The installation is interactive and made from materials that have been freely collected or generously donated by project partners, local people and businesses. Visitors are invited to participate and engage in the installations continuous reconfiguration and imaginative use. Themes to be investigated include: innovative collaborative approaches, radical temporary strategies, and circular economy principles.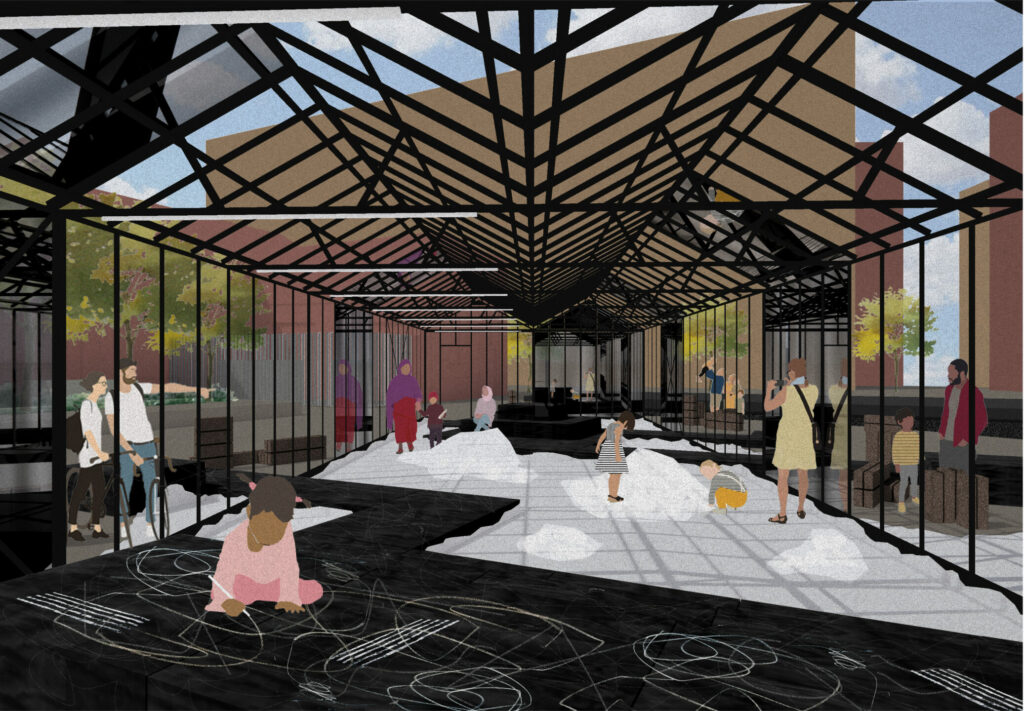 Artist-led workshops are being held over a series of weekends and loose parts play events will be hosted for children and families. All activities are intended to be fun and playful, supporting new relationships with the surrounding area. The experimental approach looks to question social, cultural and environmental values, while exploring ways to empower people to collectively reimagine their shared environments.
This project is part of London Festival of Architecture, exploring public play as part of this year's theme 'In Common'.
This Project is in partnership with London-based architectural studio T – AA. For more information on their practice visit their website: www.t-aa.org
Access information
This building has step-free access from street level, with accessible toilets available next door. This venue does not have a hearing loop system.
Transport Information
Opening hours: Friday – Saturday 12 – 4pm
Nearest station(s): Gallions Reach (DLR)
Bus: 101, 262, 474
Parking: No parking available
Bike: Limited lockable rings bike parking available.