Saturday 12th November 2022 , 12:00pm to 2:00pm
THIS EVENT HAS NOW SOLD OUT. PLEASE EMAIL NUNNERY@BOWARTS.COM IF YOU WOULD LIKE TO BE ADDED TO THE WAITLIST.
Take a stroll through Hackney Marshes in this introduction to fungi and their connections to mutual aid and alternative futures with community gardener, artist and writer Maymana Arefin (aka. @fungi.futures).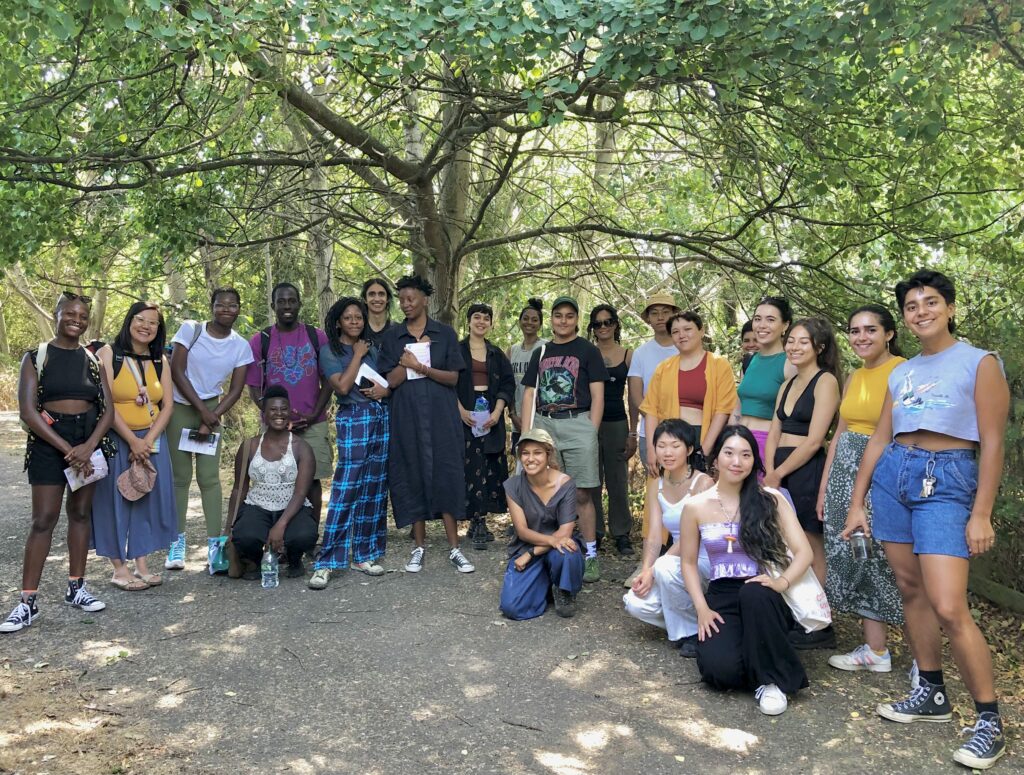 After an initial grounding exercise, we will ramble through the marshes thinking, feeling, and learning through fungi and discovering what fungal encounters and the 'wood wide web' could embody for collective care. There will also be guided and independent time for participants to free-write, draw or sit with particular mushrooms and imagine what they might represent for worldbuilding and futures.
This walk will be focused on learning and spending time with fungi, rather than foraging and taking from the land. But, feel free to bring a jar or cloth bag etc. with you if you do want to take some things away.
Exact meeting point in Hackney Marshes will be released to all sign ups closer to the time, after you have booked your tickets.
(Concession rate applies to students, over 65s, under 18s, Bow Arts artists, National Art Pass members, and key workers)
More about Maymana Arefin
Maymana Arefin (she/they) is a community gardener, multimedia artist and spoken word poet based in south London. Their work connects the mycelial threads between the mind/body, re-imagining an unjust world and the politics of hope. In 2020, Maymana founded @fungi.futures, a space to map radical alternative futures guided by their love for our fungal ancestors.
Maymana was awarded the Best Dissertation Prize at UCL for their MSc research on how mycorrhizal networks can be used as a metaphor for mutual aid (available here). They are strongly committed to justice – in all of its forms – and believes that the starting point in order to realise this, is to prioritise care
Access information
This walk will be held off-site in Hackney Marshes. If you have any questions regarding accessibility at this event, would like to make us aware of any access requirements that you have in advance of visiting, or would like this information in an alternate format including Easy Read, please email nunnery@bowarts.com or call 020 8980 7774 (Ext. 3)