Nunnery Café Exhibition | Tom Berry
Tuesday 11th October 2022 – Friday 20th January 2023 , 9:00am to 4:00pm
Nunnery Café is open Mon-Sat 9am-4pm, Sun 10am-4pm
We're marking the change in seasons with our ninth Nunnery Café exhibition, showcasing a collection of original prints and paintings exploring the human condition by London-based visual artist and illustrator, Tom Berry.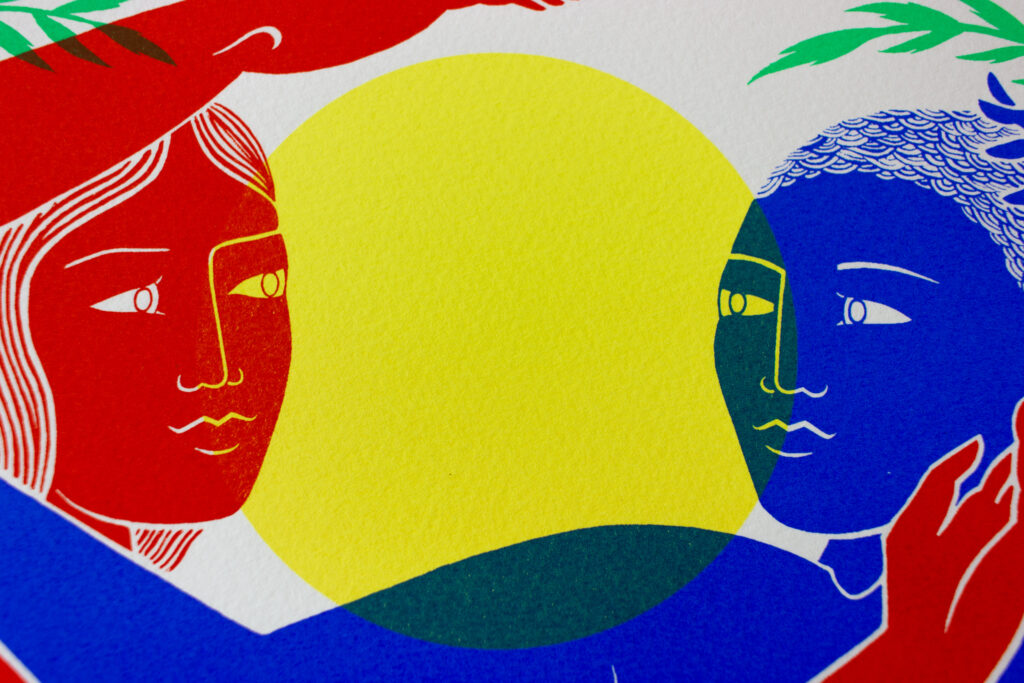 For Tom, the pared down, flattened and symbolised human forms that make up much of this exhibition are part of a continual experiment to render images of humans in the mind's eye.
Many of the pieces presented in the show are from Tom's Daily Rites series – a set of images which explore the impulses hidden beneath modern, commonplace activities. As figures interlock with each other and various objects, their silhouettes depict the ritual and desire underpinning our modern humdrum. 
The exhibition is also a 5+ year experiment in screen printing, pushing the technique in various directions. In some cases, this culminates in the bold and graphic appearance classically associated with the technique; in others, it results in subtle, blended and textured work more akin to etchings or pencil drawings. 
Some of the works in the exhibition are presented alongside their painted counterparts, but most of the work doesn't have an 'original' that they are copied from – the prints themselves are the final result of layering multiple drawings, shapes and colours.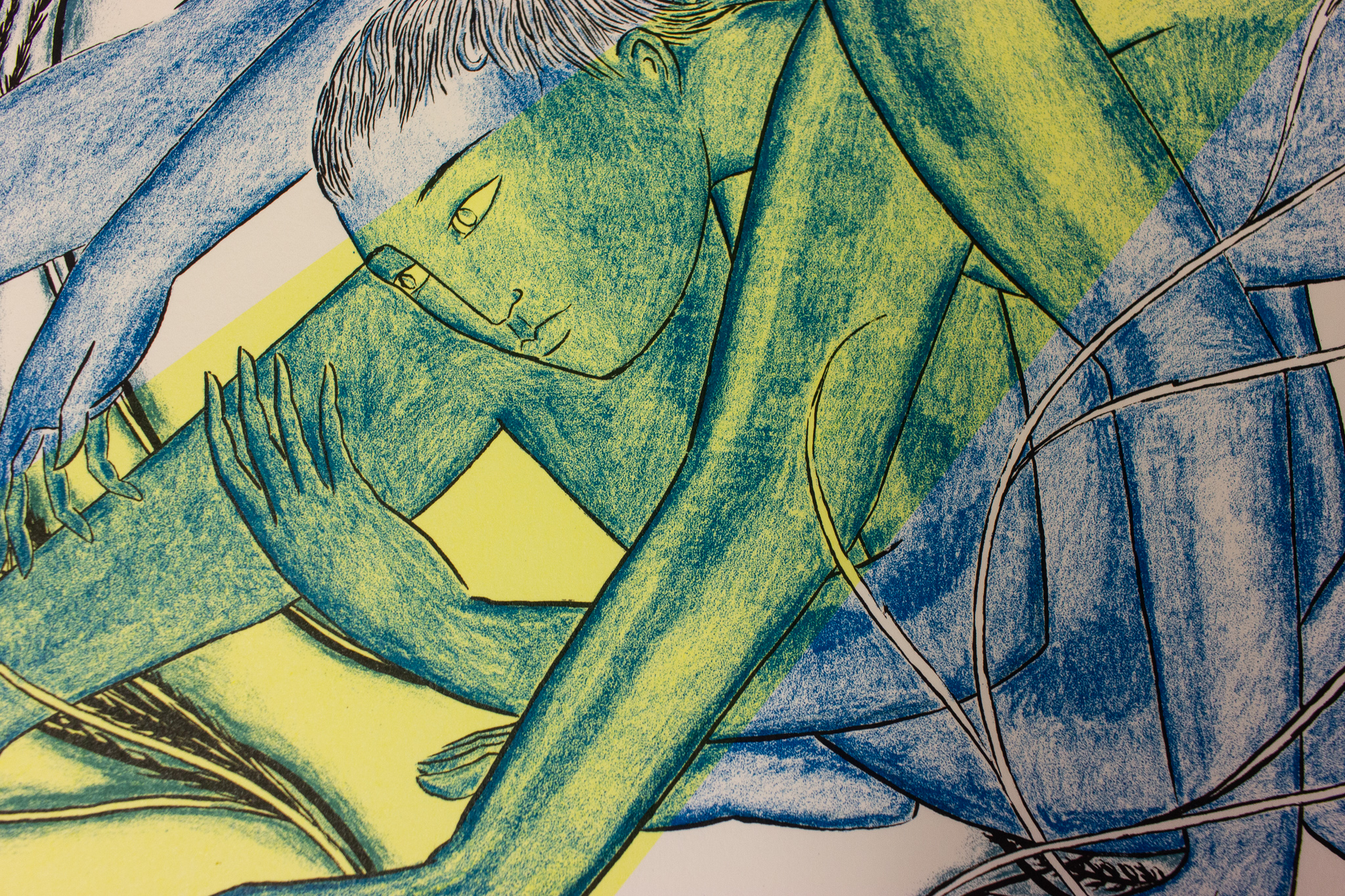 More about Tom Berry
Tom Berry has worked as a visual artist for over ten years. His practice has broadened both in scope and media during that time, moving from drawing into painting and printmaking. Tom works by hand and off-screen wherever possible, but utilises new technologies like laser cutting when working on larger sculptural pieces for the public realm.
Tom regularly works with Bow Arts as an Artist Educator, and has made artworks for various organisations including The National Maritime Museum, TFL and the Wellcome Centre. Alongside this he continues to create his personal work, some of which is presented in this exhibition. 
Nunnery Café exhibitions
This is the ninth exhibition in our series of shows in the Nunnery Café, which showcase affordable works of art from Bow Arts artists. All works are for sale and those priced between £100 – £2500 are available to purchase using Own Art. This is a national scheme that allows buyers to spread the cost of purchasing an artwork over 10 monthly instalments, with the benefit of an interest-free loan.  
Related Events