Thursday 5th October 2023 , 6:00pm to 9:00pm
An evening of art film & discursive meal sharing with artist Joanna Penso at the next supper club in Bow Arts' Nunnery Cafe Residency.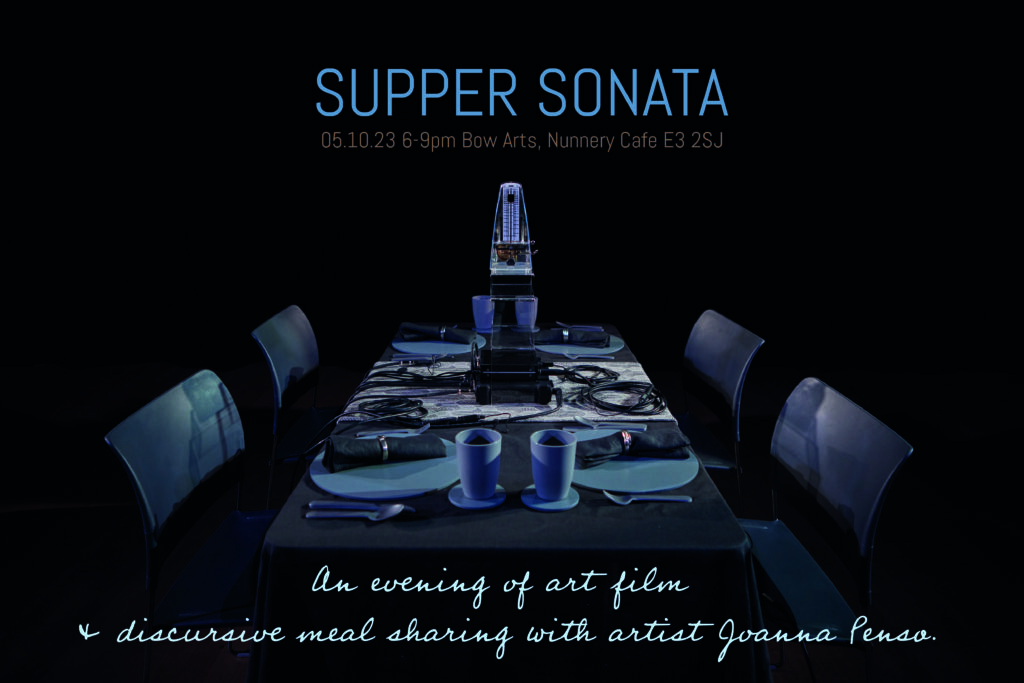 Supper Sonata is a specially curated evening of food, film and sound art.
Sound & Film artist Joanna Penso will present her experimental sound-led film 'Digestion Symphony' (23 mins) alongside servings of food featured within the piece.
Expect 5 courses of delicious food, an introduction to Joanna's work and an open invitation to discuss how food and meal sharing are linked to culture & heritage, followed by a listening launch party for her new EP: Body Orchestra.
In addition to the cocktail option on the menu, a selection of soft drinks and alcoholic beverages will be available from the Nunnery Cafe on the night.
Menu
(small bites (ve))
Cucumber wheels marinated in sesame oil, smashed red pepper, white wine vinegar & fresh ginger sprinkled with sesame seeds
Chestnut mushrooms stuffed with walnuts, onion, paprika and homemade breadcrumbs
Tea cups of smooth fennel & pea soup made with coconut milk
(main meal (ve))
Creamy aubergine curry with mushrooms, lentils & crispy sweet potato wheels
(sweet treat (ve))
Fudgy vegan chocolate beetroot truffles, coated in dark chocolate and sprinkled with edible flours. Served with a side of whipped coconut milk
Cocktail:
Turmeric & orange mimosa
Pricing
£30
full menu
£35
full menu & cocktail
£50
full menu & cocktail & Body Orchestra tape cassette in bespoke printed tin
£45
full menu & Body orchestra tape cassette
This event is part of the Nunnery Cafe Residency, a curated programme of events collaborating with artists and performers to explore food in all its forms.
Hear more from Joanna Penso…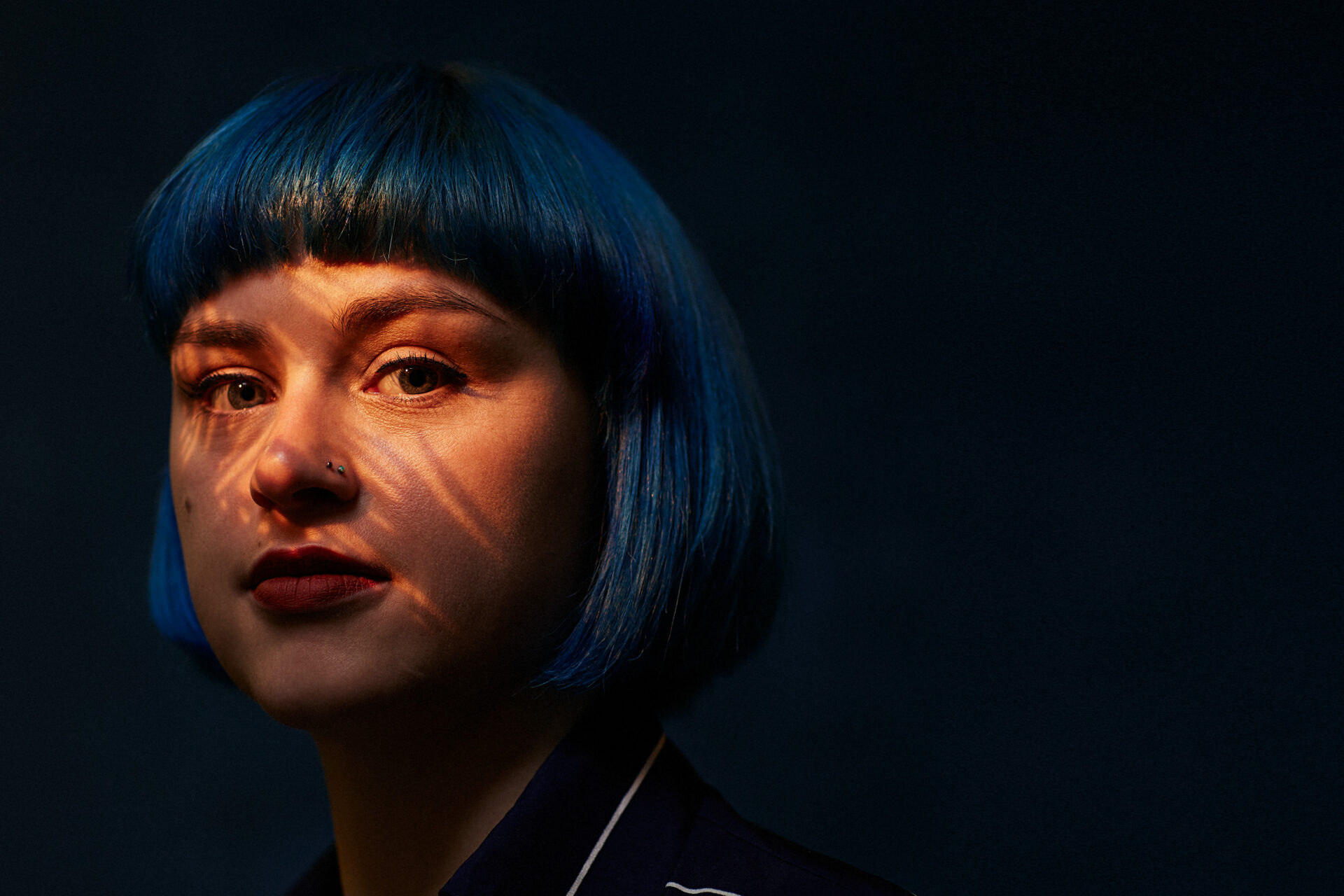 Bow Arts hears from filmmaker Joanna Penso about table manners, artist community and her upcoming Supper Club at the Nunnery Café.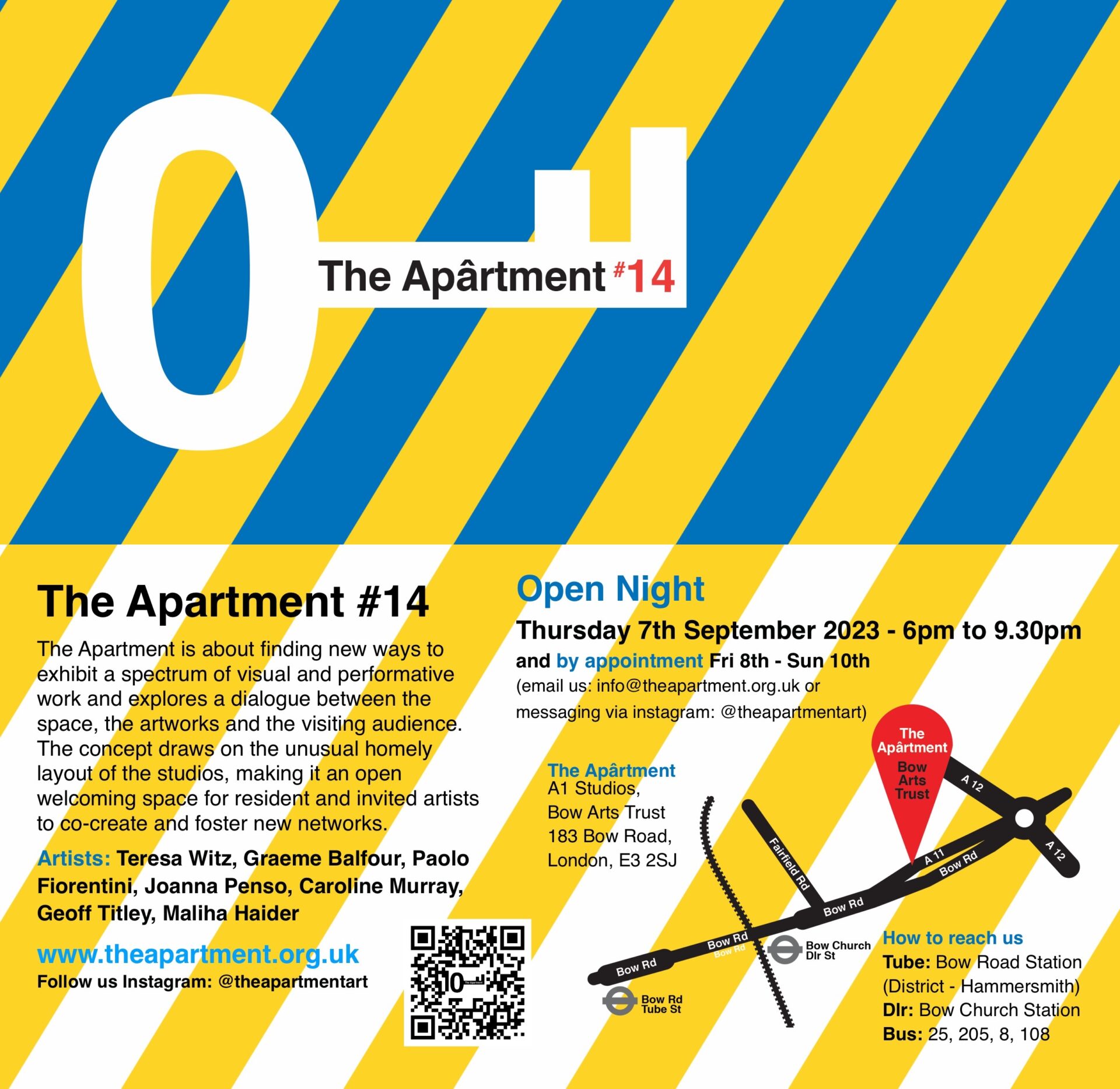 The Apartment is about finding new ways to exhibit a spectrum of visual and performative work and explores a dialogue between the space, the artworks, and the visiting audience.
About Joanna Penso
Joanna Penso is an artist based between London & York working with sound & video installation, exploring human connection with tools of absurdity & body politics. She exhibited at The Nunnery Gallery, Bow Arts as part of ME2U 2022, has an artist residency with radio station RTM.fm and has recently made a crowd-funded film 'Digestion Symphony' (longlisted for Aesthetica Art Prize) depicting 4 strangers eating a meal under theatre lights to the beat of an ever-quickening metronome.
@joannapenso
Access information
The Nunnery Gallery and Cafe have step-free access throughout from street level, including to the accessible toilet, and is service animal friendly. The Bow Arts Courtyard includes access to an accessible toilet. These venues do not have a hearing loop system.
Accessible parking is not available on-site but blue badge parking can be found 500m away on Fairfield Road.
If you have any questions regarding accessibility at this venue or event, would like to make us aware of any access requirements that you have in advance of visiting, or would like this information in an alternate format including Easy Read, please email nunnery@bowarts.com or call 020 8980 7774 (Ext. 3)
Access requirements could include things like providing equipment, services or support (e.g. information in Easy Read, speech to text software, additional 1:1 support), adjusting workshop timings (e.g. more break times), adjustments to the event space (e.g. making sure you have a table near the entrance) or anything else you can think of!
Transport Information
Opening hours: Tues-Sun, 10am to 4pm
Address: Nunnery Gallery, 181 Bow Road, London, E3 2SJ
Nearest station(s): Bow Road (District and Hammersmith and City lines) is a 6-minute walk away, and Bow Church (DLR) is a 3-minute walk away.
Bus: 205, 25, 425, A8, D8, 108, 276, 488 and 8 all service the surrounding area.
Bike: Bicycle parking is located at Bow Church Station. The nearest Santander Cycles docking station is at Bow Church Station.