Sunday 21st May 2023 , 2:00pm to 4:00pm
Join poet, writer and spoken word artist Akila Richards in this creative writing workshop exploring sound and rhythm to mark our milestones through the music that grounds us.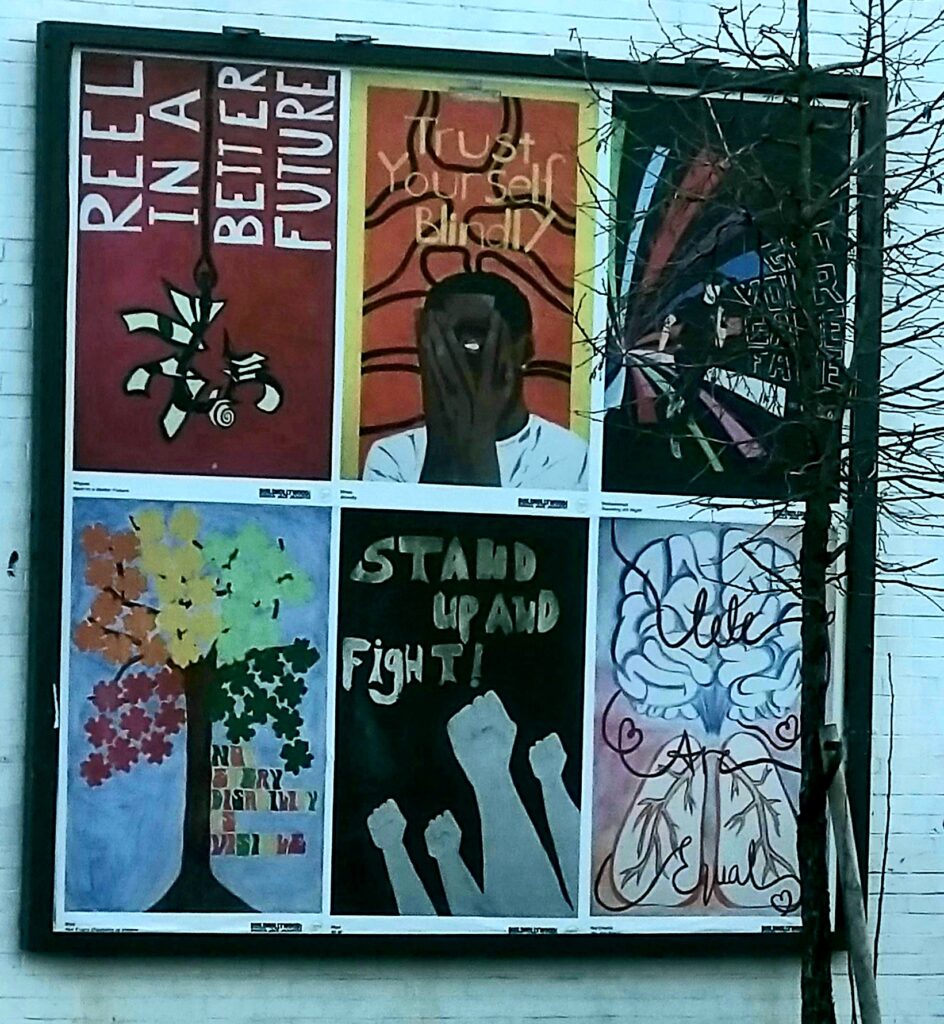 What are you proud of? What makes you feel tender? What gives you strength? And how does music play into all of these questions? These are the questions we'll be exploring in this creative writing workshop, digging into the memory-making qualities of music and the songs that we associate with pivotal moments and key milestones in our lives.
Accompanied by a curated soundtrack by artist and writer Maria Amidu, through selecting tracks that hold special meanings to us personally, we will uncover the deep ways that music can influence our writing and creative thought processes.
This will be a fun, casual workshop of writing, listening to music, chats, and – if you wish – sharing our favourite lines we've written at the end.
No writing experience needed! All writing materials will be provided – if you can, all your need to bring is a listening device (e.g. phone, laptop) and some earphones.
This workshop is open to people aged between 18-30 who identify as people of colour.
Free
(tickets must be booked in advance to guarantee your place)
More about Akila Richards
Akila Richards is a poet, writer and spoken word artist, performing in the UK and abroad. Her work collaborates with other artistic genres in theatre and film, visual arts and digital platforms for cultural and artistic events. Her portfolio includes facilitating creative workshops, mentoring and managing project such as 'Witness Stand' at Brighton Festival 22, as well as creating her 'Rest Experience' programme from her recent Artist-in-House residency at Brighton Dome. Her poetry and prose has been published in Covert Magazine, Peepal Tree, Penguin, Waterloo Press and online platforms. Her latest fiction is included in the speculative anthology 'Glimpse' at Peepal Tree Press. She is currently completing a poetry pamphlet and novel for publishing.
Access information
The Bow Arts Trust office has step-free access throughout from street level, including to the accessible toilet, and is service animal friendly. This venue does not have a hearing loop system. Accessible parking is not available on-site but blue badge parking can be found 500m away on Fairfield Road.
If you have any questions regarding accessibility at this event, would like to make us aware of any access requirements that you have in advance, or would like this information in an alternate format including Easy Read, please email nunnery@bowarts.com
Access requirements could include things like providing equipment, services or support (e.g. information in Easy Read, speech to text software, additional 1:1 support), adjusting workshop timings (e.g. more break times), adjustments to the event space (e.g. making sure you have a table near the entrance) or anything else you can think of!
Transport Information
Opening hours: Mon-Fri, 9am-5pm
Address: Bow Arts Trust, 183 Bow Road, London, E3 2SJ
Nearest station(s): Bow Road (District and Hammersmith and City lines) is a 6-minute walk away, and Bow Church (DLR) is a 3-minute walk away.
Bus: 205, 25, 425, A8, D8, 108, 276, 488 and 8 all service the surrounding area.
Bike: Bicycle parking is located at Bow Church Station. The nearest Santander Cycles docking station is at Bow Church Station.