Bow Arts welcomed GCSE students from Barking Abbey School to meet artists in their studios at Bow Road and get insight into opportunities in the creative sector.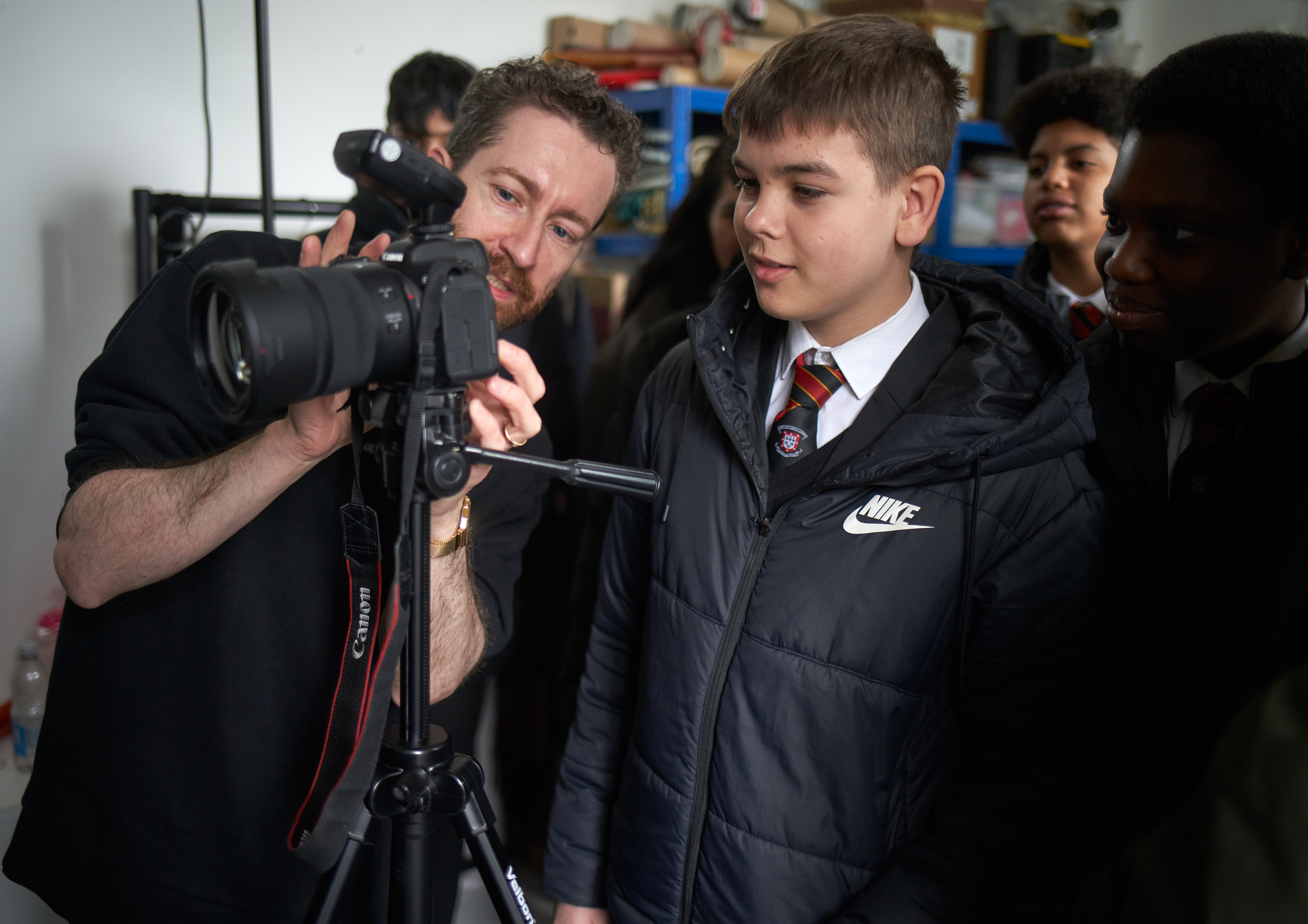 GCSE Art and Graphic Design students from Barking Abbey school had the fun opportunity gain a unique insight into the lives of artists and creative professionals. Bow Arts studio artists, Jonny Bosworth, and Hun Kyu Kim gave students a chance to learn more their artistic practices, and students heard from a variety of arts professionals about their industries and creative opportunities.
'I learned how long it takes people to get into their art careers and all the resources they use'

Barking Abbey School Student
During the visit, the students heard artist Hun Kyu Kim speak about his career journey and go into detail about the work his practice involves. They then got hands-on in workshop led by portrait photographer Jonny Bosworth. The students visited Maria Amidu's exhibition at the Nunnery Gallery, as well as a special FX studio, an architecture studio, and, finally, an insightful talk by Bow Arts' Head of Arts and Events about opportunities in the arts and heritage sector.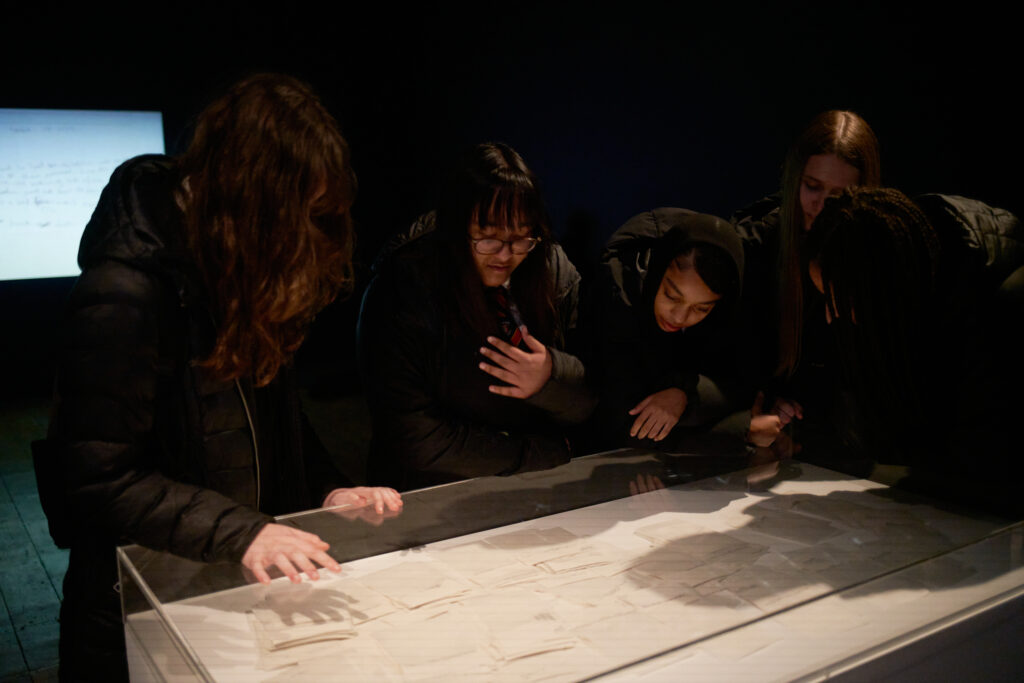 'I was able to take part in something I never would have done'

Barking Abbey School Student
This project forms part of the Bow Arts' Arts Council England funded Access to Creative Careers Programme. The access programme enriches students' understanding of the Creative Industries and professional practices, and gives them to tools to understand how to access opportunities within the sector through workshops, studio visits and artist talks.
Learn more about how your secondary school can benefit from our Access to Creative Careers offer here: Creative careers and work experience – Bow Arts)