Teachers from our Poplar Consortium upskilled in batik printing, stitching and weaving.
As part of our Poplar Consortium, a partnership of seven schools across Poplar, we offer shared programme where teachers can join, and learn from a professional artist how to apply skills to the classroom.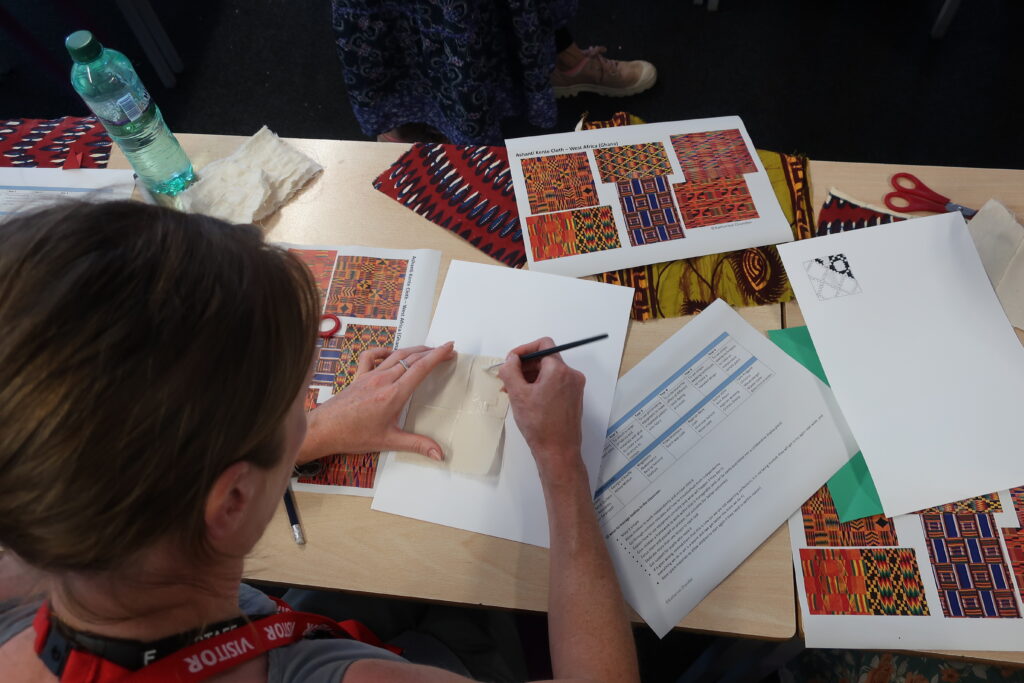 This practical CPD session given by our artist educator Katherine Chandler taught teachers various ways of creating art using textiles and how to translate the techniques into a lesson. The group experimented using processes for working with and onto fabrics. Katherine provided examples of artists, designers, and artisans working with textiles from Ghana, batik print, and weaving techniques from Latin America. The teachers learnt about different fabrics from Ghana, how to make batik print using accessible techniques and how to make Oje de Dios weavings using criss-cross patterns.
These workshops are designed to provide teachers the confidence and skills they require to deliver creative lessons in the classroom. With Katherine's assistance, the teachers evaluated what they had learned, how it could aid in the development of the children's skills, and how to apply the techniques to different settings from Early Years to Year 6.
'I am excited to try the resist dye and weaving in lessons – can see how they link to other topics'

Teacher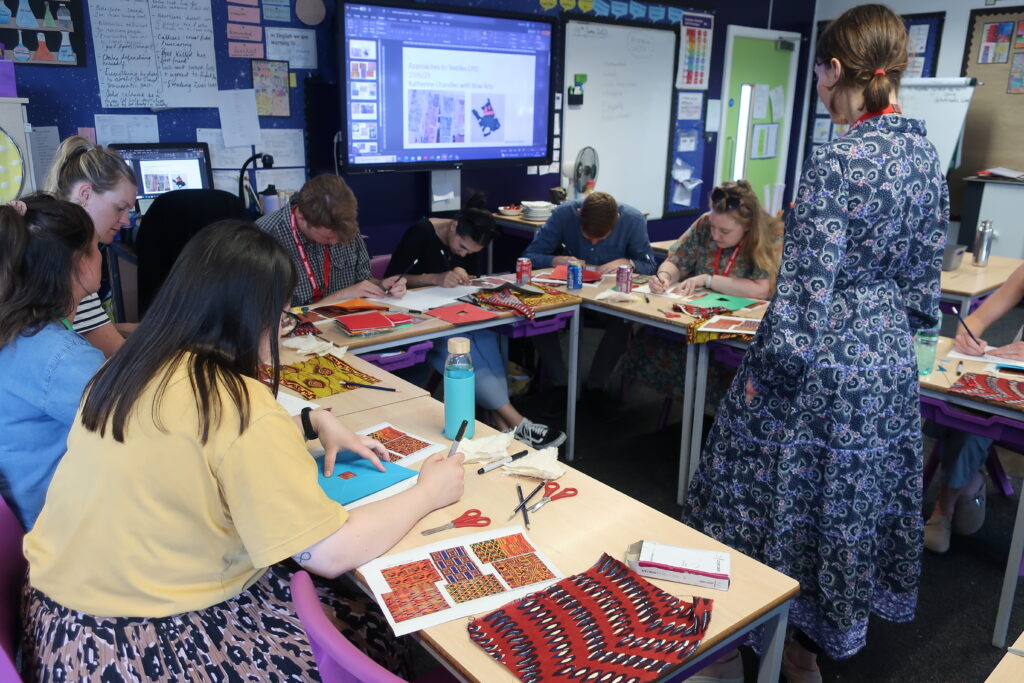 Our teacher CPDs provide an excellent opportunity for teachers to collaborate with a professional artist, develop classroom techniques, and explore their own creativity.
Learn more about our Consortium model and what they can offer your school: Consortia model – Bow Arts