What is the consortia model?
The Bow Arts Consortia Model brings schools together to create inspirational learning opportunities for young people.
The Consortia Model includes:
Annual bespoke projects for each school
Arts Award accredited after-school or holiday programmes
Year-round professional development opportunities for teaching and support staff
Celebration & exhibition events, to share and celebrate the achievements of young people
Working in partnerships allows schools to pool resources to create a more robust arts education offer for their students. It supports relationships between neighbouring schools, creating a network of collaboration and support.
Each Consortium is made up of a partnership of schools in a local area and is suitable for existing and new school partnerships, from federations and multi-academy trusts to more informal partnerships.
An economy of scale allows each school to have annual, bespoke, artist-led projects, while offering the additional opportunity for schools to work collaboratively through Arts Award programmes, celebration events and artist-led professional development for staff.
"Working together in the consortium has really enabled us to strengthen links with our neighbouring schools."

Secondary Headteacher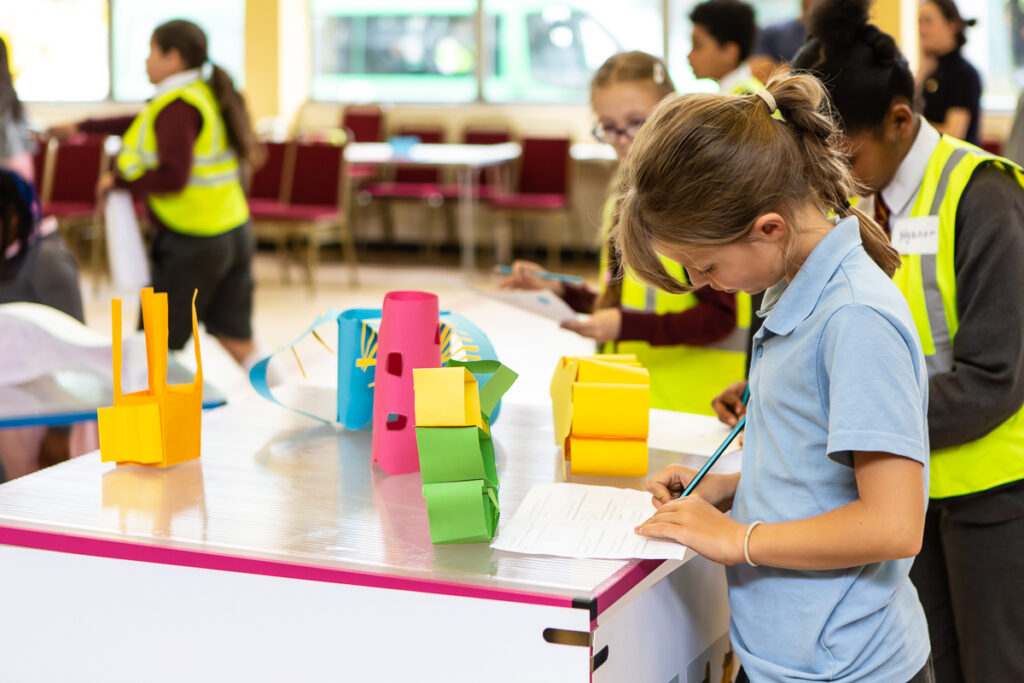 "The collaborative approach with Bow Arts has brought real financial benefits to our schools. Pooling resources creates an economy of scale."

Partnership Manager, Poplar Partnership
How your school benefits
Creation of a more embedded arts education offer
Financial savings – economies of scale and increased subsidies
Develop sustained partnerships with local schools
Share planning, learning and resources by working collaboratively with peers
Specialist programming and skills-based development
Professional development for teaching and school staff
Arts Award accreditation for small groups of students
Celebration events/exhibitions of students' work
In a 12-month programme with an eight-school consortium…
Each school saved an average of 22% of project costs
100% of students enjoyed their learning
115 teachers accessed CPD with 100% being able to transfer their learning into their classroom practice
"It has been wonderful to see our children grow in confidence and take a lead in developing their own ideas and interests."

Deputy Headteacher
Find out more about Bow Arts Consortia by reading about our past projects or, contact us at learning@bowarts.com.