The Lab at Oaklands Rise: A Year in Review 2022-2023
One year on, Bow Arts celebrates the memories and milestones made at our newest arts and culture hub, The Lab at Oaklands Rise.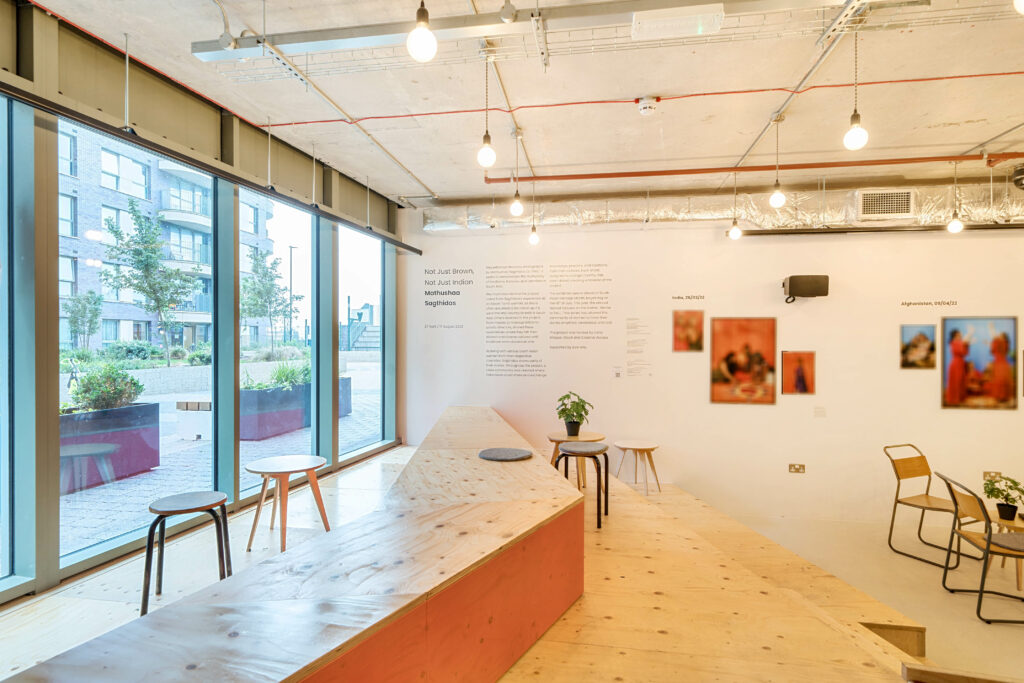 The Lab at Oaklands Rise café has quickly become an arts and culture hub -and the communal heart – of the Oaklands Rise residential development in Willesden Junction.
Since its inception just one year ago, The Lab has had hundreds of guests participate in events, visit the café, and attend gallery exhibitions. The space is unique and designed to be flexible, which allows for a variety of programming, including art exhibitions, children's art workshops, film screenings, lectures, and weekly yoga classes. Events are planned with accessibility, community, and wellbeing in mind.
The neighborhood has been developing quickly, attracting people new to London from the UK and beyond, including young families. As a newly built residential area, Oaklands Rise is beginning to find its sense of community. Bow Arts has collaborated with Notting Hill Genesis to create this centre for residents of Oaklands Rise and the surrounding area to get together and form connections.
See our journey together throughout our first year below!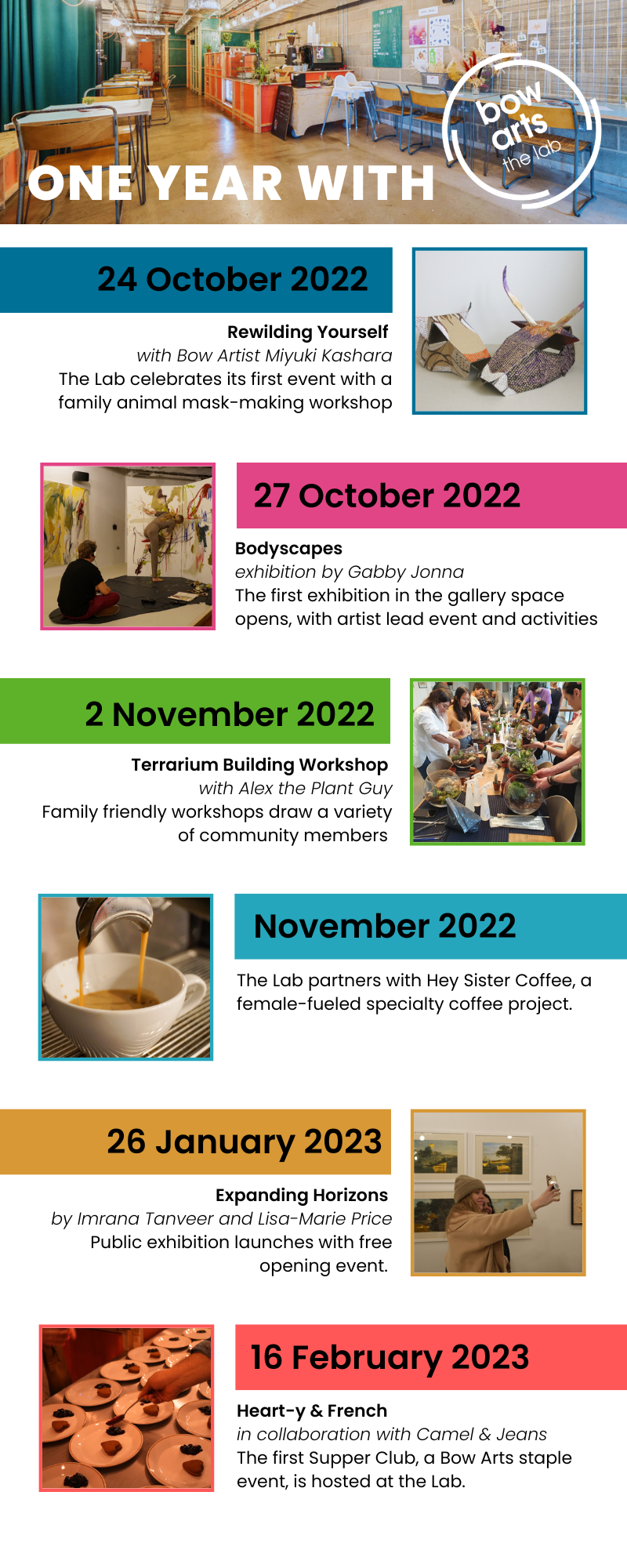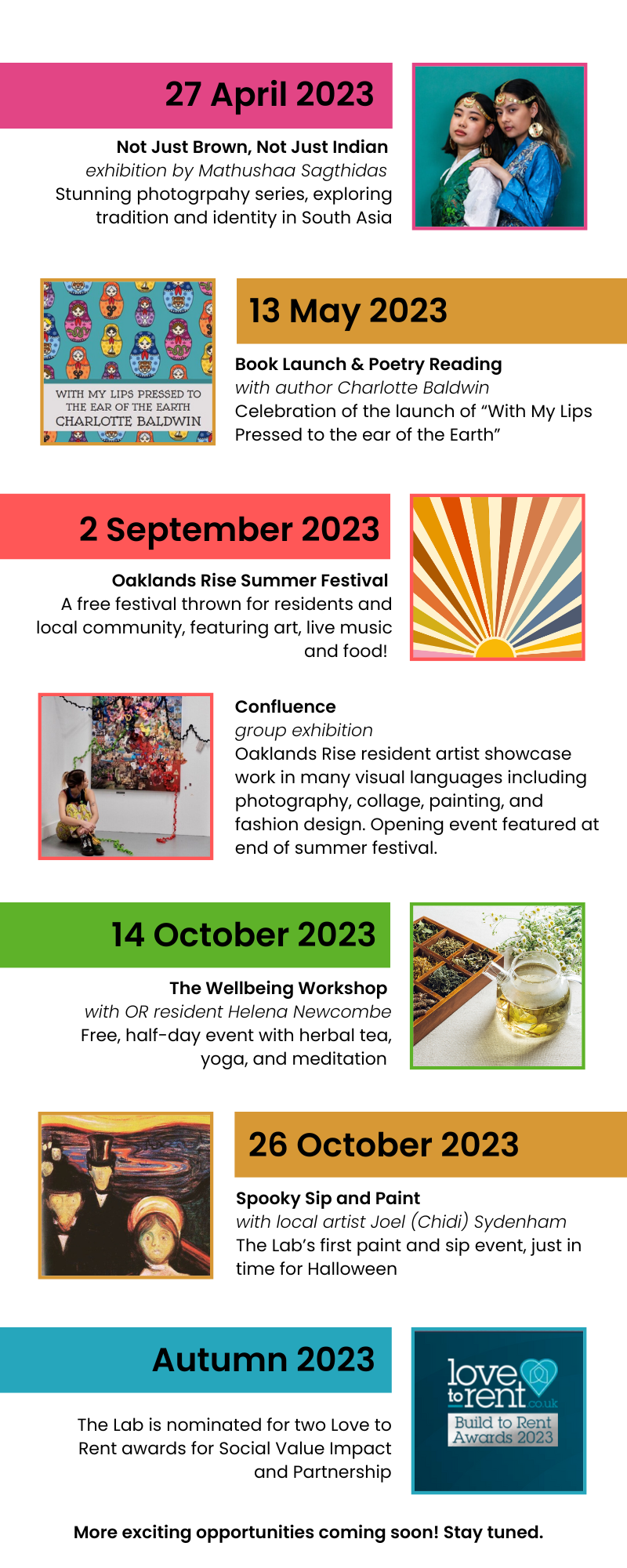 Follow us on Instagram @thelab_oaklandsrise or sign up for our newsletter to hear about upcoming events and activities. Many of our events sell out, so to make sure to book your tickets!
We'd like to thank Folio and Notting Hill Genesis for their support of The Lab at Oaklands Rise.