Bow Arts Learning – Socially Distanced, Blended & Online Learning
As we come to the end of term and the holidays are on their way, I thought it would be a good time to look back and reflect on how Bow Arts Learning has adapted to our new way of working with schools.
This term we worked with 1180 children, teachers, and Artist Educators attending our workshops. We worked on 14 projects, seven of which were on-site, two were blended learning and five were online. Like everyone, we've had to adapt to ensure we can continue to support our schools. Our workshops are bespoke, so we've been able to be very flexible depending on how our partner schools are operating during the pandemic. Here are some examples of how we've done that, from online workshops, to blended learning and socially distanced delivery in schools.
Getting Back to Creativity – Online Teacher CPD 
Artist Sara Heywood ran an interactive online Continuing Professional Development workshop for teachers across London via Zoom. Sara showed us ways that teachers can get hands on and creative using everyday materials found in the classroom. The focus was on experimentation, confidence building and skills sharing.
Teachers made simple sketchbooks, continuous line drawings, extended drawings and 3D sculptures, and learned some ice-breaker ideas, all in the space of two hours! Sara also encouraged ways to develop ideas further and find research and inspiration.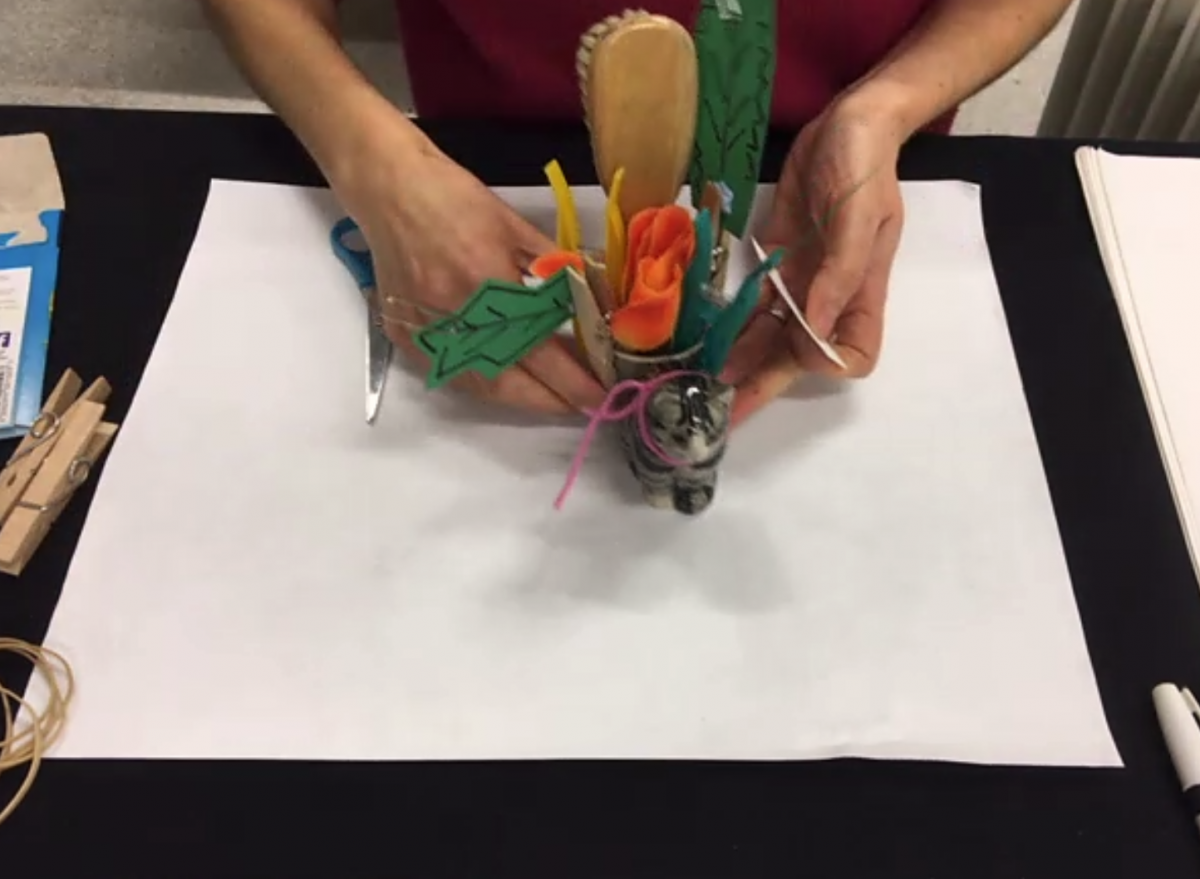 The CPD really ignited my imagination . The 3D exercises were a really good way to think about making things in a really simple way which could lead to longer work.
John Roan Secondary School – Pride Identity Artwork Project 
Year 7 students at John Roan School are working on a blended learning project which will initially be led by artist & designer Haidée Drew. The aim of the project is to create a permanent artwork that will reflect the young people's ideas about their school's identity.
Haidée began by pre-recording a 50-minute video to introduce the students to what a public art commission is and her experience making commissions in a school environment. This will be shown to all Year 7 classes. Haidée also gave follow up activities that students could do after watching the video.
The next stages are for Year 7 to create a self-selected steering group who will develop a design brief and decide on the location for the artwork. In spring, an artist (who will be selected by the steering group) will then deliver workshops in school to develop the final design, which will then be signed off by the steering group and SLT.
We're only in the first stages, but are excited to see how it will develop, especially as it is such a student led project. The blended learning, using both pre-recorded video, virtual meetings and in-person workshops, is an exciting way of adapting different media in order to collaborate with one another.
Osmani Primary School – PPA Cover 
Unlike the other two projects, these workshops were delivered on-site. All our artists are up-to date on government guidelines for delivery in schools (you can find out more about that here), and some schools are accepting visitors into classrooms under social distancing guidelines. We write risk assessments and go through the schools' Covid guidelines as part of our planning process.
We work with Osmani Primary School for a week each term to cover periods of time when teachers need to be out of the classroom for Planning, Preparation, and Assessment. We choose a couple of artists each term who deliver topic-based workshops for every school year, so that children can continue learning their subjects in a creative way with our Artist Educators.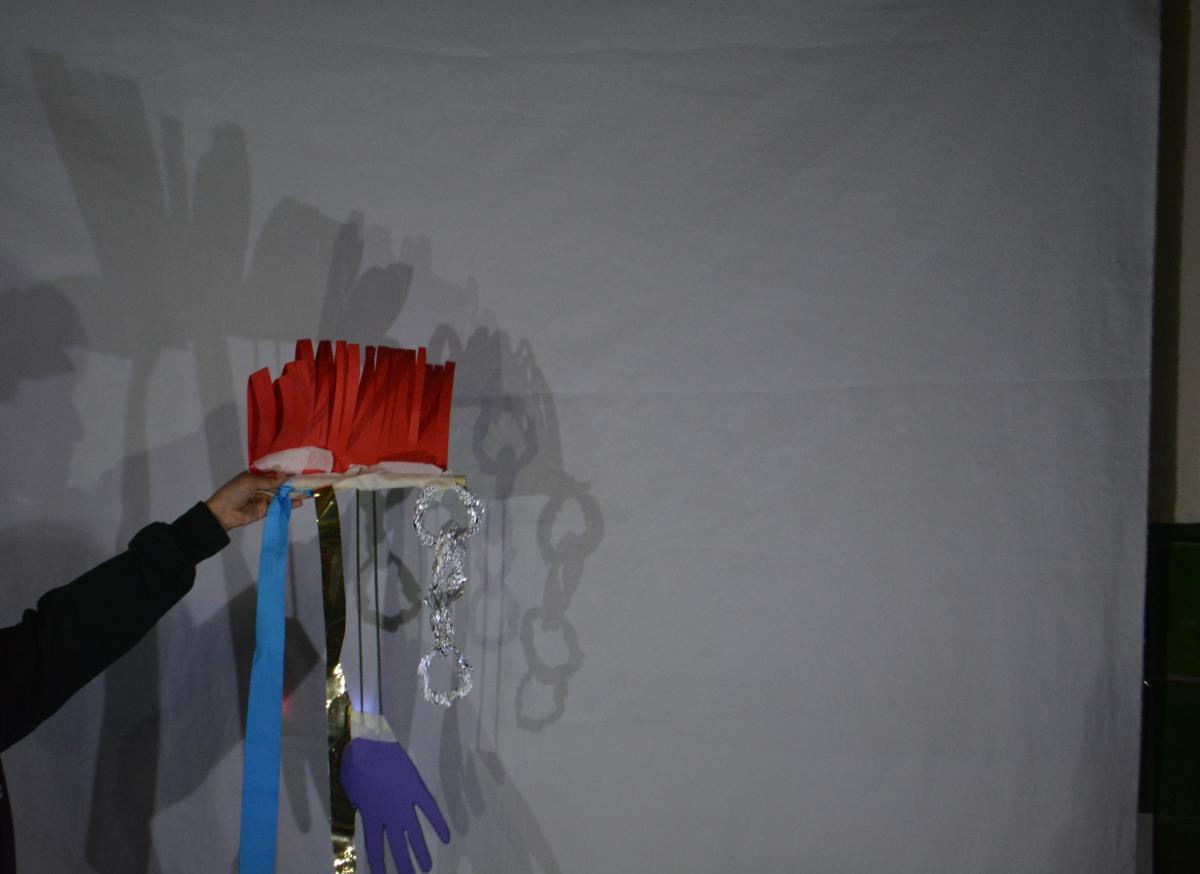 Ella Hempsted @etrhempsted and Lily German were Osmani's artists this term. One of Ella's workshops was with Year 1, who are learning about the topic Light and Dark. The children explored the idea of shadow by making sculptures out of everyday materials which could then be used as shadow puppets. The children experimented with shape, texture and manipulating different materials to make vibrant sculptures which threw interesting shadows in the puppet display.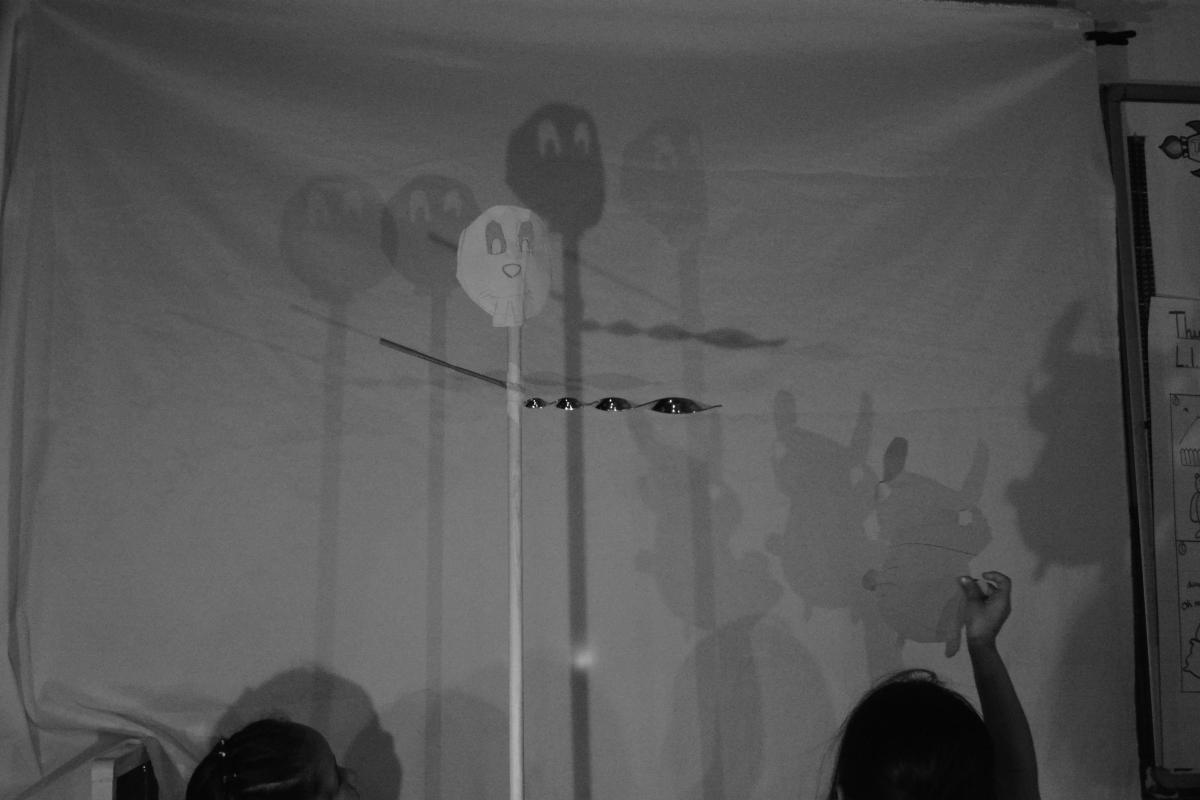 Welling School – Art Ambassadors' Garden 
The Year 8 Art Ambassadors at Welling School have been working on a project with artist Michael Smythe from Phytology, and ecologist Ollie Edmonds. The project was outdoors, which meant it was easy for artists and children to keep socially distant and safe.
The aim of the project was to regenerate an old abandoned garden in the school and create a space that the young people can look after and learn from. The project included tidying up the site, which was previously inaccessible to students, and planting new bulbs and pruning trees and hedges. The Art Ambassadors dug and installed a pond to establish a new habitat for the school's frogs and insects.  The students learned how to manage a site specific project, how to collaborate and to take pride in their environment.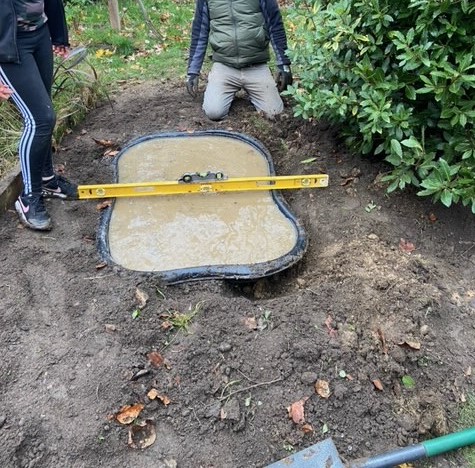 It's not been a year we'll forget and has brought challenges and changes, but we're happy to be able to continue our work supporting schools and young people in this difficult time when the arts will be an important part of recovery. If you would like to get in touch to find out more, please email me at learning@bowarts.com.
Happy holidays everyone, and we hope to see you in 2021!