Sunday 27th November 2022 , 11:00am to 1:00pm
Bow Families is a series of free, drop-in family art workshops that take place on the last Sunday of every month in the Bow Arts Courtyard. These sessions are a wonderful opportunity for local families to get creative and try something new! Each session is led by a Bow Arts' Artist and all materials are provided.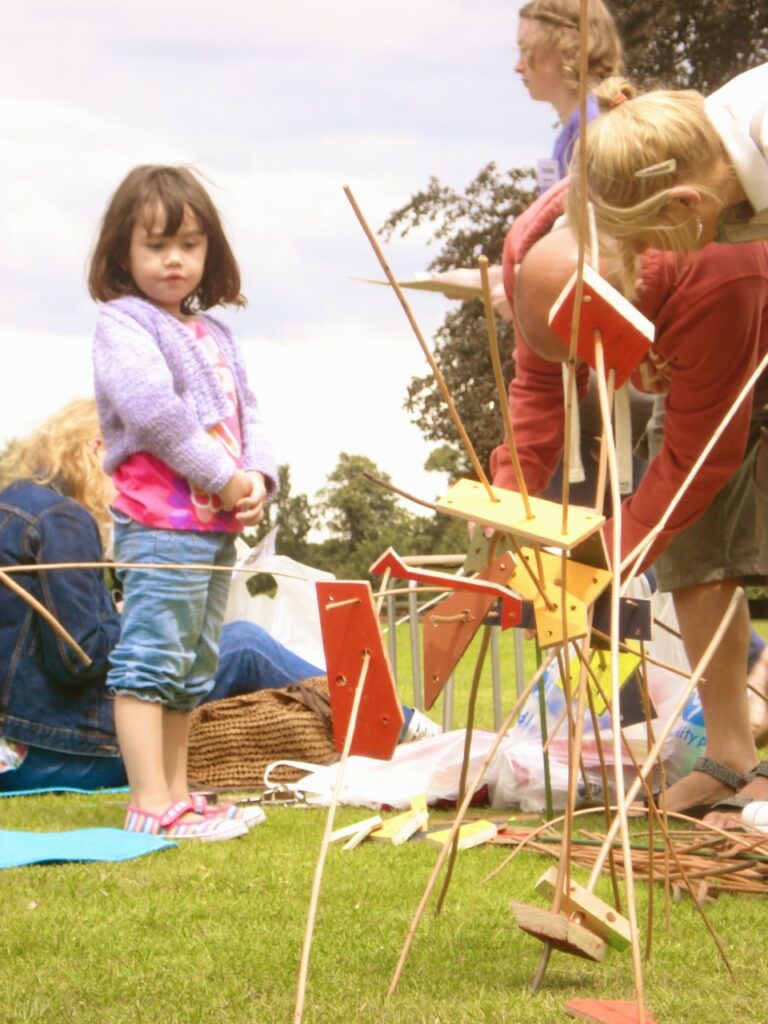 A new world is coming… or has it already arrived? Riffing of themes from programme 2 of this year's Visions in the Nunnery, artist Carlos Cortes will encourage children and their adults to get creative using a range of fun materials to build the unexpected and create your own miniature models, worlds, shelters, refuges, or places of your dreams.
In the session, we will be exploring world building on a miniature scale and how small spaces can still hold an abundance of stories and adventures.
This event is an inclusive, friendly environment which is accessible to all abilities and age groups.
More about Carlos Cortes
Carlos Cortes has worked at international level for more than 25 years. After an initial career as a professional dancer, his practice developed through Visual Arts, Choreography/Direction, and Theatre Design. His award-winning work has been exhibited, performed, and published in several European countries and the USA.
Carlos has a strong interest in communities, landscape and architecture. With a broad experience of site-specific projects, his work investigates how people engage with their physical environment and with each other, through visual arts and movement.
Access information
The Bow Arts Trust office has step-free access throughout from street level, including to the accessible toilet, and is service animal friendly. This venue does not have a hearing loop system.
Accessible parking is not available on-site but blue badge parking can be found 500m away on Fairfield Road.
If you have any questions regarding accessibility at this venue or event, would like to make us aware of any access requirements that you have in advance of visiting, or would like this information in an alternate format including Easy Read, please email nunnery@bowarts.com or call 020 8980 7774 (Ext. 3)
Transport Information
Address: Bow Arts Trust, 183 Bow Road, London, E3 2SJ
Nearest station(s): Bow Road (District and Hammersmith and City lines) is a 6-minute walk away, and Bow Church (DLR) is a 3-minute walk away.
Bus: 205, 25, 425, A8, D8, 108, 276, 488 and 8 all service the surrounding area.
Bike: Bicycle parking is located at Bow Church Station. The nearest Santander Cycles docking station is at Bow Church Station.