Conversation: Farzana Khan in conversation with Dhelia Snoussi for Rehearsing Freedoms
Sunday 2nd April 2023 , 2:00pm to 4:00pm
Join the Healing Justice Ldn in a gentle exploration of 'a fragile experience of home' and wider ideas around healing and homemaking with Dhelia Snoussi. This event connects with Healing Justice Ldn's wider Rehearsing Freedoms programme.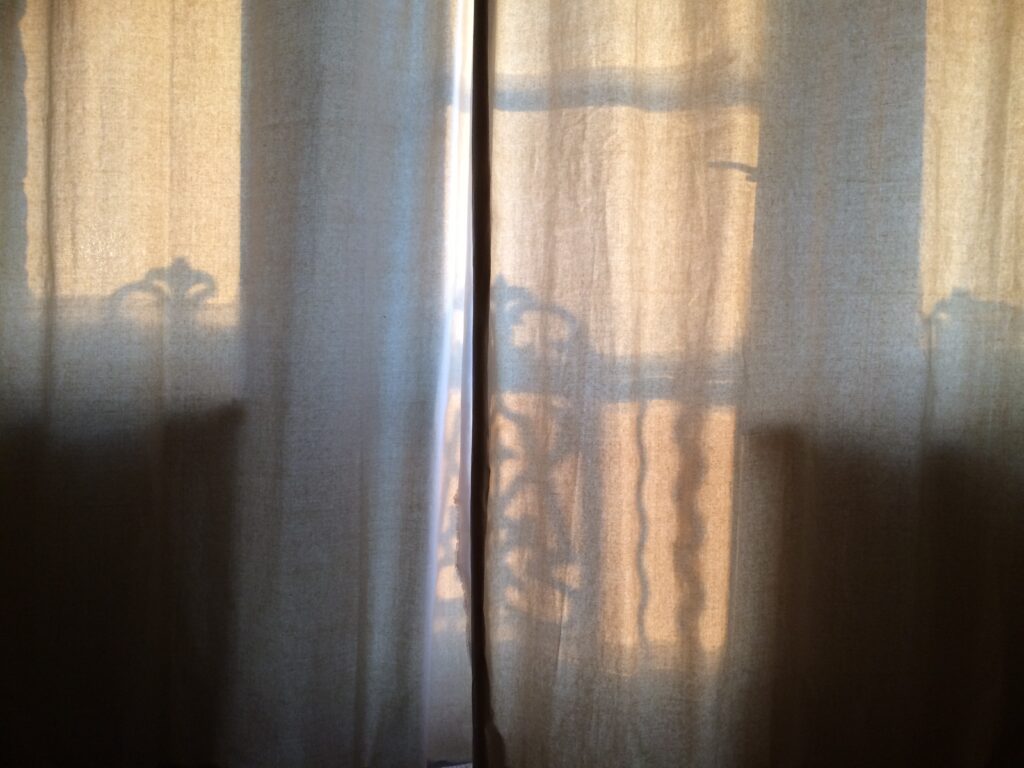 Expanding on themes of a fragile experience of home and ruptured memory explored in our current exhibition living in fear of quicksand, we've invited Healing Justice Ldn's Farzana Khan and artist, researcher and curator Dhelia Snoussi to discuss how we make make home and rehearse belonging together.
Rehearsing Freedoms is Healing Justice Ldn's two-year programme of community-based healing, radical imagining, structural interventions, spaces for collective capacity building, joy and restoration, all while practising the collective skills we need to realise liberatory health and sustainable futures. It is inspired by Ruth Wilson Gilmore's concept that we need to 'rehearse the social order coming into being' in order to collectively envision and practice futures free from oppression.
Free
(Tickets must be booked in advance!)
More about Healing Justice
Healing Justice Ldn (HJL) builds community-led health and healing to create capacity for personal and structural transformation. We work on a community, structural and movement level to repair and build the conditions for health and healing justice that dignify and support all of us to be well. Using a multi-layered multi-systems approach and cultural strategy, we work to disarm the cycles of harm, ill-health and chronic unsustainability that oppression reproduces in our communities and social justice movements. We nurture cultures towards futures free from intimate, interpersonal and structural violence.
HJL began as a collaboration by women of colour living in London. It builds on years of youth, community and survivor work, aiming to restore agency to communities to imagine and organise towards liberation. At HJL, we continue to lead from communities that are marginalised, to shape and determine our own health and well-being provisions and build radical alternative public health approaches.
More about Farzana Khan
Farzana (she/her) is co-founder and Executive Director of Healing Justice Ldn. Her practice works on building community health, repair and self-transformation rooted in disability justice, survivor work and trauma-informed practice working with communities of colour and other marginalised and underrepresented groups. Farzana has over 10 years of background in Youth and Community work particularly focused on arts-based education projects both in the UK and internationally. Farzana is the former creative and strategic director at Voices that Shake, bringing together young people, artists and campaigners to develop creative responses to social injustice. She ran this working at Platform London, a climate and social justice organisation working across arts, education, research and activism.
Farzana is a trustee of International Curatorial Forum and Stuart Hall Foundation. She also sits on the advisory board of Kids of Colour.
More about Dhelia Snoussi
Dhelia Snoussi is an artist, researcher and curator with a background in arts education and youth work. She is currently Youth Culture Curator at the Museum of London, working on the museum's contemporary collecting project, Curating London.
Previously, she authored a report with the Runnymede Trust and the Centre for Labour and Social Studies entitled 'We Are Ghosts': Race, Class & Institutional Prejudice. Before then, she co-developed transformative arts and political education programmes at Voices that Shake!
Dhelia is also a Trustee at Granville Community Kitchen.
Access information
The Bow Arts Trust office has step-free access throughout from street level, including to the accessible toilet, and is service animal friendly. This venue does not have a hearing loop system.
Accessible parking is not available on-site but blue badge parking can be found 500m away on Fairfield Road.
If you have any questions regarding accessibility at this venue or event, would like to make us aware of any access requirements that you have in advance of visiting, or would like this information in an alternate format including Easy Read, please email nunnery@bowarts.com or call 020 8980 7774 (Ext. 3)
Access requirements could include things like providing equipment, services or support (e.g. information in Easy Read, speech to text software, additional 1:1 support), adjusting workshop timings (e.g. more break times), adjustments to the event space (e.g. making sure you have a table near the entrance) or anything else you can think of!
Transport Information
Opening hours: Mon-Friday, 9am to 5pm
Address: Bow Arts Trust, 183 Bow Road, London, E3 2SJ
Nearest station(s): Bow Road (District and Hammersmith and City lines) is a 6-minute walk away, and Bow Church (DLR) is a 3-minute walk away.
Bus: 205, 25, 425, A8, D8, 108, 276, 488 and 8 all service the surrounding area.
Bike: Bicycle parking is located at Bow Church Station. The nearest Santander Cycles docking station is at Bow Church Station.
Related Events