Sharing circle: archiving memories and sonic healing with Aditi Ahalya Jaganathan
Thursday 30th March 2023 , 6:00pm to 8:30pm
How can we collectively heal through sound and sharing? Join Aditi Ahalya Jaganathan as we dive into the memories that objects, stories, and oral traditions carry.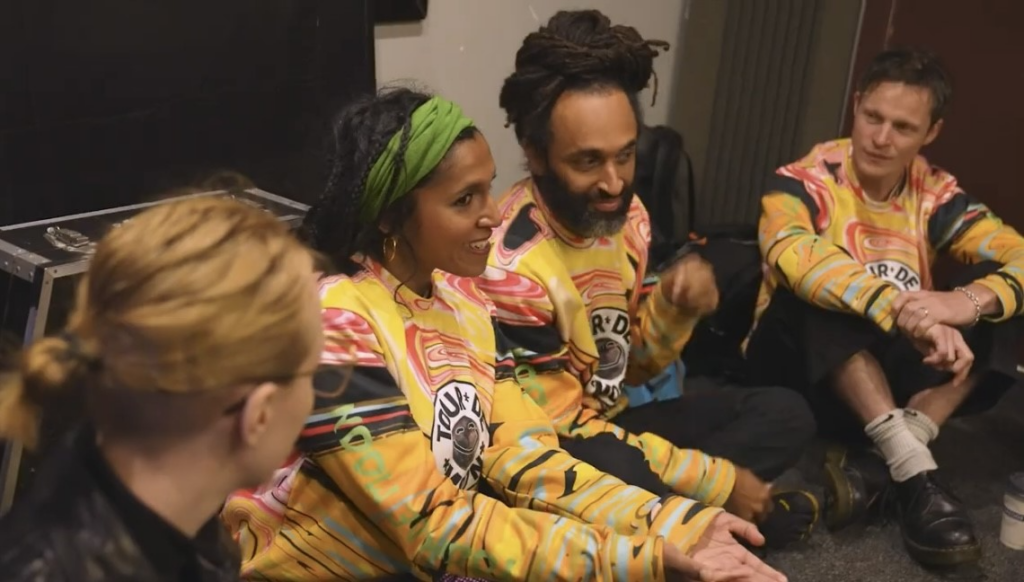 The memories that we associate with our experience, space, and locality often find their homes beyond the confines of our minds – whether in physical objects such as books, family heirlooms, or hand-me-downs, to things of a more abstract nature like poems, folklores or prayers.
Aditi invites you to bring your memory-making and memory-storing objects in response to a short paragraph of prose that will be shared with you in advance of the event.
After grounding the space through a curated soundtrack embodying the intimacy and connectedness we will centre throughout the event, Aditi will invite participants to share their chosen objects and stories with each other and hold space for the multitude of experiences that we each contain. We will take each other to significant memories in our lives and, through this, can begin to engage in processes of healing and nourishment in this coming together.
There will be the option to contribute fragments of your sounds and stories to a communal soundscape which will be sent out after the session, documenting and creating our own sonic archival memory of this time together. 
Concessions rate applies to Bow Arts artists, students, over 65s, under 18s, National Art Pass members, and key workers
More about Aditi Ahalya Jaganathan 
Dr Aditi is a thinker and creator, writer and dreamer.  
Having worked at the intersections of law, culture and politics in various capacities, Aditi is motivated by a politics of refusal, living in rupture as rapture; turning away from hegemonic worlds of oppression and tuning into something different, beyond the world we live in and moving to the rhythms of an elsewhere. It is this compulsion which guides her pedagogy in the education work she does. Riffing off education for liberation, she creates spaces of (un)learning as a site of radical praxis, using tools of music, film and visual culture, to unpack the ways in which ideologies of oppression and liberation travel through cultural production. She teaches her own course, Rhythm, Race, Revolution as well as courses at different London-based academic institutions.
With a particular interest in creativity as decolonial praxis, she situates the imagination as a radical site of refusal and resistance. Her research work examines the different ways in which Black and Brown cultural production has activated autonomous modes of meaning-making and self-determination in London, through contesting racialised norms and (re)imagining racialised postcolonial subjectivities. And it is through an ethic of jazz that Aditi curates this work.   
Access information
The Bow Arts Trust office has step-free access throughout from street level, including to the accessible toilet, and is service animal friendly. This venue does not have a hearing loop system.
Accessible parking is not available on-site but blue badge parking can be found 500m away on Fairfield Road.
If you have any questions regarding accessibility at this venue or event, would like to make us aware of any access requirements that you have in advance of visiting, or would like this information in an alternate format including Easy Read, please email nunnery@bowarts.com or call 020 8980 7774 (Ext. 3)
Access requirements could include things like providing equipment, services or support (e.g. information in Easy Read, speech to text software, additional 1:1 support), adjusting workshop timings (e.g. more break times), adjustments to the event space (e.g. making sure you have a table near the entrance) or anything else you can think of!
Transport Information
Opening hours: Mon-Friday, 9am to 5pm
Address: Bow Arts Trust, 183 Bow Road, London, E3 2SJ
Nearest station(s): Bow Road (District and Hammersmith and City lines) is a 6-minute walk away, and Bow Church (DLR) is a 3-minute walk away.
Bus: 205, 25, 425, A8, D8, 108, 276, 488 and 8 all service the surrounding area.
Bike: Bicycle parking is located at Bow Church Station. The nearest Santander Cycles docking station is at Bow Church Station.
Related Events