Thursday 30th March 2023 , 6:00pm to 9:00pm
Join us for the closing night of the Expanding Horizons exhibition. Imrana Tanveer and Lisa-Marie Price sit down with art critic Tabish Khan to discuss their art and where their distinct practices intersect and diverge, with live music from singer songwriter Esther Martin.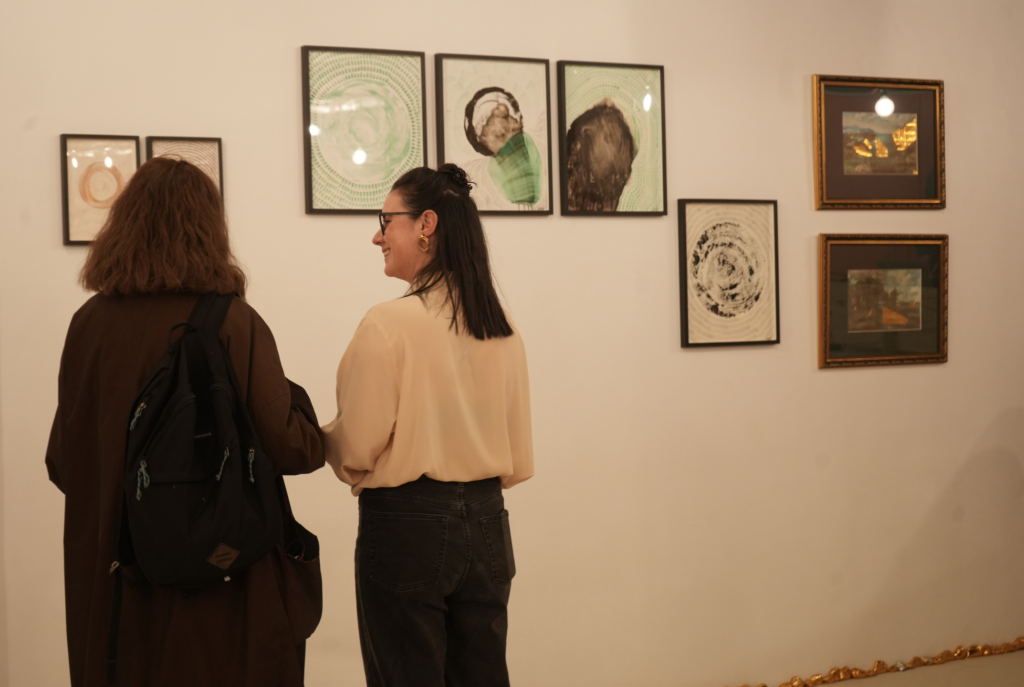 Our first art talk at The Lab showcases a collaboration that explores human impact on the natural world and the function of art in the climate emergency. Imrana Tanveer and Lisa-Marie Price will reflect on their experience working on a joint exhibition, placing their distinct collections I Can See Your Aura (Price) and Ode to Heaven (Tanveer) alongside each other in Oaklands Rise.
The evening gives the public a chance to engage with the artists in amongst the Expanding Horizons exhibition whilst hearing Tanveer and Price in conversation with Tabish Khan about their art and the wider impacts of their practice.
More about Imrana Tanveer
Moving from Karachi, Pakistan to Oaklands Rise this is Imrana Tanveer's first exhibition in London. In her work, Tanveer expresses the interweaving tensions between contemproary global issues and climatic concerns through personalised utopic resolves. The presented collection, Ode to Heaven, is reminiscent of times when skylines obtained more sky than human-made blockades.
More about Lisa-Marie Price
Lisa Marie Price is a London-based abstract painter who explores the connection between nature, people and place. Her methodical style is created using handmade watercolour from natural pigment hand foraged from both urban and rural settings. Presenting the collection, I Can Feel Your Aura, Lisa-Marie Price's work explores the relation between humans and nature, with particular attention to the impacts of consumerism on our environment.
More about Tabish Khan
Tabish Khan is an art critic specialising in London's art scene and he believes passionately in making art accessible to everyone. He has been visual arts editor for Londonist since 2013, and is a trustee of ArtCan, City & Guilds London Art School and Discerning Eye, which hosts an annual exhibition featuring hundreds of works. While art is Tabish's primary focus, he has written about film, theatre, food and many other experiences in London.
More about Esther Martin
Esther Martin is a singer-songwriter from Scotland, currently based in east London. She describes her music as a cocktail of neo-soul, pop and R&B.