Saturday 9th September 2023 – Wednesday 13th September 2023 , 6:00pm to 10:00pm
Come and visit Amanda's 'Get To Know You'. A recipient of a Thamesmead Community Fund grant, Amanda's photography work features people and their interactions with the world around them.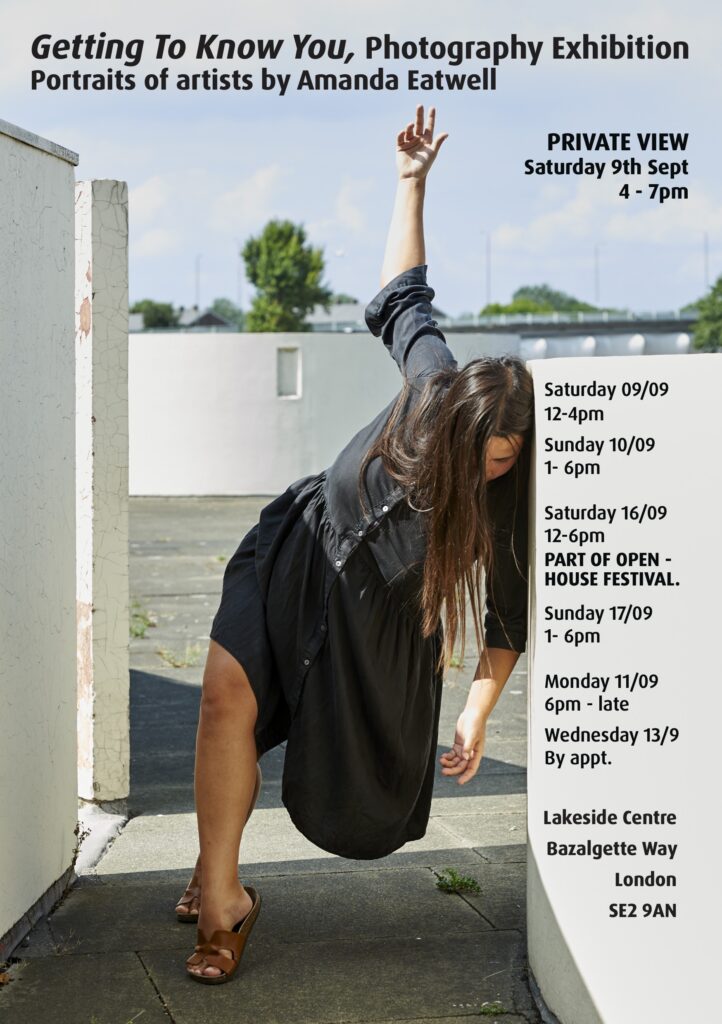 Much of Amanda's work is centered around people, and their interactions with the world around them. Her images are often relatable, but not obvious – capturing moments that people can interpret for themselves. She brings together disparate elements within her observational images and encourages the viewer to ponder on daily scenes that would be dismissed by many.
Part of Amanda's practice is writing: she uses it in her work, and as a way to reflect on life in general. She writes a blog which comes out roughly once a month. Her work is exhibited regularly both in the UK and abroad, and her images (and words) have been printed in numerous publications including the Portrait of Britain 2020 book, and fLIP magazine which is a publication created by London Independent Photography. She was editor of fLIP for two and a half years. Some images from individual projects are available to buy from as Limited-edition prints.
Amanda was awarded a grant from Thamesmead Community Fund last year, which has enabled her to create the project 'Getting To Know You' which is on show at The Lakeside Centre from 9th – 17th September.
The Lakeside Centre is an iconic 1960s brutalist building that has been transformed a new cultural hub. An important local landmark which used to be a bar, an event hall and a night club. The Lakeside Centre is a welcoming place, and we want to share that with the wider community, so hope that you will feel at ease, and come to visit the show this September.
The show coincides with Bow Arts' Lakeside Centre Open Studios event on Saturday 16th September, allowing members of the public to visit many of the artists in person as they open their doors and invite people to discover more about their work.
Access information
If you have any questions regarding accessibility at this event or would like to make us aware of any access requirements that you have in advance of attending, please email us on nunnery@bowarts.com
Access requirements could include things like providing equipment, services or support (e.g. information in Easy Read, speech to text software, additional 1:1 support), adjusting workshop timings (e.g. more break times), adjustments to the event space (e.g. making sure you have a table near the entrance) or anything else you can think of!