Thursday 7th September 2023 , 6:00pm to 9:00pm
Grab a drink and join us to celebrate the opening of Stop Panicking! – a group show by London-based illustration and animation collective, Studio 10.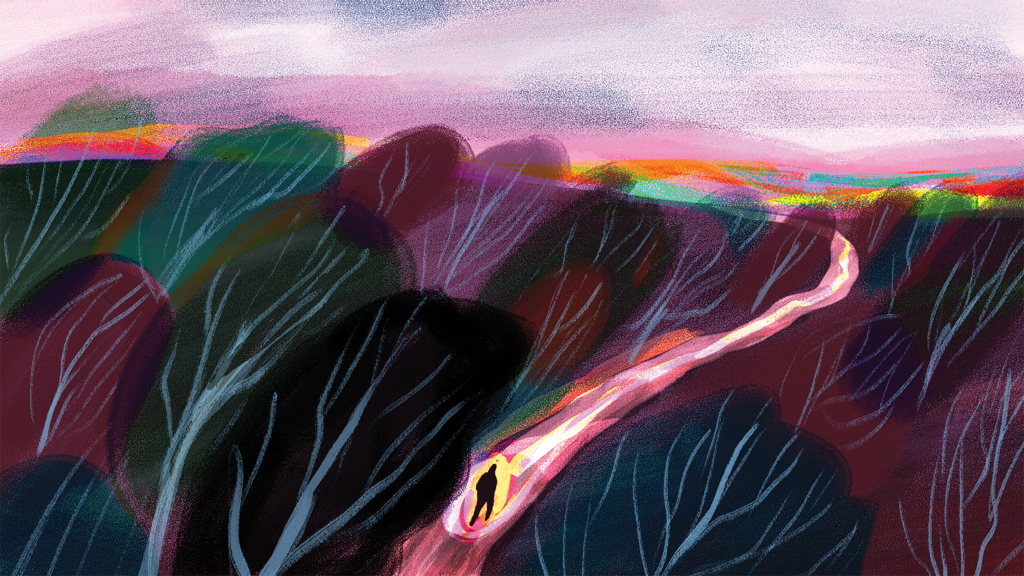 A coming together of artists and animators Emily Downe, Martha Halliday, Gabriella Marsh, and Kathrin Steinbacher, Studio 10 found its genesis within the walls of the studio which all four artists share together.
Although wide-ranging in subject matter and composition, the thread that weaves these artists together is a commitment to the documentation of the beauty and abundance in the everyday, encouraging viewers to remember not to panic if things seem – at first glance – to turn grey.
Laced with nostalgia and a tender softness, in this collection of artworks, Studio 10 want to draw attention to the vibrance and serendipity that is all around us, and so easy to overlook when we're caught up in the midst of it all. So, STOP PANICKING… and take a look.
The Nunnery Cafe will be selling a range of drinks and snacks throughout the evening – swing by, bring your friends, and grab a drink!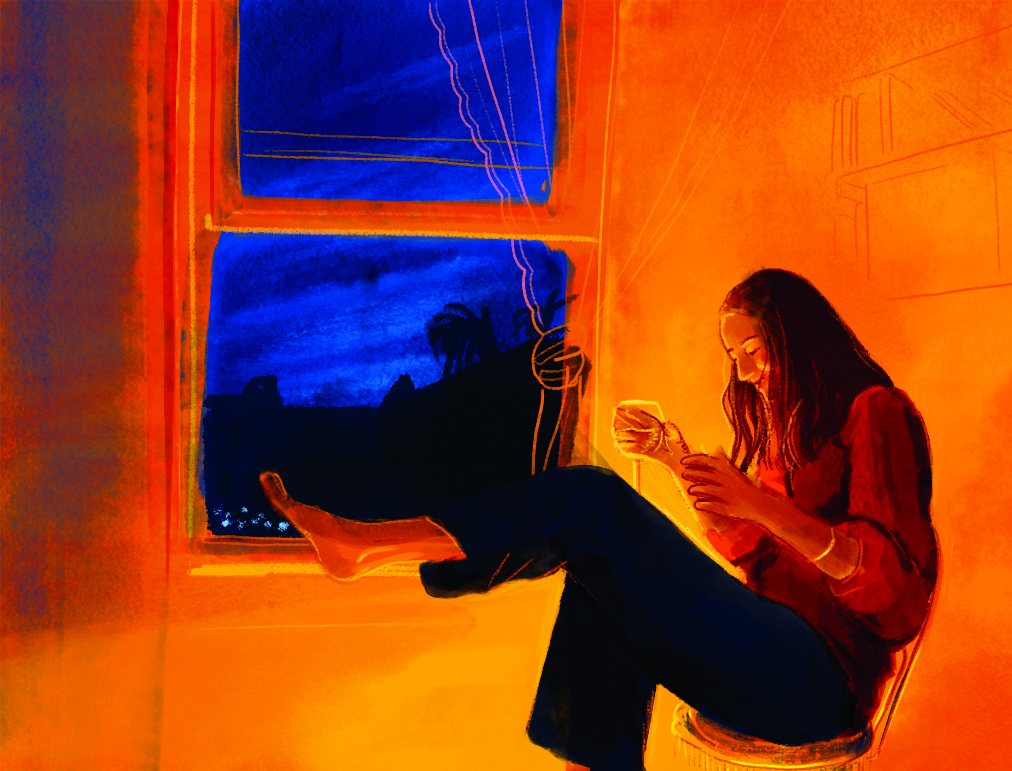 Free
Drop in – no booking or RSVP required!
More about Emily Downe
Emily Downe is an award-winning animation director and illustrator. Her work often depicts alternative worlds using vibrant colours, abstract shapes and dreamy landscapes, tapping into the realm of fantasy whilst reflecting observations of reality. She is co-founder and co-director of Studio Desk.
@emilydowne @studiodeskanimation
www.emilydowne.com / www.studio-desk.co.uk
More about Martha Halliday
Martha Halliday is an award-winning animator and illustrator. Her work is primarily documentary based, using expressive textures and bold colours to communicate memory, emotion and the intimate moments of day-to-day life.
More about Gabriella Marsh
Gabriella Marsh is an illustrator and animator from London. Above all she's a people watcher and most of her paintings start in a sketchbook on the street as she rushes to document the world around her. She sets out to draw attention to those quiet, poignant and funny little moments of life that can sometimes pass us by.
More about Kathrin Steinbacher
Kathrin Steinbacher is a multi award-winning and Bafta nominated animation director and illustrator based in London. Kathrin finds depth in the vast variety of people, opinions and cultures by using narrative and documentary aspects as an essential component throughout her work. She is co-founder and co-director of Studio Desk.
@kathrin_steinbacher @studiodeskanimation
Nunnery Cafe exhibitions
This is the twelfth exhibition in our series of shows in the Nunnery Café, which showcase affordable works of art from Bow Arts artists. All works are for sale and those priced between £100 – £2500 are available to purchase using Own Art. This is a national scheme that allows buyers to spread the cost of purchasing an artwork over 10 monthly instalments, with the benefit of an interest-free loan.
Previous Nunnery Café exhibitionists include: Jiacun Li, Loose Associations, Tom Berry, Emily Vanns, Matilda Ellis, Will Redgrove, Amy Browne, Bhajan Hunjan, Haidée Drew, Javi Cazenave, and Jessica Jane Charleston.
Access information 
The Nunnery Café has step-free access throughout from street level, including to the accessible toilet, and is service animal friendly. This venue does not have a hearing loop system. Accessible parking is not available on-site but blue badge parking can be found 500m away on Fairfield Road.
If you have any questions regarding accessibility at this event or would like to make us aware of any access requirements that you have in advance of attending, please email nunnery@bowarts.com
Access requirements could include things like providing equipment, services or support (e.g. information in Easy Read, speech to text software, additional 1:1 support), adjusting workshop timings (e.g. more break times), adjustments to the event space (e.g. making sure you have a table near the entrance) or anything else you can think of!
Transport Information 
Opening hours: Mon-Sat, 9am to 4pm ; Sunday 10am – 4pm
Address: Nunnery Cafe, 181 Bow Road, London, E3 2SJ 
Nearest station(s): Bow Road (District and Hammersmith and City lines) is a 6-minute walk away, and Bow Church (DLR) is a 3-minute walk away. 
Bus: 205, 25, 425, A8, D8, 108, 276, 488 and 8 all service the surrounding area. 
Bike: Bicycle parking is located at Bow Church Station. The nearest Santander Cycles docking station is at Bow Church Station.