Tuesday 28th November 2023 , 6:00pm to 7:30pm
Artists Woo Jin Joo, Maya Gurung-Russell Campbell, & Hannah Lim join together for a discussion chaired by Christine Lai (Public Programme Curator, London Borough of Waltham Forest) which delves into the personal mythologies that inspire the work of each of their practices.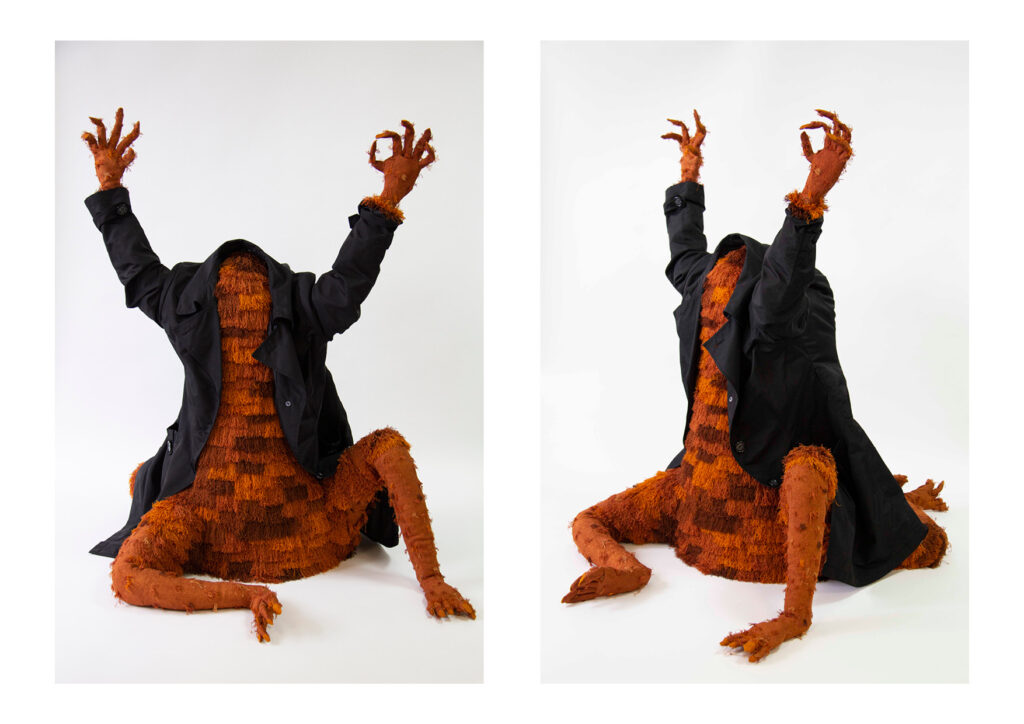 Join us for a panel talk curated by East London Art Prize shortlisted artist Woo Jin Joo exploring the role of artist as storytellers and the cosmology of myths and mythologies that are passed down and shared between and amongst us. 
Artists Woo Jin Joo, Maya Gurung-Russell Campbell, and Hannah Lim will come together for a discussion chaired by Christine Lai (Public Programme Curator, London Borough of Waltham Forest) which delves into the personal mythologies that inspire the work of each of their practices.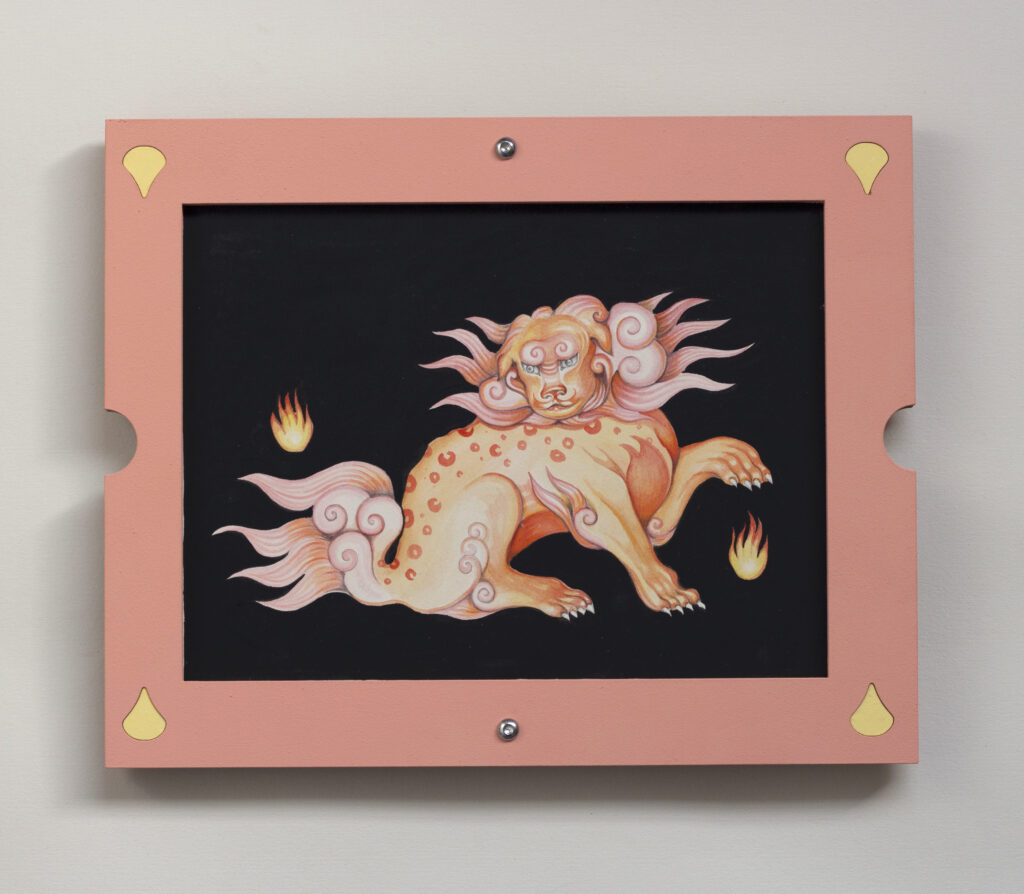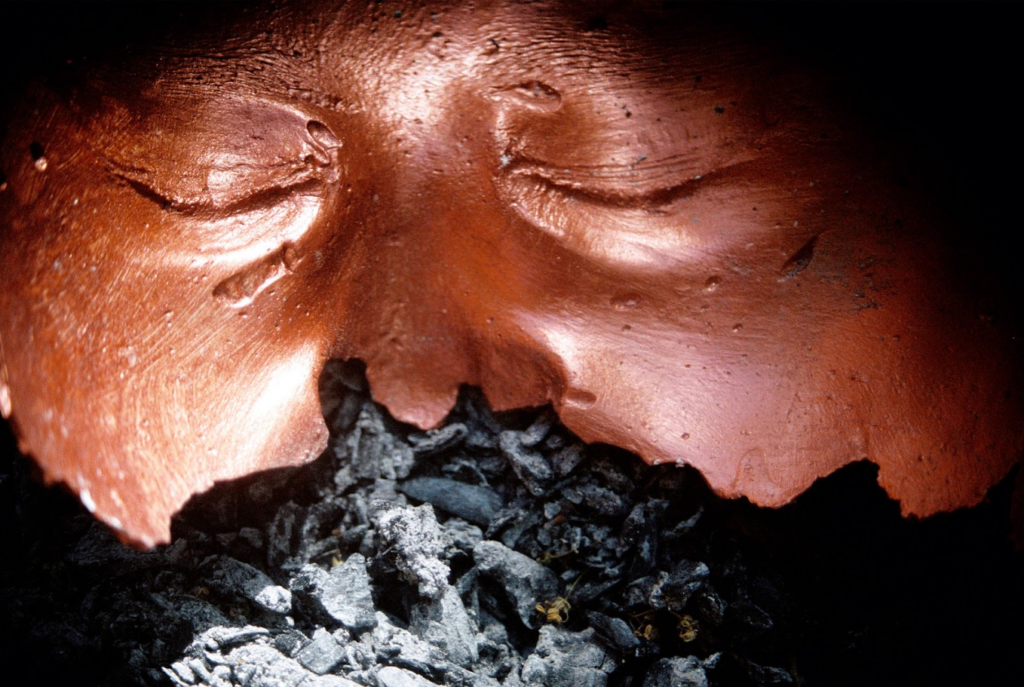 The panel will explore questions about how mythology can aid explorations of identity and philosophy with a focus on East Asian and South East Asian cultural heritage, the relevance of mythology and folklore today and how these artists are translating myths and stories visually within their practices. 
The audience will be invited to share myths and stories which feel significant to their identity.
This event will take place in the main lecture hall, LCF, London College of Fashion, UAL, 105 Carpenters Road, Stratford, E20 2AR
Free
Tickets must be booked to guarantee your place!
More about London College of Fashion
London College of Fashion (UAL) have been nurturing creative talent for over a century. They offer courses in all things fashion, from business to design and fashion curation. With over 60 undergraduate and postgraduate degrees, and 165 short courses, their students are collaborators, and together have the ability to reinvent the fashion industry for the next 100 years.
With their philosophy of open and inclusive education, LCF encourage students to examine the past and question the present. To develop inventive, assertive ideas that challenge social and political agendas. And give them the skills, opportunities – and above all, the freedom – to put those ideas into practice.
As well as shaping the leaders of tomorrow, they're transforming the industry from within. Through boundary-pushing research, they unite design, science, engineering and technology, to redefine fashion. Their Student Enterprise programmes, business incubator, and industry collaborations form a dynamic network to help enterprising graduates launch and grow businesses.
As they look towards their move to the Queen Elizabeth Olympic Park in September 2023, LCF are forging partnerships, opening up opportunities, and creating connections with east London's schools, community and industry. Part of East Bank, a new culture, education and innovation development, their single-site campus will spark collaboration, experimentation, and inspiration – all under one roof.
In doing so, LCF will continue to pioneer how we all consume and practice fashion, using fashion business, media and design to shape culture, economics, and society.
And through fashion, shape lives.
More about Woo Jin Joo
Woo Jin is a mixed-media artist specialising in soft sculpture. Taking cues from traditional East Asian folklore, mysticism and mythology, Woo Jin's explores ways of re-enchanting stories around the everyday and mundane. Mediating on the value humans endow objects in our current materialist and consumerist society, Woo Jin playfully postulates a new way of living, being and learning from objects – one that is more caring and lasting. In her work, she subverts the more traditional, gently-spoken character of soft sculpture and textile, instead using them as conduits and means of engaging in the discourse around climate justice, capitalism, and more generative ways of living.
Taking found objects that are often overlooked, unnoticed and disposable, Woo Jin stitches and embellishes, working into and onto them in a radical act of transformation that imbues her objects with their own character and voice. Through her enchanting mystical creatures, she gently encourages us to reframe our thinking around the multitude of associations that everyday objects hold.
Woo Jin is originally from Seoul, Korea, she moved to London in 2014 to complete a BA in Textiles at Central Saint Martins and continued her studies with an MA in Textiles at the Royal College of Art. She recently won the Janome Fine Art Textiles prize, Elephant Trust Fund, and was shortlisted for Hari Art Prize and East London Art Prize.
More about Hannah Lim
Hannah Lim's research and practice engages with the colonial connotations of the relationship between the East and the West. She attempts to re-imagine and reclaim ideas and designs associated with the Chinoiserie, which have in the past had problematic colonial undertones. Hannah's creations are often culturally coded, and reference an aesthetic trend that saw the appropriation of Chinese design as a result of Britain's colonial conquests. However, they are also playful and peculiar, and their creature-like bodies depict them as having a life of their own.
More about Maya Gurung-Russell Campbell
Maya Gurung-Russell Campbell completed a BA (Hons) Photography at London College of Communication (2021) and is a student on the Postgraduate Diploma in Fine Art at RA Schools (2023 – 2026). She was selected for Bloomberg's New Contemporaries (2021) and had her first solo show, Folklore Imaginary at 87 Gallery (2022), which was supported by UAL's Mead Award (2022 – 2023); she is also an Artiq selected artist.
Drawing upon national, archaic and autobiographical forms of myth-making and masking, with a specific focus on excavating intergenerational narratives and collective memory – the artist engages in dialogue with the psychological dimension of existing within fluid and precarious power structures, refusing and escaping static or reductive states of being imposed upon the racialised body and the land.
More about Christine Lai
Christine Lai is a British-born Chinese cultural producer/curator. Her independent practice is founded upon interrogating the processes and systems within knowledge production and exploring social-cultural histories through participatory art projects. Currently, she is Public Programme Curator at the William Morris Gallery.
Christine has held programming roles at a wide range of cultural institutions including Serpentine, Tate, National Galleries of Scotland, Kakilang (formerly Chinese Arts Now) and curated exhibitions across the U.K. and The Netherlands. She is also 1/7 of the collective Baesianz, a London-based collective and platform dedicated to celebrating artists of Asian heritage.
Access information
The building has step free access and is wheelchair accessible, the talk will be amplified via the speaker system in the lecture hall. We want to make sure that our programme is welcoming and accessible. Please contact us if you would like to discuss how we can support you to attend and enjoy this event. You can contact us via email at  cultural.programming@fashion.arts.ac.uk.
Please note that Blue Badge Parking will be available from January 2024, there are 15 Blue Badge parking spaces at the London Aquatic Centre on the Queen Elizabeth Olympic Park.
About the East London Art Prize Events programme
The East London Art Prize events programme is a dynamic, free public programme open to all, which builds on the Prize's ethos of providing ongoing support, development, and networking opportunities for artists in east London and beyond.
Featuring a constellation of workshops, talks, panels, lates, socials, labs, walks, and takeovers in collaboration with our Prize partners and featuring some familiar faces from our inaugural shortlist of 12 fantastic artists, this year's events programme celebrates and pays homage to the huge abundance of talent and creativity nestled in east London.
These events have been developed in collaboration with our Prize partners the British Council, The Line, London College of Fashion (LCF), London Legacy Development Corporation, University College London (UCL), V&A East, Whitechapel Art Gallery, and Dulux.
Find out more about the wider programme here.
More about the East London Art Prize
The East London Art Prize is an all-media art prize designed to showcase the talent of artists working and living in east London, with an accompanying event programme supporting artists' careers and opportunities. The Prize is generously funded by Minerva and Prue MacLeod. Find out more on the Prize webpage here.