Thursday 27th April 2023 – Thursday 17th August 2023 , 10:00am to 4:00pm
A new exhibition by Tamil British photographer Mathushaa Sagthidas opens at The Lab at Oaklands Rise. The exhibition features 18 photographs demonstrating the multiplicity of traditions, histories and identities in South Asia.
Join us for a private view evening on Thursday 27th April, 6pm. All are welcome. Free entry.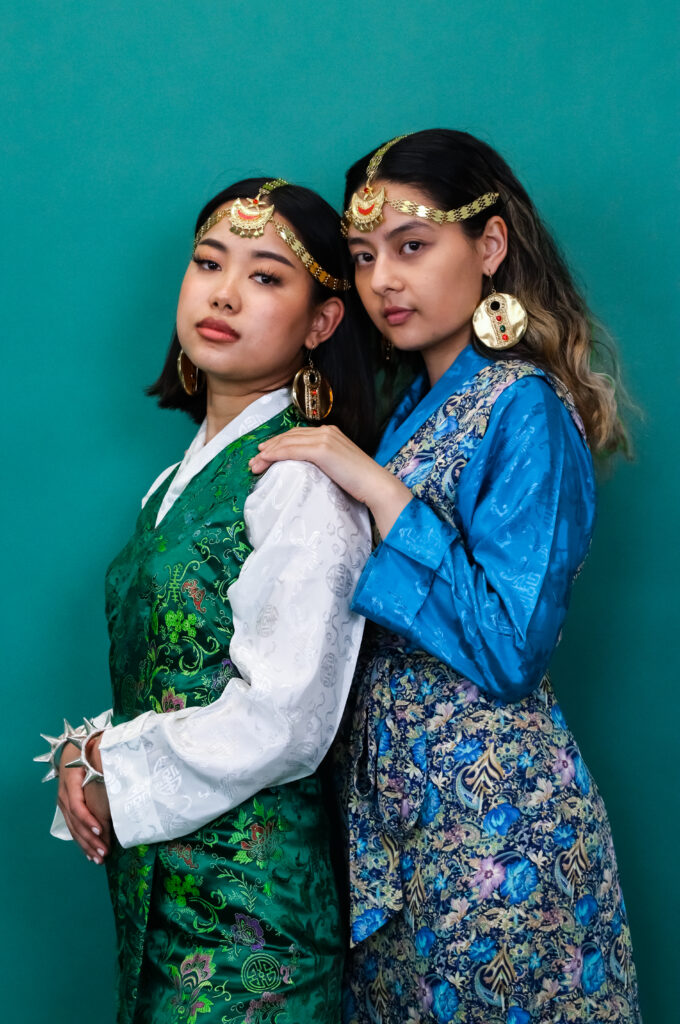 The exhibition opens ahead of South Asian Heritage month, beginning on the 18th of July. This year, the annual international festival focuses on the theme, 'Stories to Tell…' which is all about celebrating the stories that make up the diverse and vibrant South Asian community.
"The project is special to me as it captures Afghan culture in its truest essence. It is uncommon to see Afghanistan being represented in positive images like this."

Susan Sherifi, Photographed in the collection alongside her cousins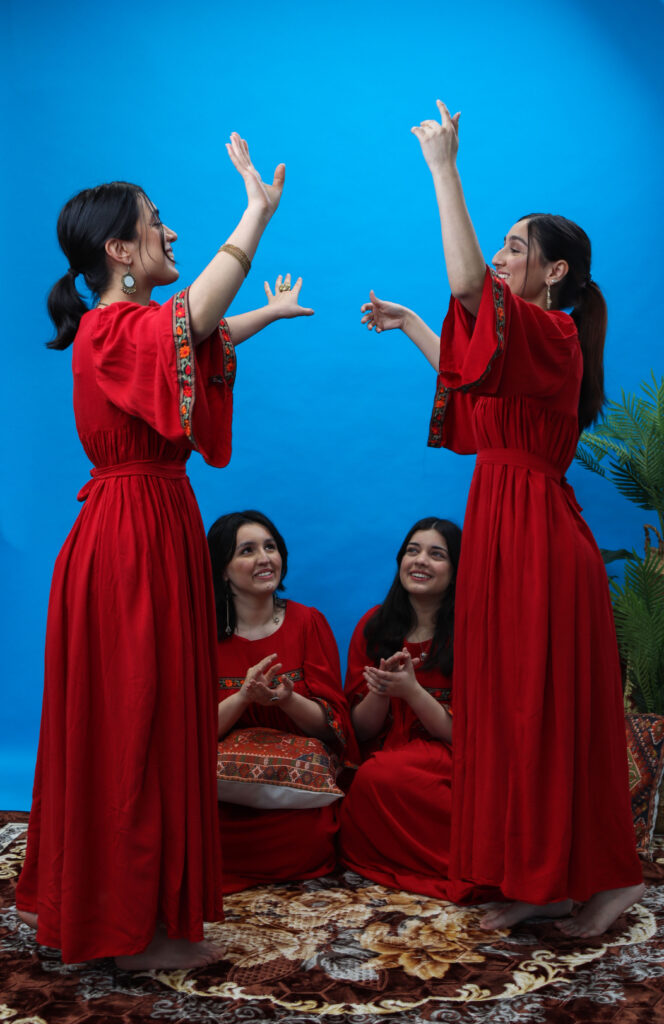 The exhibition entitled, 'Not Just Brown, Not Just Indian', comes from the artist's own lived experience as an Eelam Tamil woman, as she is often assumed to be Indian as if it were the only country to exist in South Asia. Others involved in the project, from models to makeup artists to artistic directors, shared these experiences where they felt their distinct and diverse cultures and traditions were classed as one.
Working with various South Asian women from their respective countries, Sagthidas wanted to show parts of their stories, especially during South Asian Heritage Month where their stories could be amplified and told.
"Creating this and managing six different teams of creative women for the last five months has been unforgettable!"

Mathushaa Sagthidas, Photographer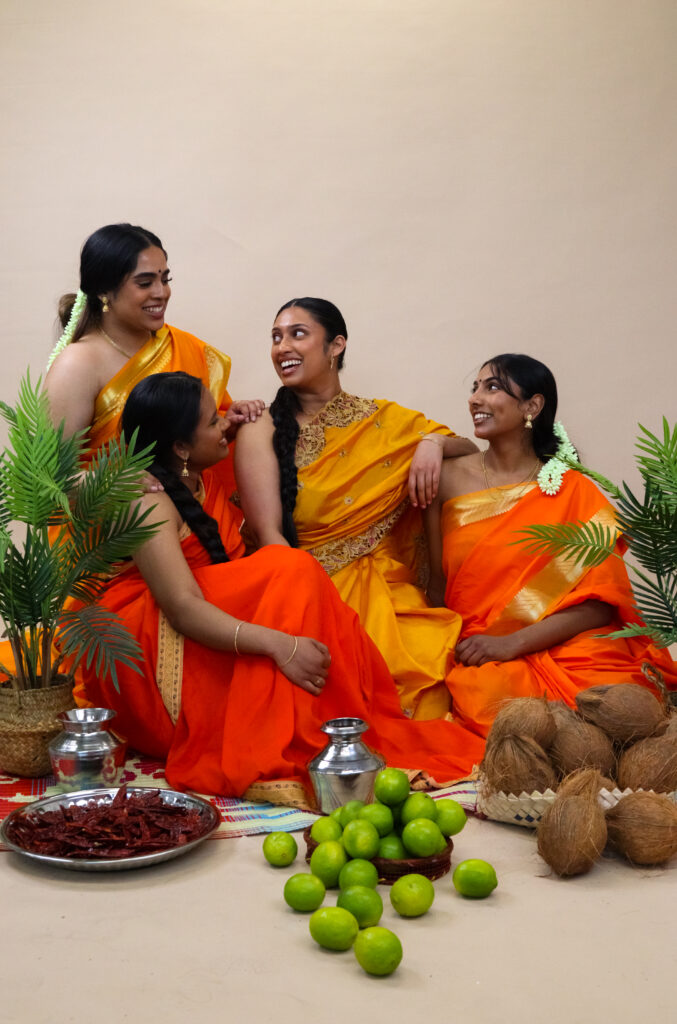 About Mathushaa Sagthidas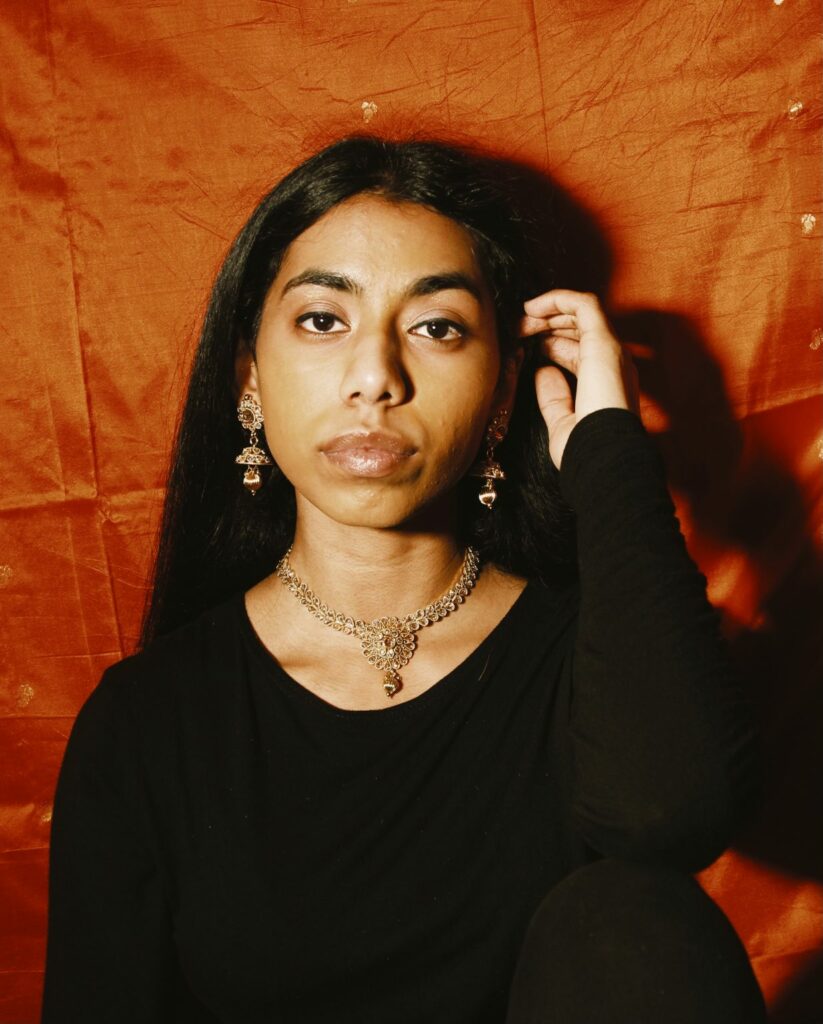 Mathushaa Sagthidas is a London based freelance photographer, stylist, set designer and art director. She studied at Camberwell College of Arts, UAL. with interest in fine art and contemporary fashion. Mathushaa's work often examines her identity – Tamil Eelam ethnicity and British nationality, which is reflected through traditions, history and fashion photography.
Her photography work spans a range of brands including Amazon, Wolf & Badger, Fashion United, Deezer and Bloomsbury; publications such as Creative Lives, Glass Magazine, The Photographer's Gallery, gal-dem, THIIIRD Magazine, Campaign Live, It's Nice That, The British Library and Graduate Fashion Week and exhibitions such as Tate Britain, PhotoFusion, BBH London, Lake Gallery, Camberwell Space Gallery, Rankin x Maryland Studio, including billboards across the UK and in London Bridge Station.
See more of Mathushaa's work on her Instagram @mathuxphotos
For inquiries, please email:
About The Lab
The Lab is a community space, café and arts centre, enabling and facilitating a programme of arts, workshops, and events.
Our programme and the businesses we support are an exciting addition to the area, offering a series of events and workshops to meet, learn and create including, life-drawing classes, mindfulness sessions, exhibitions, open studios, film screenings, weekly art and yoga classes and lots more