Private view: Visions Programme 1 led by Patrick Goddard
Thursday 6th October 2022 , 6:00pm to 9:00pm
Join us for the private view of this year's Visions in the Nunnery presenting Programme 1 with lead artist Patrick Goddard and a live performance from Plastique Fantastique Communique, Flight of the Termite.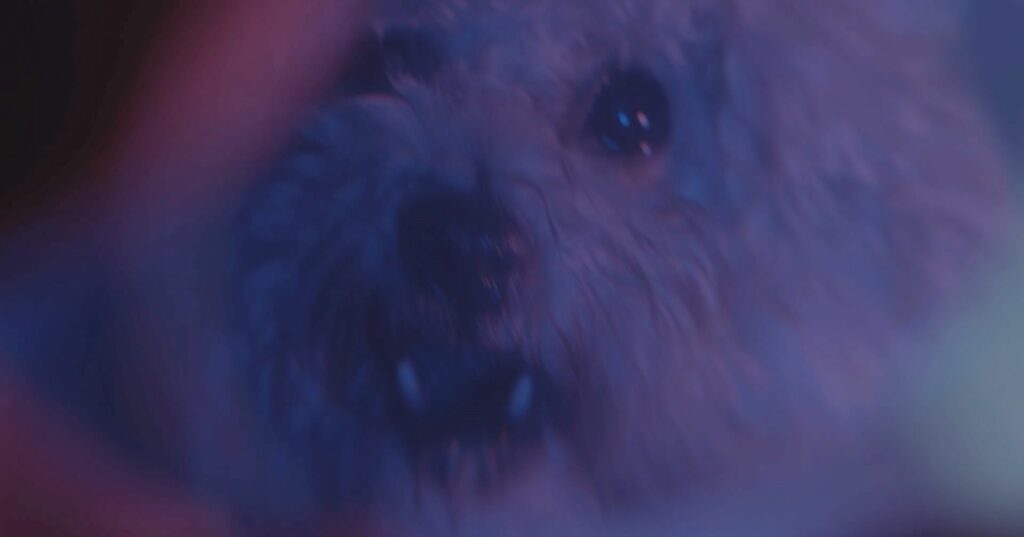 Our biennial celebration of international moving image Visions returns for its 13th edition this October, split across two exciting programmes. Join us to celebrate the launch of Programme 1, featuring a new installation and film Whoopsie's Model (2022) by lead artist Patrick Goddard, together with 20 artists' works from across the world.
Goddard's transformation of the gallery into an immersive experience of an abandoned urban garden will
uniquely encompass all of the Programme 1 films, exploring nostalgia, ecology and our relationship with animals.
Plastique Fantastique's live performance Flight of the Termite will summon Termites and present sounds, narratives and projections to deliver Termite communications. The performance will include a Termite 'Queen's Speech' concerning the drive to lay, build and grow and the fate of newly hatched jobseekers. The performance is a celebration of non-human societies and an allegory for human societies, presenting the shared or diverging 'values' or hierarchies found in Termite and Human worlds.
Members of Plastique Fantastique involved in this performance will be Alex Marzeta, David Burrows, Vanessa Page, Frankie Roberts, Benedict Drew, Simon O'Sullivan. The performance will start at approximately 7.45pm.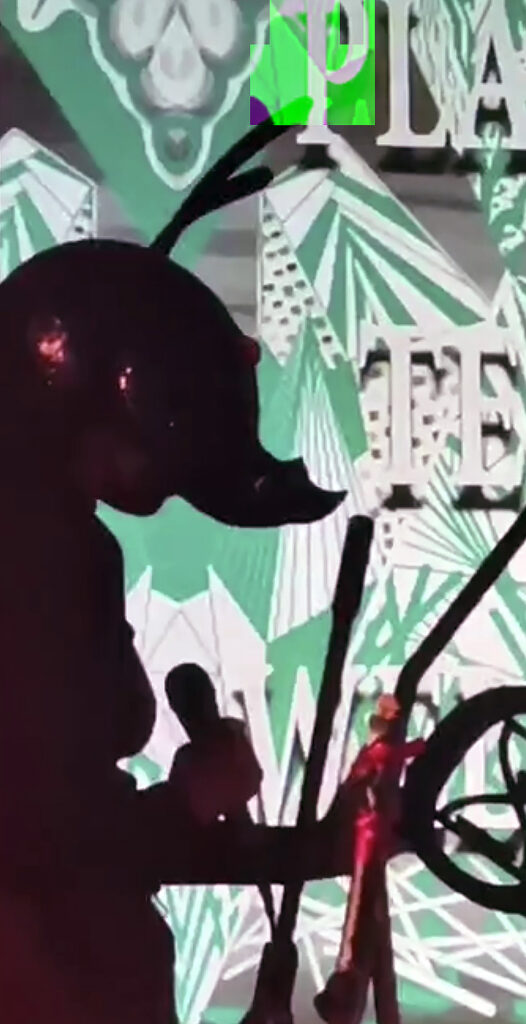 The gallery will be open from 6-9pm. Drinks and snacks from the Nunnery Café will be served throughout.
Presenting work by: Jan Adamove; Tom Bull; Brit Bunkley; Alessia Cecchet; Katia Sophia Ditzler; Theo Ellison; Ben Fox; Patrick Goddard; Richard Haley; Wendy Kirkup; Edwin Miles; El Morgan; Rebecca Moss; Jeremy Newman; Toby Parker Rees; Claudio Pestana; George Stamenov; Patrick Tarrant; Hong Yane Wang; Dillon Ward; Jack Williams.
About Patrick Goddard
Patrick Goddard completed an MFA at Goldsmiths University (2011) and a PhD at Oxford University (2019). Goddard is currently exhibiting in group shows at The Whitechapel Gallery, Ulster Museum of Modern Art and as part of the British Art Show 9 in Manchester, and will show a new body of work as a solo presentation with Seventeen Gallery as part of the new art fair Paris+ par Art Basel this coming autumn (2022). In 2020 Goddard was awarded the FLAMIN productions film award. Solo shows include: 'Pedigree' Seventeen, London 2022; 'Die Biester' E-Werk, Freiburg 2021; 'Trip to Eclipse' Matt's Gallery, London 2020; 'Real Estates' Seventeen, London, 2019; 'Ghost House' The Drawing Rooms, London, 2018; 'Go Professional' Seventeen, London, 2017; 'Looking for the Ocean Estate' Almanac Projects, London, 2016, 'The Hellish Cycle' BlackRock/Matt's Gallery, Gloucestershire 2016; 'Gone To Croatan' Outpost Gallery, Norwich, 2015; 'Revolver II' Matt's Gallery, London, 2014.
More about Plastique Fantastique
Plastique Fantastique is the name of a fiction presented through performances, installations, music, comics and films. Plastique Fantastique is also the name of a collaboration that attends to residual and emergent cultures, in everyday, sacred and technological cultures as well as addressing meme cultures and human-nonhuman relationships. Plastique Fantastique have performed and screened and exhibited works throughout the UK and abroad, including: Super Off-Peak Return, Café OTO London (2022); Beware Mars with Earth in Ascendance for Transmission 2020, This is a Not-Me, IMT Gallery (2020), Zero Time GiG Munich (2020); Mars Year Zero Southwark Park Galleries (2019); Today Is Our Tomorrow, Publics, Helsinki (2019) Horniman X at the Horniman Museum London (2019); Shonky: The Aesthetics of Awkwardness Hayward Touring exhibition, Mac Belfast (2018), DCA Dundee and Bury Art Museum and Sculpture; The Call us the Screamers, TULCA Festival of Visual Arts Galway (2017).

Access information
The Nunnery Gallery and Café have step-free access throughout from street level, including to the accessible toilet, and is service animal friendly. This venue does not have a hearing loop system. Accessible parking is not available on-site but blue badge parking can be found 500m away on Fairfield Road.
If you have any questions regarding accessibility at this venue or event, would like to make us aware of any access requirements that you have in advance of visiting, or would like this information in an alternate format including Easy Read, please email nunnery@bowarts.com or call 020 8980 7774 (Ext. 3)
Transport Information
Address: Bow Arts Trust, 183 Bow Road, London, E3 2SJ
Nearest station(s): Bow Road (District and Hammersmith and City lines) is a 6-minute walk away, and Bow Church (DLR) is a 3-minute walk away.
Bus: 205, 25, 425, A8, D8, 108, 276, 488 and 8 all service the surrounding area.
Bike: Bicycle parking is located at Bow Church Station. The nearest Santander Cycles docking station is at Bow Church Station.
Related Events